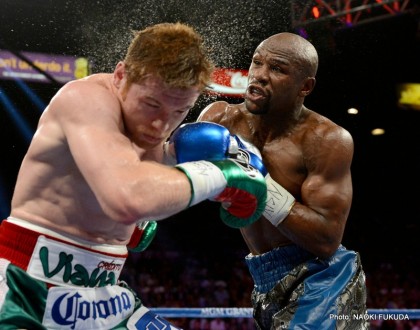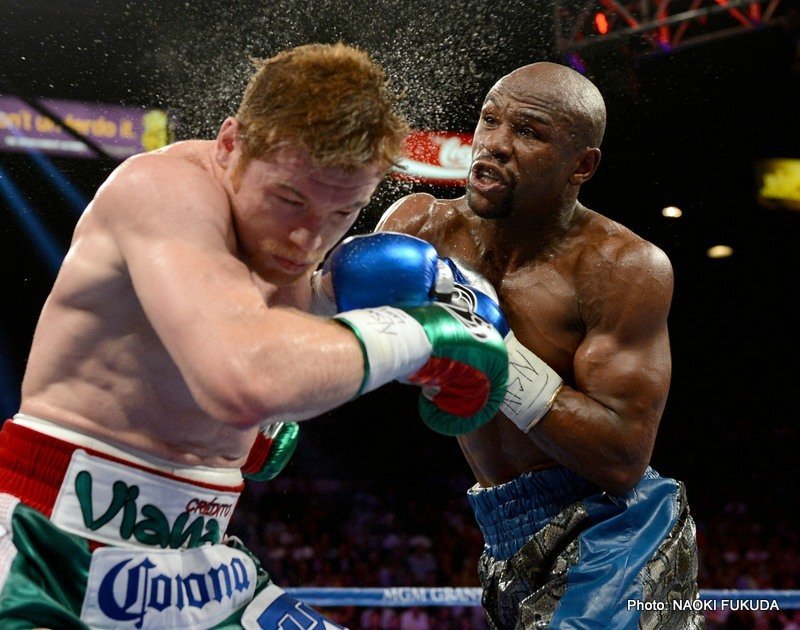 Last evening capped another outstanding performance by master-boxer Floyd "Money" Mayweather against Saul "Canelo" Alvarez. The atmosphere was electric, the undercards stacked. Floyd, of course, delivered a one-sided (not wholly unexpected) drubbing of the young, game Alvarez, leaving the world wondering, as usual, whose next. However, for this writer, the most pressing questions don't concern Floyd's next opponent; rather, the circumstances of THIS fight and the key players involved offer ample opportunity for circumspection, the most pressing ones as follows:
• "Canelo" Alvarez is a sound young boxer and has the heart of a lion, but it was clear that his team either did not have a Plan B once their initial strategy didn't bear fruit or simply does not have the ability to adjust.
•
Certainly, Floyd's skillset had a great deal to do with Canelo's ineffectiveness. However, Canelo is a young, talented fighter and has a whole career ahead of him, and more shellacking's like the one he received last night could prove disastrous for his confidence. After the first four rounds when it was clear that their strategy wasn't working and that Canelo was repeatedly vulnerable to Floyd's jab, there were no words offered in the way of adjustment, which most certainly will prove troubling down the road as fighters take note of Floyd's game plan. Also, Canelo's insistence on trying to outbox the greatest boxer on the planet was a bizarre strategy, ignoring his two greatest advantages, which were his youth and his marked (15 pound) weight advantage. While any plan likely would have proved futile, Canelo would have been much better off trying to make the affair into a dogfight, which became painfully clear as the night wore on. During the championship rounds, despite numerous predictions to the contrary, Canelo did not gas out; instead he continued to press the fight, albeit with the same boxing strategy which bore no fruit the previous eleven rounds. His corner is squarely to blame and this issue must be addressed soon as Canelo isn't long for the junior-middleweight ranks and, once he moves up to 160 pounds, being tattooed repeatedly with the most fundamental punch in boxing by stronger men with heavier hands is going to prove a horrendous liability. Perhaps the addition of a more knowledgeable trainer with tons of big-fight experience is in order, such as a Nacho Beristain or a Virgil Hunter.
• C.J. Ross isn't fit to judge a second-grade kickball game in my view. It is simply inexcusable for a judge, appointed by a legitimate athletic commission, to be allowed to repeatedly botch clear decisions on the sport's biggest stage. This is the second consecutive super fight in which she has butchered the scorecards, the other being the now-infamous (along with Duane Ford) 115-113 scorecard for Timothy Bradley in the Pacquiao-Bradley matchup. All respect to Canelo Alvarez, who showed tremendous heart throughout the affair, there was absolutely no conceivable scenario in which even the most zealous Canelo fan (or anyone with a pair of functioning eyes, for that matter) could or would make the argument that last night's affair was an even contest. This was as sound a whitewashing as Mayweather-Guerrero and even Stevie Wonder could see it. Further, upon closer examination, Ross' dubious scoring did not begin with Pacquiao-Bradley; she has been involved in numerous head scratchers. You be the judge of the "judge" (the following is a link to her notable scores):
PLEASE write the Nevada Athletic Commission as fighters, no matter which you support, deserve to get a credible and fair shake on judging.
• Floyd has nothing left to prove, but if he keeps going, only one fight makes sense, and that involves one Emmanuel "Manny" Dapidran Pacquiao of the Philippines. Sure he got knocked out cold in his last fight, but guess what? Many great fighters have been knocked out in this fashion, whether it was Lennox Lewis by Hasim Rahman or Roberto Duran by Thomas Hearns. Anyone, at any time, can meet the same end in the ring, and the beautiful thing about boxing (and life) is that it's not about how you fall, it's about how you get up. All the talk about Pacquiao being washed up after the Marquez fight is premature, because (and not to take anything away from a masterful JMM performance) it took four fights for Juan Manuel to starch Pacquiao, and even then the latter was ahead on the scorecards. Remove the horrendous scoring from the Pacquaio-Bradley fight and the Pacman has only lost one fight in recent years. The question is, of course, how he recovers psychologically and physically from such a knockout. Will his punch resistance be the same? Will he be gun-shy and no longer the knockout machine we've all come to know and love? Floyd will conceivably be around for another year and a half, more than enough time for Pacquaio to fight the right opponents and rebuild his confidence and aura. Now whether or not he is capable of dealing with a boxer the likes of "Money" Mayweather is not the point, as contrary to most boxing-fan logic, it is actually possible to like both fighters without casting aspersions on either. That said, should Pacquiao overcome Rios, avenge his loss against the winner of Marquez-Bradley, and say, defeat a Danny Garcia or an Amir Khan (in a fantastic Philippines vs. the UK clash) in resounding fashion, he would then be on a collision course for the richest bout that boxing has ever known. I know I'd watch.