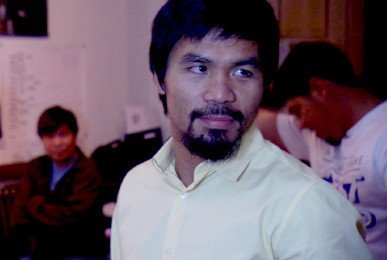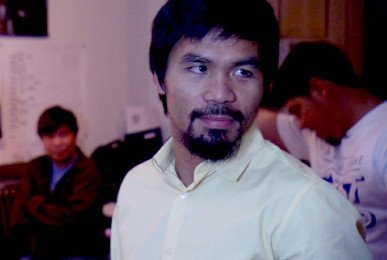 Tambong, del Rosario, the former trainer of Rustico Torrecampo, thinks Manny Pacquiao (54-5-2, 38 KO's) needs to be extra careful in his fight on November 23rd against Brandon Rios (31-1-1, 23 KO's). Del Rosario's concerns are that Pacquiao could hurt against Rios in the same way that he was in his 6th round knockout loss to Juan Manuel Marquez last December.
In that fight Pacquiao disregarded Marquez's power, and walked into one of his hard right hands in the 6th round that resulted in Pacquiao getting knocked clean out.
Del Rosario said Philboxing "Manny should watch out and not make the mistake he committed against Marquez last December. Maybe Rios is younger and lacks experience, but he definitely possesses the strength and endurance that can connect when his rival gets careless."
It might not even take a case of Pacquiao being careless for him to get knocked out by Rios. Pacquiao's chin might betray him from just the normal give and take of the fight. After all, Pacquiao was knocked out badly by Marquez, and when you've been knocked out the way that he was, it's common for fighters to suffer knockouts in the future.
It doesn't mean that'll happen, but there's a definite possibility. Pacquiao will have been out of the ring for almost 12 months by the time he faces Rios on November 23rd, so there's a chance that he'll be okay in taking his shots. But there's also a good chance that Rios will be able to knock him out if he's able to land his big power shots.
Bob Arum, Pacquiao's promoter, didn't do him any favors by matching him up against a hard puncher in his first fight back after his vicious knockout loss. Arum should have found a light puncher to put Pacquiao in with first to get a good gauge of where he's at with his ability to take a shot.