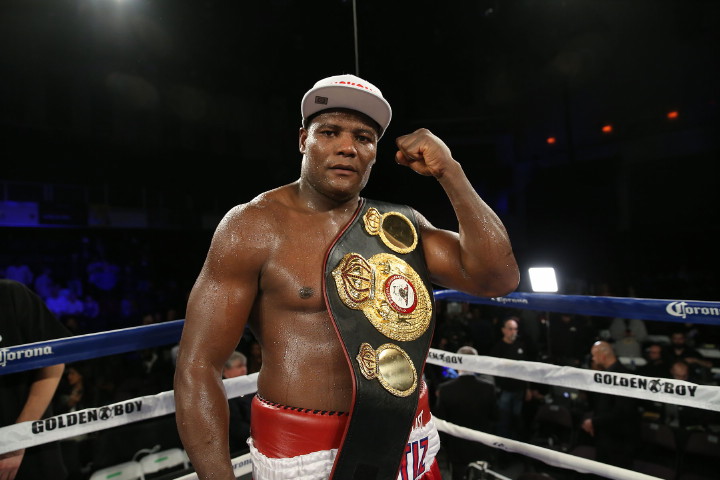 Luis Ortiz must be starting to understand how his countryman, Guillermo Rigondeaux feels. Both talents cannot seem to get a big fight; or, in the case of interim WBA heavyweight ruler Ortiz, any fight. Golden Boy were searching and searching for a suitable, HBO-approved challenger for the southpaw puncher's March 5th date on Boxing After Dark, then it looked as though a decent opponent had been found in German-based Alexander Dimitrenko.
The fight appeared a done deal, yet yesterday, ESPN.com reported how Dimitrenko asked for more money, thus in effect killing the fight.
"I thought we had a deal and expected the fight to be made," Greg Cohen told ESPN.com. "In the eleventh hour unrealistic financial requests were made and I immediately informed Golden Boy of the change of heart. To their credit [Golden Boy] did come up with a structure to pay him (Dimitrenko) more money in an effort to keep the fight intact, but the kid was unwilling to sign a contract. Very disappointing."
So, the search for an Ortiz foe begins all over again with just four weeks to go until fight night. It really is a bad sign of how the sport has changed when you have a very good fight on the table, for a major title (albeit an interim one) and no name heavyweight is willing to come forward out of apparent fear of running the risk of being beaten up by the 36-year-old Cuban. Factor in how the likes of Rigondeaux, THE best super-bantamweight on the planet, and a fighter with the initials GGG, arguably THE best middleweight on the planet, cannot get meaningful fights, and you have an idea how much the sport of boxing has changed over the years.
Oscar De La Hoya has already Tweeted how at least three big name heavyweights have no interest in facing Ortiz next month, now, with a mere four weeks to get into shape and to come up with a suitable game-plan against the big, powerful and deceptively fast Cuban, it's going to be a whole lot tougher keeping that March 5th date. Let's all echo what Greg Cohen said: very disappointing.