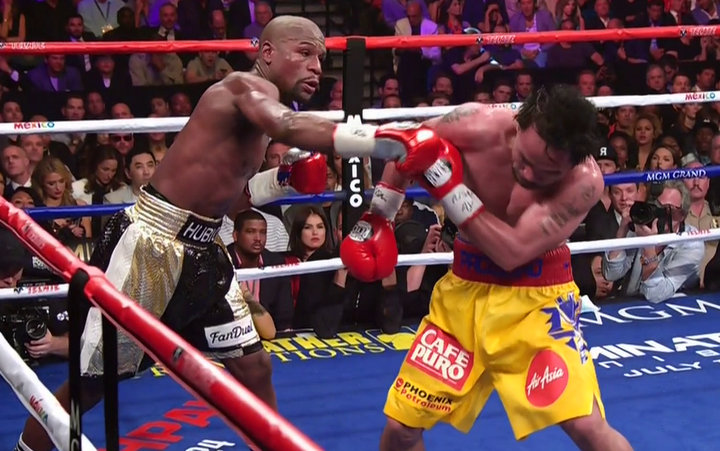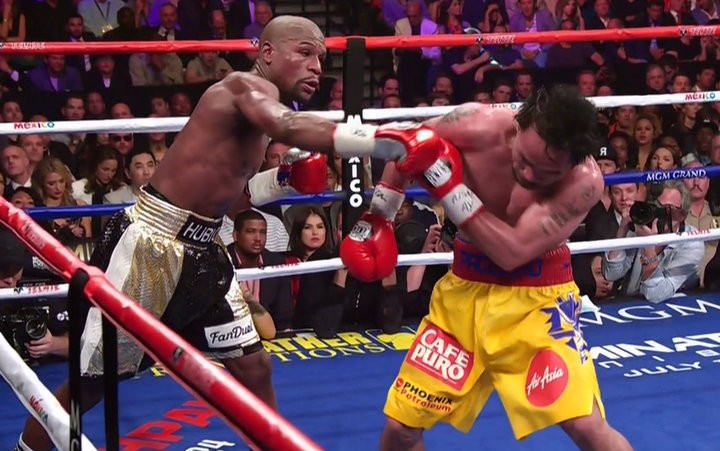 In truth, there was no way the so called "Fight of The Century" between Floyd Mayweather Junior and Manny Pacquiao was ever going to live up to the huge hype the welterweight showdown enjoyed. And last night inside a packed but ultimately deflated MGM Grand, the fight came absolutely nowhere near close to delivering in the action stakes.
Mayweather, way too fast, clever, defensively skilled and also so much the bigger man physically, won, really, with some ease; in "second gear," as super-middleweight king Carl Froch put it. Pac-Man, nowhere near the explosive, relentless dynamo he once was, had fleeting moments of success but they were far too few to make the fight just that, a fight.
Mayweather was in control throughout, taking the occasional hard left hand that Pacquiao did land with. It was an enjoyable night for the fans of Mayweather's own blend of defensive, safety-first genius, but it's hard to see how anyone else enjoyed last night's fight – least of all Pacquiao's army of fans. And it could even be argued how, with so many gazillions of dollars going to both men, neither fighter truly earned their gargantuan payday.
In moving on, Floyd confirmed he will box again in September, thus fulfilling his Showtime contract, and that he will then call it quits on his career. Mayweather, he said, will not try to break Rocky Marciano's 49-0 record. As for Manny, he shocked a lot of people by claiming how he felt he'd won last night's fight (in fact, Manny twice told Max Kellerman he felt he'd won), and it's almost a certainty he will fight again.
Never again, though, will Pacquiao, or Mayweather, enjoy the monstrous worldwide attention or money they received yesterday.