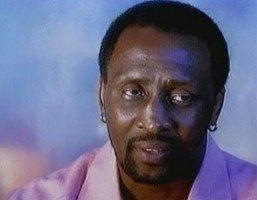 Boxing legend Thomas Hearns will never, ever be forgotten by fight fans and yesterday, in his beloved Detroit, "The Hitman" was assured a little more immortality by having a street named after him. The former multi-weight king – Hearns winning major belts at 147, 154, 160, 168 and 175 pounds – attended the televised ceremony where "Thomas Hearns Avenue" was officially opened.
The street, on McGraw Avenue at Junction Street, is just over the road from the legendary Kronk Gym where Hearns and many other great fighters were trained by the late Emanuel Steward. Hearns, looking in great shape and clearly touched by the honour, thanked his many fans.
"Never have I dreamed of having my own street, but it happened," Tommy said. "It was all because of faith in God. The love of the people helped me become who I am today, and I'm very appreciative."
Hearns is one of the most enduringly popular fighters in all of boxing. Involved in so many great and special fights, Hearns gave his all every single time he stepped into the ring. As a welterweight, Hearns was truly special; only the equally great Sugar Ray Leonard being able to defeat him at 147 pounds, and this after somehow turning the fight around with a herculean effort back in September of 1981.
Imagine the carnage a peak Hearns would leave behind him against the best welterweights of today – not even Floyd Mayweather would be able to beat him in a 12-round fight. But as we know, Hearns also proved himself as one of the finest super-welterweight, middleweights, super-middleweights and light-heavyweights in boxing. Next month marks the 30th anniversary of Tommy's big fight with British warrior Dennis Andries, where "The Hitman" won his first world title at 175 pounds (later beating Virgil Hill in 1991 to become a two-time light-heavyweight king).
There will never be a fighter as special, as exciting and as fan-friendly as Hearns again. The new street is well-named. It would be great if The Kronk Gym could get back in business, producing even more great fighters.