It's been eight years since Roman 'Chocolatito' Gonzalez and Juan Francisco Estrada fought in 2012, and Saturday, they'll meet up in a rematch on DAZN. The fight card starts at 8:00 p.m. ET.
(Photo credit: Ed Mulholland / Matchroom)
The two both weighed in at 114.8 pounds on Friday at their weigh-in for Saturday's weight at the American Airlines Center in Dallas, Texas.
Roman (50-2, 41 KOs) will have his WBC super flyweight belt he'll be defending against WBA and Ring Magzine champ Estrada (41-3, 28 KOs).
He outworked and out-toughed the talented Mexican star Estrada, and that was enough for the judges to hand him a victory by the scores 118-110, 116-112, 116-112.
The 118-110 score wasn't indicative of the fight that took place, but the pair of 116-112 scores definitely made sense.
Estrada viewed as the favorite
Some boxing fans believe that Estrada will win because he'll be able to crush Chocolatito the way that Srisaket Sor Rungvisai did, but the Mexican fighter isn't that type of a puncher.
Estrada doesn't possess the power that Rungvisai has going him, which means he's going to have to get in there and try and outwork Chocolatito.
That didn't happen the last time they fought in 2012, as Chocolatito had a better engine and a higher work rate.
In Estrada's last fight against Carlos Cuadras in October, we saw some vulnerability in that match that Chocolatito could exploit.
Cuadras, who is nowhere near the fighter he once was, out hands on Estrada and made it a tough fight before being worn down and stopped in the 11th.
Cuadras dropped Estrada in the third round and looked he was on his way to an upset.
"Juan is a good champion, and we know what we have to do," said Chocolatito. "We want to give a good fight for everyone to watch. That's my dream to be champion again."
Chocolatito holds the WBC 115-lb title, so what he means when he says he wants "to be champion again" is he wants to continue to be a champ.
Saturday's Estrada-Gonzalez fight is all about revenge for the favorite Estrada, 30, who is still bent out of shape from lost the first fight with a prime Chocolatito in 2012.
It looked like Chocolatito, 33, was over-the-hill five years ago when he took a horrendous beating from Carlos Cuadras in winning a grueling 12 round unanimous decision in September 2016.
Roman came out of that fight with a face that was barely recognizable to how he'd entered it. He made a mistake going to war with the naturally bigger and stronger Cuadras, which made that fight tougher than it should have been.
On a side note, Cuadras was never the same fighter after that loss. Carlos has looked like the shell of the guy that he was before meeting up with Chocolatito, lost three out of his last seven fights since then.
The second mistake that Chocolatito made was his decision to jump right back in the ring to face the Thai knockout artist Srisaket Sor Rungvisai just five months after the war with Cuadras in March 2017.
Instead of Chocolatito following the blueprint that Cuadras had used to beat Rungvisai by using movement, Roman went to war with him and actually got the better of him by the judges arguably robbed him.
Most boxing fans that saw the first Chocolatito-Rungvisai fight felt that Chocolatito should have won. But it a fight that he took a lot of punishment from Rungvisai because he decided to go to war with him.
The third big mistake that Chocolatito made was to come back six months later to face Rungvisai in a rematch without any changes to his game place.
Chocolatito came in there with the brawling tactics that he'd used in the first fight with Rungvisai, and it didn't work. This time, though, Rungvisai tore into the worn-out-looking Gonzalez, knocking him down twice in the fourth round to get a knockout.
For the Nicaraguan fighter, it's all about doing it again, outworking Estrada and beating him combinations as he did almost nine years ago. There was no mystery about why Chocolatito won the fight that night.
That fight showed that Roman hadn't done anything in training camp to come into the rematch with the adjustments that he would need to beat a bigger and stronger fighter than him.
Gonzalez seemed to have the same mentality that he had when he was fighting at 108 and 112, divisions in which he could roll over his opposition like a Mack truck.
Gonzalez hasn't made the adjustments in fighting style since he moved up to the 115-lb division because his mind is clearly back in the lower weight divisions that he left.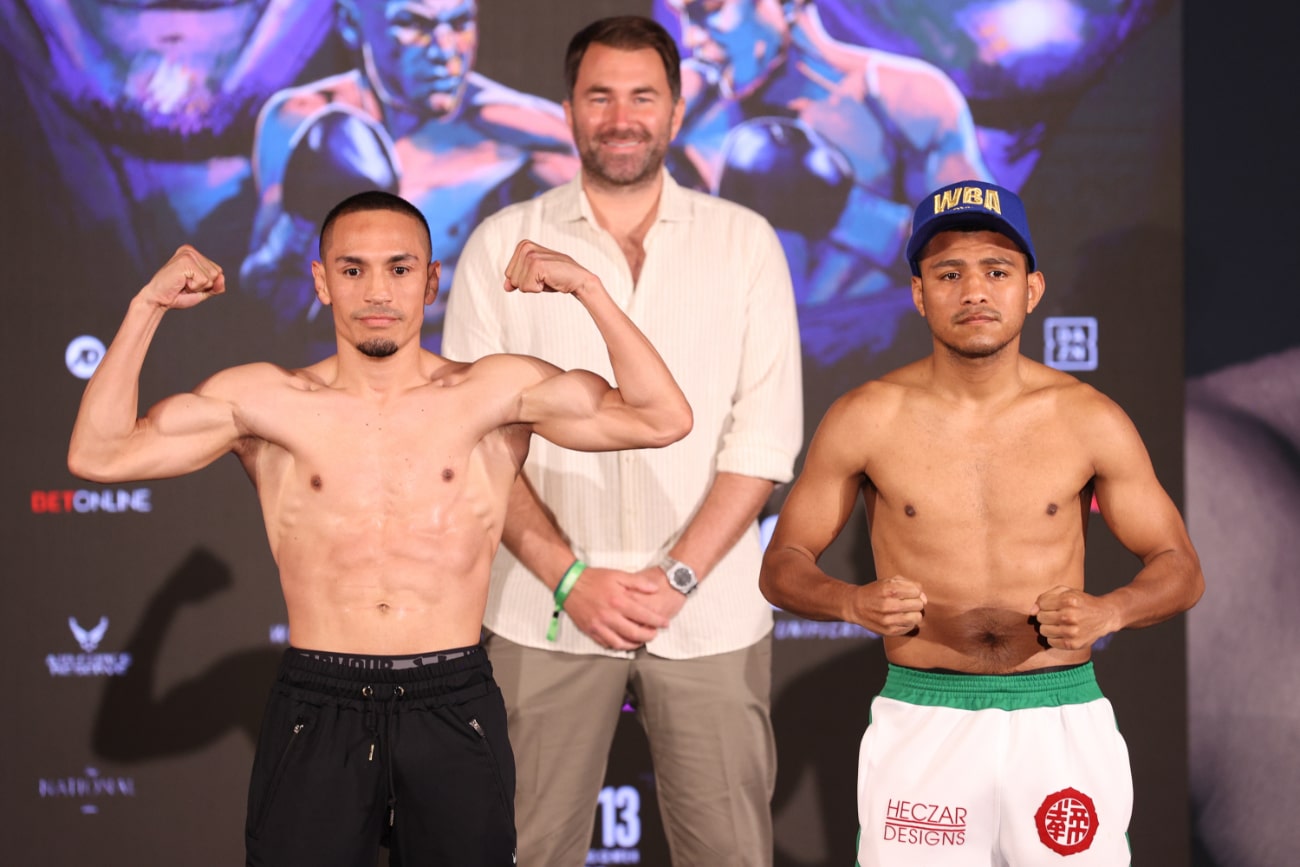 Chocolatito has found the Fountain of Youth
The four fights that we've seen from Chocolatito since his second loss to Rungvisai in 2017 indicate that he's come almost fully back to the guy that beat Estrada in 2012, and he might even be more of a problem now.
Chocolatito's last four fights have shown a guy that is still capable of performing at a high level against the best. We don't know whether he's got the engine needed for him to beat Estrada in the grueling second half of the fight.
Although Estrada said the fight would be a war, he's likely to box Chocolatito to save his energy for the second half of the contest. He's a few years younger than Chocolatito at 30; he's still got a lot of ring miles on him.
Estrada's last fight against Cuadras was one of the toughest of his career because he took major shots. Maybe it was a situation where Estrada wanted to show his courage because he stood in the pocket a lot more against Cuadras than he did in his two fights against Rungvisai.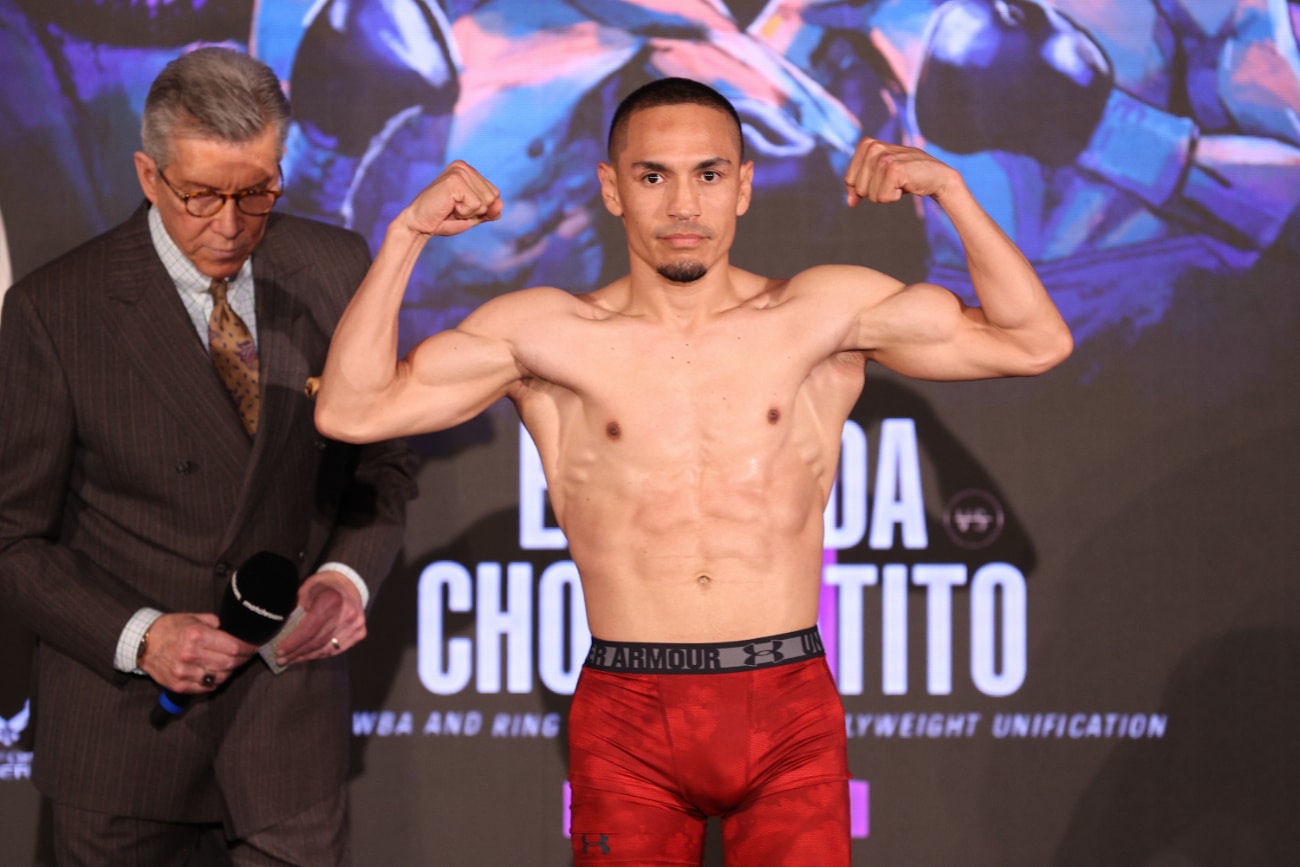 If Estrada chooses to try and out-tough Chocolatito by standing and trading, he may lose. I think Estrada is too smart to make that mistake because he doesn't have the same inside fighting ability as Chocolatito, and he's not as good of a combination puncher.
Estrada is an excellent fighter because he's good at moving and picking his spots to attack, but he's not on the same level as Chocolatito in close.