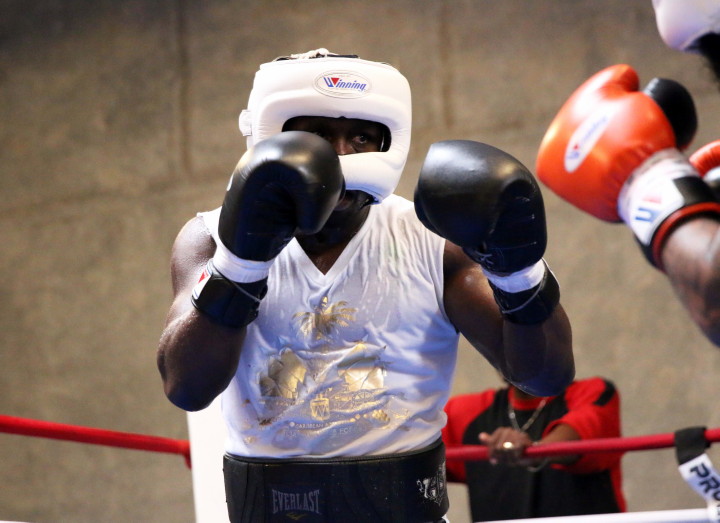 For weeks now, fight fans may have read about the notion that pro boxing will be allowed in the Olympic games, beginning in Rio 2016. Well, it is now official, thanks to a vote by members of The AIBA, who voted in favour of approving the rule change. This means, in theory, that up to 26 pro boxers will be able to box at the Games, which of course start in August.
According to a news piece in The Mail, there will be an AIBA qualifying event in Venezuela in early July, with 26 places up for grabs. On paper, any pro boxer – be it Manny Pacquiao (although Pac-Man has said he will not attempt to box in the games, instead committing himself to his political duties in The Philippines), Floyd Mayweather Junior, Amir Khan or Wladimir Klitschko – can arrive and fight in the qualifiers in an attempt to earn a place in Rio.
It sounds crazy, and maybe it is. But AIBA president Ching-Kuo Wu has, for a while now, argued that boxing is the only sport not currently allowed in the Olympics and that this is unfair. He has now got his wish in changing all that. In addition to the new rule change that has been voted in, male boxers will not wear head-guards whilst boxing in Rio (women boxers will continue to wear them). So Rio 2016 will mark the first Olympics since 1980 when boxers did not wear head-guards.
Many critics, including plenty of active and retired pro fighters, have said the lack of head-guards combined with the allowance of pro fighters could lead to a very dangerous situation. Indeed, if you read the comments made by just about any high profile fighter you care to name – be it George Foreman, Mike Tyson, David Haye, Barry McGuigan, Carl Frampton, Ricky Hatton – there is next to no positive feedback on the new rule change.
Tyson branded the idea of pro fighters boxing in the Olympics as "ridiculous" and "foolish." Promoter Bob Arum has declared the move "dangerous" and "stupid." "They are going to get some young kid killed ," Arum said, worryingly.
So will more fight fans tune in to the Games as a result of this revolutionary move? Or will fans of amateur boxing disappear in droves?
Will any big, big names book a flight to Venezuela for next month's qualifiers?