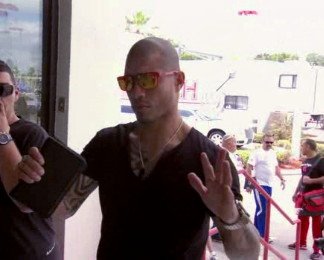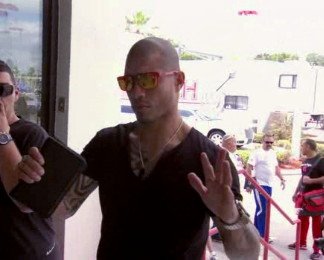 Miguel Cotto never lacked the ability to bring entertaining to anyone watching his fights, and he did it all inside the ring. While he was a calm and professional gentleman outside of the ring, quiet and respectful during press conferences and weigh-ins, he was a relentless warrior once the ring bell rang.
What's even more interesting is that every one of his opponents seemed to carry a tremendous amount of respect for him, praising and labeling him a true champion. I don't remember the last time I have heard anything negative or aggressive being said about Cotto. He is a rare breed.
While there is a common belief that Cotto is no long the fighter he was, making that case is no walk in the park. Aside from losing to Austin Trout (which surprised me), his other three losses come by way of Antonio Margarito (I think that most would agree that this should not count), Manny Pacquiao and Floyd Mayweather Jr.
Has he really lost his abilities in the ring? Looking at the Floyd Mayweather Jr. fight, one would strongly disagree, but based on his performance against Trout, it seems possible that he is well over the hill and should strongly consider moving on from fighting.
Now that Cotto is scheduled to face Delvin Rodriguez on October 10th in Florida, I have a feeling that he wants to once again feel the victory, giving the confidence boost that he so strongly needs. As an opponent, Rodriguez is to Miguel Cotto what Rios is to Pacquiao: a feel good fight with a colossal likelihood of a victory.
The question is, how will Miguel Cotto look after his training camp with Freddie Roach? Will Roach be able to bring Cotto back to the top? What would Roach needs to improve and change in Cotto to assure another fight against a top rated champion?
My belief is that Cotto is an old dog, an experienced viscous one at that. There shouldn't be much to change; it's more of chiseling that Roach will have to do. Cotto's stamina is perfectly fine, his technical boxing skill is top notch, and his chin is unquestioned.
While I don't think that there is much to improve on, I do believe that this kind of change, bringing new faces and new fresh ideas to training camp, would potentially give Cotto hope and inspiration to push harder and aim further. What goes first, and that's with any sportsman, is age related attributes such as speed, stamina, and of course the mind/heart to continue putting in the effort. With the right team, those things can be reclaimed to a degree, and a fighter can pull off a few more great performances. With Cotto, I think this would be possible, if Roach doesn't try to make him a fight in a way he was never meant to.
I think that Miguel Cotto will stick around boxing for a little bit longer, and hope that we will see him in a blockbuster fight yet again.
Do you think that Cotto will benefit form training with Freddie Roach? Does Cotto have a few more great performances left in him?
More @ http://cgboxing.blogspot.com/
https://www.facebook.com/VitaliFightPress