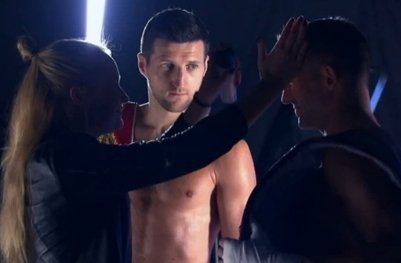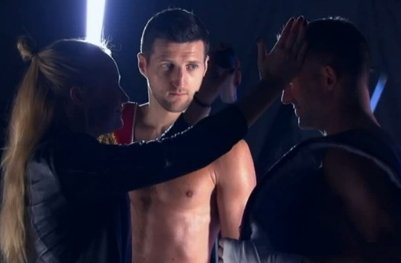 Recently, IBF super middleweight champion Carl Froch said he would only be willing to fight 48-year-old IBF light heavyweight champion Bernard Hopkins at a catchweight rather than moving up 7 pounds to face the nearly 50-year-old Hopkins at the full weight for the division.
Froch felt that he needed a catchweight before he could face Hopkins. Well, Hopkins says he's agreeable to fighting Froch at a catchweight and he's even willing to let the fight take place in the UK.
Dan Rafael said on his twitter "Hopkins said 'when' he wins [over Karo Murat] and if Carl Froch beats [Mikkel] Kessler, he'll fight him at a catch weight if that's what Froch wants and will go to UK."
That is what Froch wants. He doesn't want to fight Hopkins at the full weight for the light heavyweight division, even though it's only 7 pounds more than what Froch is fighting at now at super middleweight.
Froch's promoter Eddie Hearn was less excited about the idea of Froch fighting Hopkins, saying to Sky Sports News "It's flattering [that Hopkins wants to fight Froch]…I don't think Carl needs to fight at a catchweight…Carl walks around just above 12 stone and he'd be at a big disadvantage."
So it looks like Froch is going to have to convince his promoter Hearn that he's comfortable fighting Hopkins at a catch weight, because Hearn doesn't seem so keen on the idea of a fight between the two of them unless it's at 168.
It's definitely a risky fight for Froch because he was kind of exposed by WBA super middleweight champion Andre Ward in the Super Six tournament as having no inside skills to speak of. Hopkins is a very inside fighter and he can pretty much do a lot of the same things that Ward can do on the inside.
Hopkins doesn't have Ward's hand speed on the outside, but he's like a clone of Ward on the inside, or should I say Ward is a clone of Hopkins on the inside.
Hopkins has to win his next fight against challenger Karo Murat on July 13th in order to stay alive in the Froch hunt, and Froch has to beat Mikkel Kessler next Saturday in London. Hopkins has the much easier task ahead of him than Froch.