Eddie Hearn says he spoke to WBC president Mauricio Sulaiman about having WBA/WBC super flyweight champion Juan Francisco Estrada given the Franchise tag so that he can swerve his mandatory Srisaket Sor Rungvisai to face Roman 'Chocolatito' Gonzalez in an immediate trilogy.
The boxing public wants to see a trilogy match between Estrada and Chocolatito. Their fight on March 13th ended in controversy, with one judge scoring it wide for Juan Francisco by a 117-111 score.
Most people believe that Chocolatito deserved the win, however, and they see the 117-111 as a sign that he was robbed.
In other words, the fans have invalidated Estrada's victory based on the 117-111 score, and that makes him an illegitimate WBC champion.
Hearn says that despite his disliking the concept behind the WBC Franchise tag given to certain fighters, he believes that it would benefit boxing if it were given to Estrada (42-3, 28 KOs) in this case.
However, Hearn realizes that Rungvisai (50-5-1, 43 KOs) already agreed to step aside to allow the March 13th rematch between Chocolatito and Estrada, and now he wants what was promised to him.
It won't be the same for Rungvisai to be made the email WBC super flyweight champion because he would miss out on a payday fighting Estrada, and also, his fame would benefit if he were to beat him.
Rungvisai already has a win over Estrada from 2018, and he would like to pick up a second victory.
Estrada wants Chocolatito trilogy
"Probably the best fight I've seen live, it was just incredible," said Eddie Hearn to Boxing Social on the Juan Franciso Estrada vs. Roman Gonzalez fight. "I think again, whenever you get one bad scorecard, it amplifies people saying it was a robbery.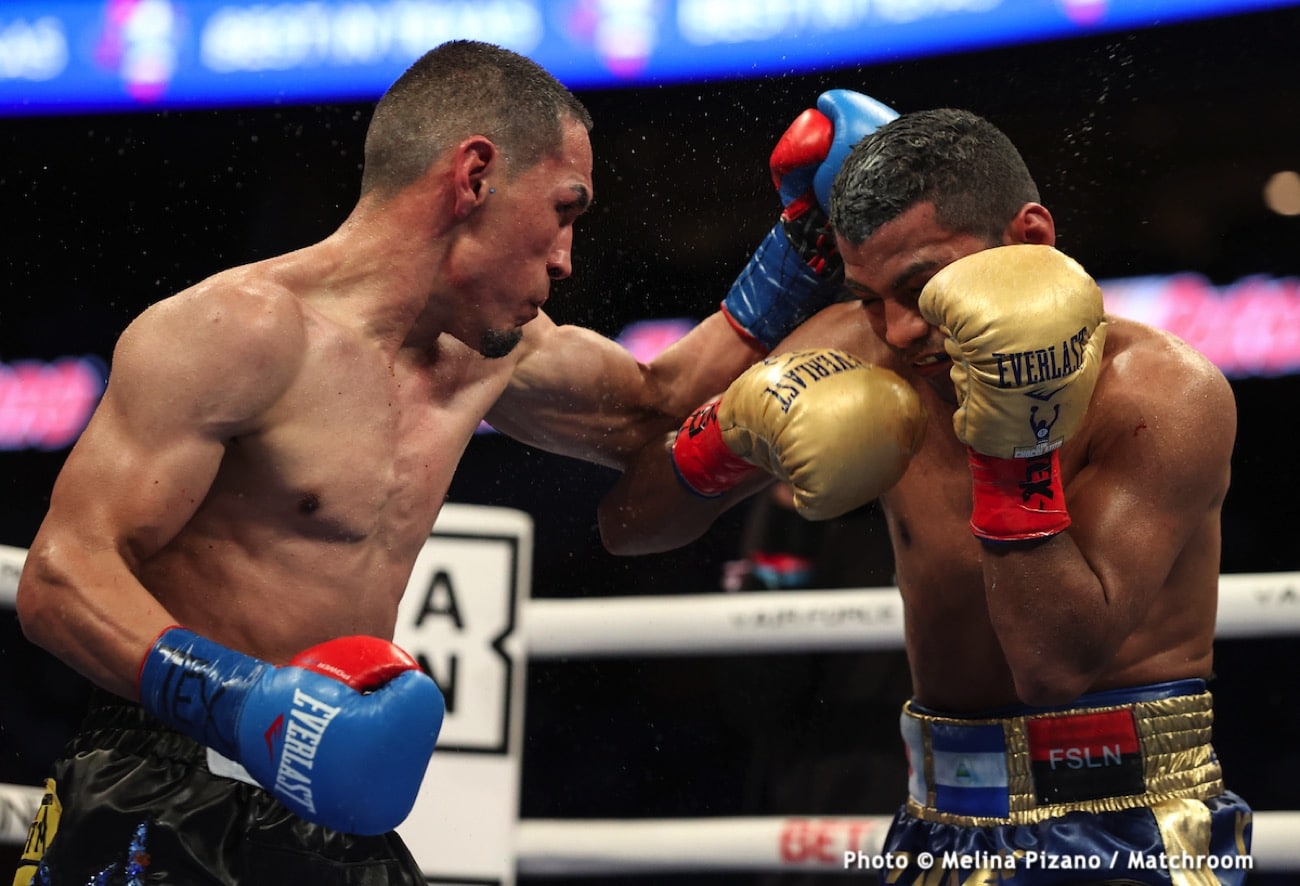 "I can't see how anybody sees it as a robbery. I think Chcolatito just edged the fight with a great 12th round, but we once again saw a scorecard that no one else had other than Carlos Sucre.
"That's the problem. Boxing scoring is subjective, but when no one else scores it like that in the world, is that acceptable?  I believe he [Carlos Sucre] gave Estrada the last five rounds, and the 12th round was as clear as day for Chocolatito.
"It was tremendous, and I would like to make #3. I actually feel Estrada was thinking, 'That was close. I got a little not a gift. I got a little bit lucky there.
"I ain't fighting him again. He sort of came back and said, 'I think the fans want #3. Let's do it.' We'll talk to both guys [Estrada and Chocolatito] and maybe make #3 later in the year," Hearn said.
It might be better for Estrada to honor the deal that Hearn made with Rungvisai by taking that fight and then facing Chocolatito later this year. I don't know that Estrada will beat Rungvisai, though.
That's a tough fight for Estrada, and he's taken a lot of punishment lately against Roman and Carlos Cuadras. At this point, Estrada might not be capable of beating Rungvisai. That's something Hearn needs to think about when he decides whether to have Estrada given the Franchise tag or not.
Will Estrada be given the Franchise tag?
"I actually spoke to [WBC president] Mauricio Sulaiman about it the other day, and, 'I have to be honest, Mauricio.' He's had a huge amount of criticism about the Franchise championship," Hearn said.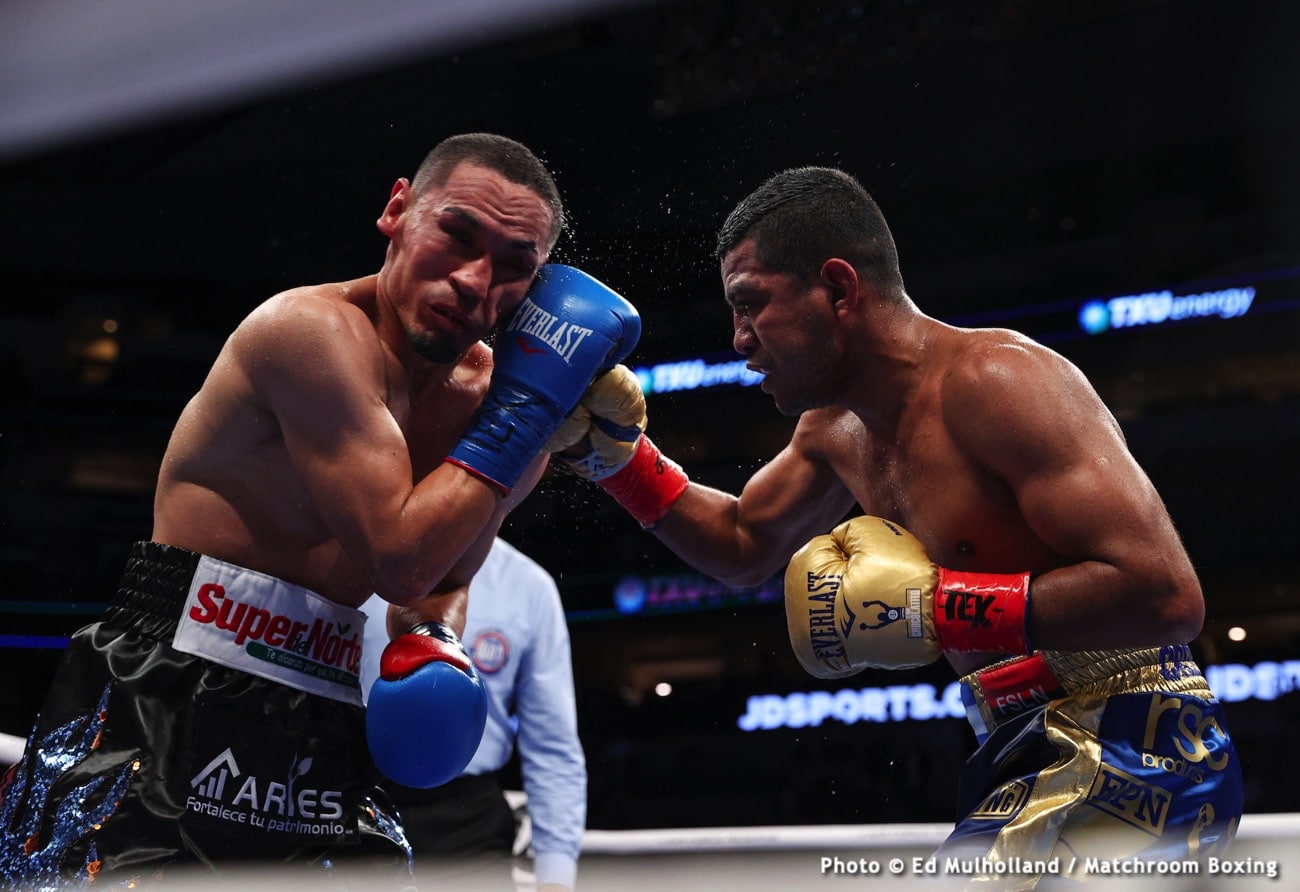 "I said, 'I don't really like the Franchise Championship, but you have a situation here where we must make sure Rungvisai fights for a world title next.
"He just stepped aside. We represent him as well, so we have an obligation to do what's right, but I feel like people will be disappointed if we don't make the third fight between Chocolatito and Estrada.
"So here's actually a situation where the Franchise Championship would work to the benefit of boxing to allow this fight [Chocolatito vs. Estrada], but I still don't like the concept of it.
"For the amount of stick the governing bodies and Mauricio gets, it's very difficult.
"Now you've got the situation where one team is asking to make a fight that the whole of boxing want to see [Estrada vs. Chocolatito], and another team is saying, 'No, you promised me a shot, and I stepped aside before. You have to do what's legally right.'
"You can't really win, so we'll see. There's a long way to go. But I do feel like as good a fight as Estrada – Rungvisai [three] is, people would still be disappointed that they're not getting the third [Estrada vs. Chocolatito] fight, so we'll have to see," said Hearn.
If Estrada accepts the Franchise tag from the WBC, he may not be the one that ultimately faces Rungvisai again. Chocolatito was clearly the better in their rematch, and he was definitely the superior guy in their first fight in 2012.
With all the flak Carlos Sucre received after his strange 117-111 score he turned in for the Estrada-Chocolatito rematch, it's unlikely we'll see Chocolaito losing another controversial decision.
The judges will want to get it right this time because it would be a bad career move for them to turn in scores that make no sense.