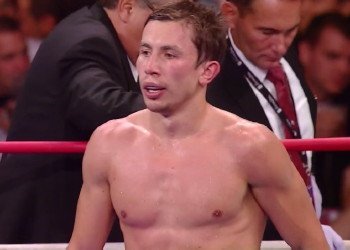 By Michael Collins: WBA World middleweight champion Gennady Golovin (24-0, 21 KO's) is in a situation now where he may find it difficult to get the other top middleweights to face him due to in part to his crushing 5th round knockout victory over #3 WBA Grzegorz Proksa last Saturday night in Verona, New York. The other middleweight champions were obviously already keenly aware of how good Golovkin was before the Proksa fight, but after no doubt seeing him reduce a good fighter in Proksa to a pile of rubble, it's possible that Golovin may find himself ignored by the other champs in the division.
We may already be seeing that with IBF/WBA middleweight champion Daniel Geale possibly taking a lesser fight against #2 IBF Sam Soliman in December, which will result in Geale getting his WBA by the World Boxing Association for failing to fight Golovkin by December 31st. It's surprising that Geale would go through all that trouble to win the WBA title but then turn around and just give it up without a fight in the ring against Golovkin.
The Geale isn't really that interesting, though, compared to facing the winner of the September 15th fight between Julio Cesar Chavez Jr. and Sergio Martinez. Getting the chance of fighting one of those guys would be ideal for Golovkin, because he could immediately nail down the number #1 position int he middleweight division if he were to fight the winner of that bout. Geale obviously would still be remaining for Golovkin to fight at that point, but that would be the easier fight compared to taking on Chavez Jr or Martinez, both of which are bigger punchers than Geale.
Golovkin may have to settle for someone else entirely rather than getting a unification bout. If he can't get one of the champions to fight him, Golovkin will have to just settle for defending his WBA contenders. It might be his only option if the other champs don't want to fight him.