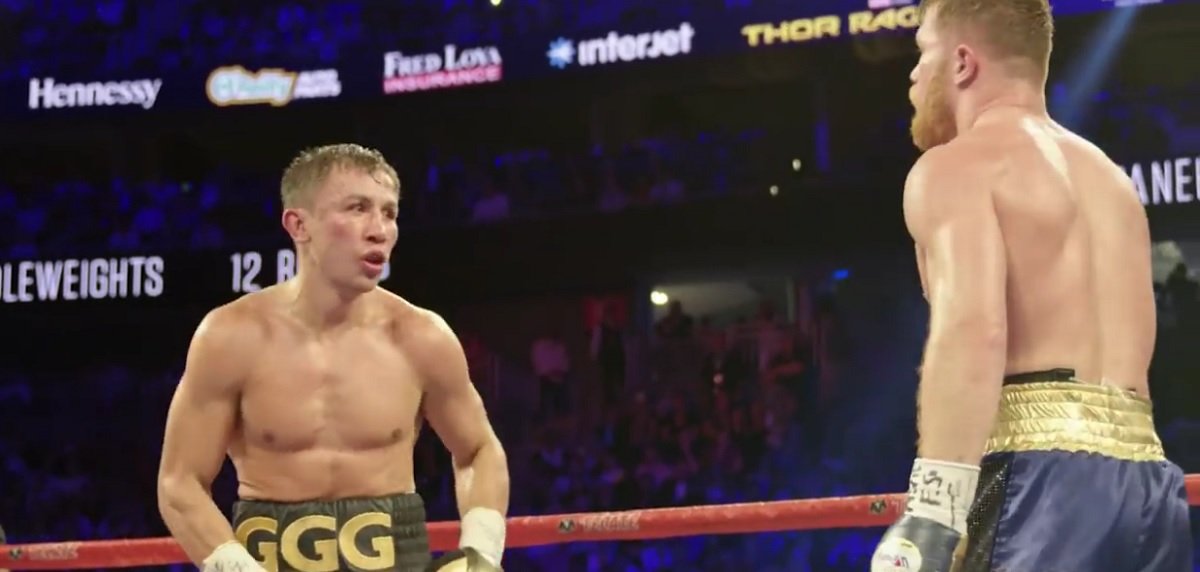 Back when he was first informed of the news that his upcoming rematch opponent had tested positive for an illegal substance (clenbuterol) world middleweight king Gennady Golovkin was pretty quiet and had no really harsh words for Canelo Alvarez. Maybe this was down to shock and surprise on the part of Triple-G.
But now, the classy and softly-spoken warrior who has so often be called a good guy, has really let loose, coming out with what is by far the strongest collection of words he has had to say about Canelo's well-documented failed test. GGG is angry and he is no longer hiding his anger – or his suspicions.
Golovkin, in speaking with ESPN yesterday, actually said that he has seen "needle marks" on Canelo's belly, where he suggests the Mexican was injected – and this was before the first fight, the draw last September. GGG calls Oscar De La Hoya, Canelo's friend and promoter, a cheat as well. Golovkin has said how Canelo should take a lie detector test, a polygraph test, and his promoter, Tom Loeffler has backed his fighter, saying he has been sent photos and a video of Canelo taking some sort of pill after the official weigh-in that preceded the September fight, and also photos that are said to clearly depict the needle marks on Canelo's body.
"Again with Mexican meat? Come on," Golovkin said. "I told you, it's not Mexican meat. This is Canelo. This is his team. This is his promotion. Canelo is cheating. They're using these drugs, and everybody is just trying to pretend it's not happening."
Golovkin went on to say:
"It was pretty obvious when [Alvarez's] muscles were all [enlarged] … and with the traces of injections, which were visible," Golovkin said. "Before the first fight, I knew he was not clean. I can talk about Oscar De La Hoya too. He is also not clean. He's dirty."
And:
"If nobody from the commission will cancel it, I will do my job," Golovkin said. "But this is a very hot topic about doping. What did he inject in his belly? What are the marks on his belly? Look at the photos. These questions should be asked of the commission."
This is of course inflammatory stuff of the highest order, yet most people seem to feel the May 5 return will still go ahead as scheduled. The Nevada Commission is currently investigating the matter.
One thing is certain: there will be serious bad blood between the two fighters if the rematch does take place, Perhaps a level of genuine bad blood that has never before been witnessed in modern day pro boxing.