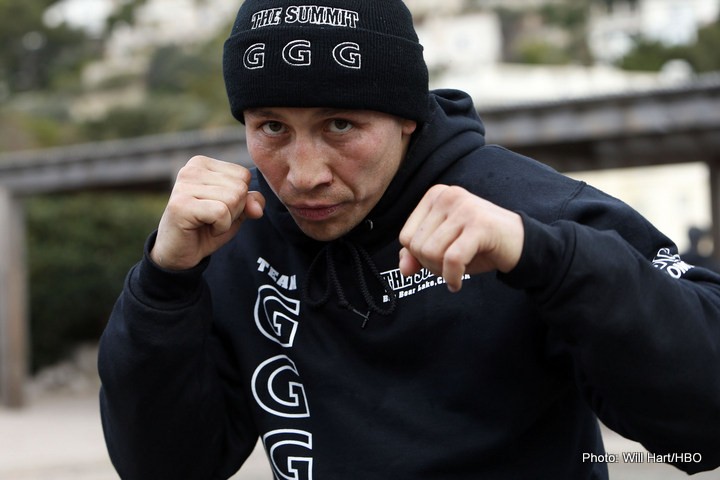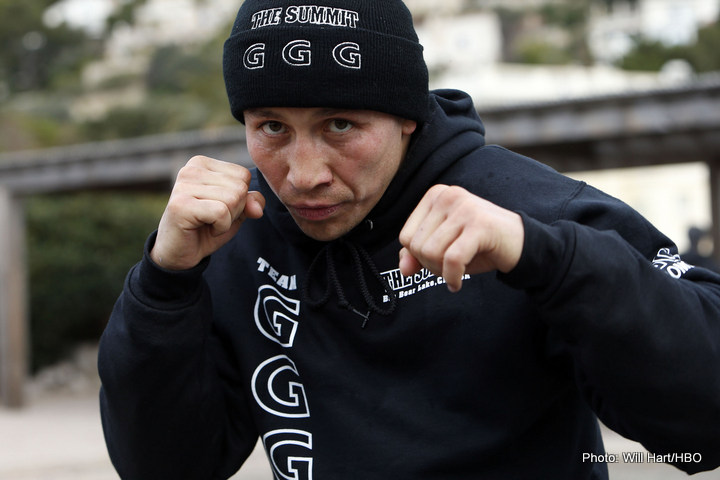 When they share the ring in London on September 10, will challenger Kell Brook take the action right to middleweight king Gennady Golovkin, or will the welterweight who has bulked up to 160-pounds look to stick and move in the hopes of sticking around and taking the unbeaten puncher into the later rounds? This is what fans are debating, with some predicting a quick GGG stoppage win over a willing Brook, and others predicting how Brook will run and look to survive.
One man whose opinion matters is Triple-G's trainer Abel Sanchez and he stated at the LA press conference that he feels Brook will come to have a fight, "to show he's a man." Speaking further with Sky Sports News, Sanchez marvelled over his fighter's incredible punching power – power he says will see his man to victory "in five rounds at the most."
"I have worked with a lot of heavyweights, who were big, big punchers, but with Gennady, it hurts when he hits you," Sanchez said from Big Bear where he is currently pushing GGG hard. "God gave him heavy hands. But I think that at this stage you can improve it and, if you saw him sometimes, he would stop and feel where his balance was. I think technique, timing and speed has a lot to do with it."
Amazingly, despite his 32 KO's and the fact that no fighter has ever taken GGG 12-rounds, some critics claim Golovkin's power is hyped up. Brook himself says he is not at all intimidated by Golovkin's power – but fans are waiting to see how the unbeaten challenger reacts when he first tastes a power shot during the fight; arguably the most talked about fight of the year. GGG Doesn't predict a round, but he has warned Brook to fight smart lest he experience a short night.
"I am very interested in what Kell will do," GGG told Sky Sports News. "He will not fight like a street fighter because that would be a very short fight. If he is moving and dancing maybe [it will last] longer because I know I need time."
GGG has said a number of times how he sees and is looking forward to an "interesting" fight. Fight fans are too, they just cannot agree on what tactics Brook will adopt. Could we get a short, explosive fire fight, or will Brook try and put on a boxing display?
It's hard to predict anything other than a GGG KO victory, but Sanchez' prediction might be a little unfair to Brook. Martin Murray went 11-rounds with GGG, Brook can stick around that long too; depending, of course, on his tactics.