Share the post "First Annual "Gogue Awards" for the boxing year 2012 – Part II"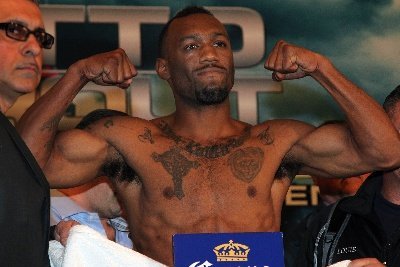 By Joseph Herron — After somewhat of an historic year in the world of boxing, expert fight strategist and prolific trainer James Gogue gives Eastsideboxing.com his exclusive insight into the best and worst of the sweet science during the year 2012.
Here's a recap of the categories and winners that were published in Part I of the first annual "Gogue Awards":
Fighter of the Year 2012 – Juan Manuel Marquez
Fight of the Year 2012 – Marquez KO6 Pacquiao, Dec 8th
Round of the Year 2012 – Rios vs. Alvarado, Round 5, Oct 13th
Upset of the Year 2012 – Lopez TKO9 Ortiz, June 23rd
KO of the Year 2012 – Marquez KO6 Pacquiao, Dec 8th
Gogue Award for Worst Decision of the Year 2012 – Cloud SD12 Campillo, Feb 18th
"There were some very questionable decisions throughout the boxing year 2012," admits James Gogue. "But none more impactful to the unfortunate recipient than Tavoris Cloud getting the split decision victory over Gabriel Campillo in Corpus Christi, Texas, earlier this year."
"Some would argue that Timothy Bradley's split decision victory over Manny Pacquiao would be the worst decision of the year, but that unpopular judgment did nothing to deflate the career of the Pac-Man. The right man won in the court of public opinion, and the media outcry following the controversial verdict made sure of that."
"Many will also bring up Brandon Rios SD12 over Richard Abril on March 14th in Las Vegas. Although most felt Abril deserved to get the unanimous decision victory, the Cuban fighter put forth a very uninspired and ugly performance in which he held Rios more than he hit him. It was an awful PPV fight. The fight fans who purchased the dreadful event deserve more compensation than Richard Abril."
"Yoan Pablo Hernandez UD12 over Troy Ross, Roy Jones Jr. SD10 over Pawel Glazewski, and Koki Kameda SD12 over Hugo Ruiz all deserve recognition for being horrible decisions, but were ultimately more competitive than my dubious winner."
"After being floored in the opening stanza three times, unheralded Gabriel Campillo conducted one of the finest exhibitions in technical boxing I've seen in quite some time. The Spaniard put on a one-sided masterclass against an undefeated and highly touted World Champion."
"After the judges' verdict was rendered, no one watching the bout could believe Cloud was declared the winner. Gabriel Campillo should have been awarded the IBF Light Heavyweight title and deserved the opportunity to gain other big fights within the 175 pound weight class. Instead, the Spanish fighter is now considered to be too much risk for the reward and hasn't fought since."
"At age 34, who knows if Gabriel Campillo will ever get another opportunity to challenge an incumbent champion for a major world title? Because the crafty southpaw fighter continuously gets robbed while fighting abroad, Gabriel Campillo gets the Gogue Award for Worst Decision of 2012."
Gogue Award for Trainer of the Year 2012 – Robert Garcia, Oxnard, CA
"Fight fans could make a solid argument for Virgil Hunter, Nacho Beristain, or Angel Garcia for having tremendous years in which their respective fighters achieved global recognition throughout 2012."
"But the work that trainer Robert Garcia continues to do in Oxnard, California, is nothing short of phenomenal. Not only has Garcia continued the rampant success of fighters like Mikey Garcia, Nonito Donaire, and Brandon Rios, but he also greatly improved fighters like Kelly Pavlik and Marcos Maidana in 2012. Both fighters were coming off of disappointing losses before moving to Oxnard and showed new wrinkles in their most recent performances under the tutelage of 'Grandpa' Garcia."
"For the consistent improvement and success shown by his entire stable of fighters, Robert Garcia gets the Gogue Award for Trainer of the Year 2012."
Gogue Award for Breakout Performance of the Year 2012 – Austin Trout UD12 Miguel Cotto, Dec 1st
"This was a very difficult decision to make. In 2012, many fighters put forth eye opening performances in very impactful events."
"Abner Mares in defeating Anselmo Moreno, Danny Garcia knocking out Amir Khan, Carl Froch stopping Lucian Bute, Andre Ward punishing Chad Dawson, and Juan Manuel Marquez viciously knocking out Manny Pacquiao are all serious candidates that deserve much recognition and praise."
"But when you consider how all the cards were stacked against this fighter going into the biggest event of his young and unheralded career, no performance was more impressive than Austin Trout's big unanimous decision victory over future Hall of Famer Miguel Angel Cotto."
"Not only was this gentleman expected to be footnote on the three division champion's career, but he went into hostile territory and performed to the absolute best of his abilities in front of over 13,000 screaming Miguel Cotto fans. He decisively outboxed and punished the heavily favored fighter while making Floyd Mayweather's victory over Miguel Cotto in May look questionable."
"Before this bout, most fight fans didn't really recognize Austin Trout to be one of the true stalwarts of the packed Junior Middleweight division although he was the WBA regular Champion going into the contest. With his spectacular showing at Madison Square Garden earlier this month, Austin Trout became a real player in boxing and is now recognized as one of the best technical fighters in the sport."
"Austin Trout's big unanimous decision victory over Miguel Cotto on December 1st wins the Gogue Award for Breakout Performance of 2012."
Gogue Award for Comeback Fighter of the Year 2012 – Carl "The Cobra" Froch
"In 2012, there were several fighters who overcame hard losses in 2011 and deserve credit for stepping in the ring and proving their mettle to the boxing world once again."
"Arthur Abraham picked himself up from a very disappointing 2011 campaign to capture his first world title in the Super Middleweight division. He went undefeated in four outings and won the WBO 168 pound title by defeating Robert Stieglitz in August."
"David Haye also deserves recognition for coming back and knocking out the granite chinned Derek Chisora in five entertaining rounds."
"Daniel Ponce De Leon and Alfredo Angulo also deserve credit for overcoming adversity and making bold statements in their respective campaigns throughout 2012."
"But Carl 'The Cobra' Froch knocking out previously undefeated IBF Champion Lucian Bute in Nottingham, England, was the most noteworthy accomplishment of all of these candidates. In 2011, Froch was dominated by Andre Ward and lost a very disappointing unanimous decision to not only lose his world title but the Super Six Tournament Championship."
"Before the bout, Froch admitted that his fight with Lucian Bute was all or nothing. He was contemplating retirement if he came up short against the second highest rated Super Middleweight fighter in the world. Froch not only won, he made a bold statement by knocking out the previously unbeaten champion in five one-sided rounds to reclaim his spot among the elite of the packed Super Middleweight division."
"For that sensational performance, Carl "The Cobra" Froch wins the Gogue Award for Comeback Fighter of 2012."
Gogue Award for Prospect of the Year 2012 – Keith "One Time" Thurman
"In 2012, many highly touted prospects met their demise on network television. Thomas Dulorme, Ismail Sillakh, Seth Mitchell, Hank Lundy, and Luis Del Valle were just a few."
"Light Heavyweights Edwin Rodriguez and Adonis Stevenson deserve recognition for making great strides in 2012, but neither man faced and dominated a former world champion on the biggest stage of the sport. Both men enjoyed big wins over Don George in 2012, but are still looking for that breakout performance in boxing."
"Deontay Wilder also had a brilliant year in his 2012 campaign, fighting five times and knocking out all five opponents. But he's only faced limited competition up to this point."
"After stopping former WBO Welterweight Champion Carlos Quintana in dramatic fashion on November 24th, Keith 'One Time' Thurman became my lock for prospect of the year. He not only was willing to face a potential spoiler on HBO, he moved up another weight division to tangle with the crafty southpaw fighter."
"There's a lot to like about the heavy handed fighter from Clearwater, Florida. His willingness to engage his opponents in the ring, as well as his eagerness to call out all of the top fighters in the sport, makes this young knock-out artist a very welcomed commodity in boxing."
"Sporting an impressive record of 19-0, with 18 knock-outs, Keith Thurman wins the Gogue Award for Top Prospect of 2012."
Share the post "First Annual "Gogue Awards" for the boxing year 2012 – Part II"