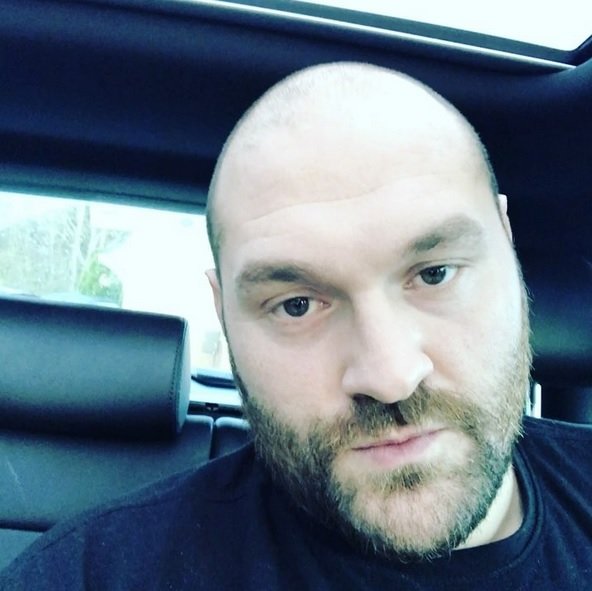 Tyson Fury taunted Wladimir Klitschko quite relentlessly ahead of, during and after his November 2015 fight with him, and Fury is still hurling insults at the man he decisioned in Germany – even though "Dr. Steel Hammer" has retired. (Photo credit: Tyson Fury Instagram)
Fury, making serious noise about being serious about fighting again, stating he will come back after his now two-year absence and "destroy" Anthony Joshua, has penned an open letter to Klitschko, which he has posted on social media. In the letter, Fury informs Wladimir how he will "be haunting your nightmares forever."
"Wladimir, I don't get why you're so bitter about your loss to The Gypsy King," Fury begins his letter. "[You're] always banging on about you loss to AJ & how great he is, at the end of the day, you lost to AJ by TKO in what was a 50/50 fight right 'til the end. In our fight you couldn't land any punches & I made you miss & I really played games in there. But yet you say AJ is better, I know you won't admit it the truth to the world but in your mind you know the truth, so does Vitali! I wouldn't expect anything more from you guys. But deep down you know what happened in there, and by the way, I'm going to deal with your little brother AJ in the same fashion as I dealt with you, play with the *****. Kind regards the champ Tyson2fastFury.
"P.S: I'll be haunting your nightmares forever, Dr. Klitschko, and you will always know that you could never have beat the fat gypsy."
Whether or not Klitschko actually reads this letter is something else, but if he does he may well be offended. Has Fury shown poor form in taunting Klitschko in this manner? Can Fury do as he vows and come back and "deal with Joshua in the same fashion as I dealt with you?"
Until he actually gets back in the ring, it's talk and nothing more from Fury. But the unbeaten 29 year old sure knows how to get people talking about him.