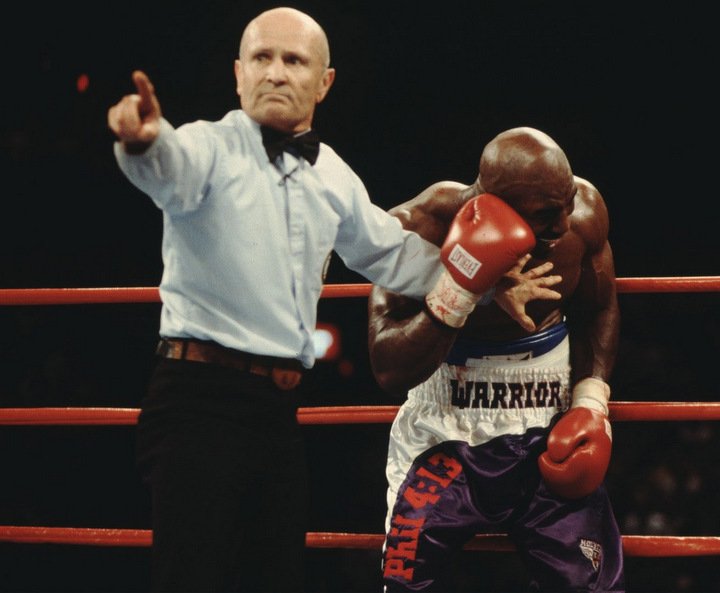 All-time great Evander Holyfield, who fought everyone there was to fight at both heavyweight and cruiserweight, becoming undisputed champion in both weight divisions, doesn't like the way Floyd Mayweather Junior never once unified the titles in any of the divisions in which he won a world title.
Speaking with Kevin Iole, "The Real Deal" says that although he rates "Money" as a great fighter, he feels to be the best of the absolute best a fighter must win all the belts, beat all the other champions at the weight class.
"My whole thing, he is a great fighter. But to actually say that [he's beaten everyone], you've got to be undisputed," Holyfield, now a promoter, said to Iole. "You need to get all the belts at one time and let everybody know that I beat everybody who had a belt and I am undisputed [champion]. You can't just say, 'I got this WBC belt, I got this WBC belt and I got this WBC belt,' and all of them are WBCs and you don't have the rest of the belts to say you are undisputed. The whole thing is, it's not just this one belt – it's all of these other belts. I wanted to be undisputed, where you can say that I am the undisputed champion of the world."
Holyfield of course unified all three major belts: WBC/WBA and IBF at heavyweight and at cruiser (the WBO not being a universally respected belt at the time) and he always said he felt had to beat the best to prove he was the best; which he did. Does Mayweather have something missing from his legacy as Evander suggests, or did Mayweather prove he was the best despite not capturing all the belts?
"That's the only thing that Floyd is missing, because he was never the undisputed world champion in any weight division," Holyfield said.
Mayweather won world titles at super-feather, lightweight, super-light, welter and junior-middleweight – but as Evander says, he was never unified king in any of these divisions. Again, does this take something away from Floyd's still considerable achievements? Did Floyd actually avoid any specific rival champion at any of these weights? Mayweather is certainly not without his critics, some of whom say he "cherry picked" opponents.