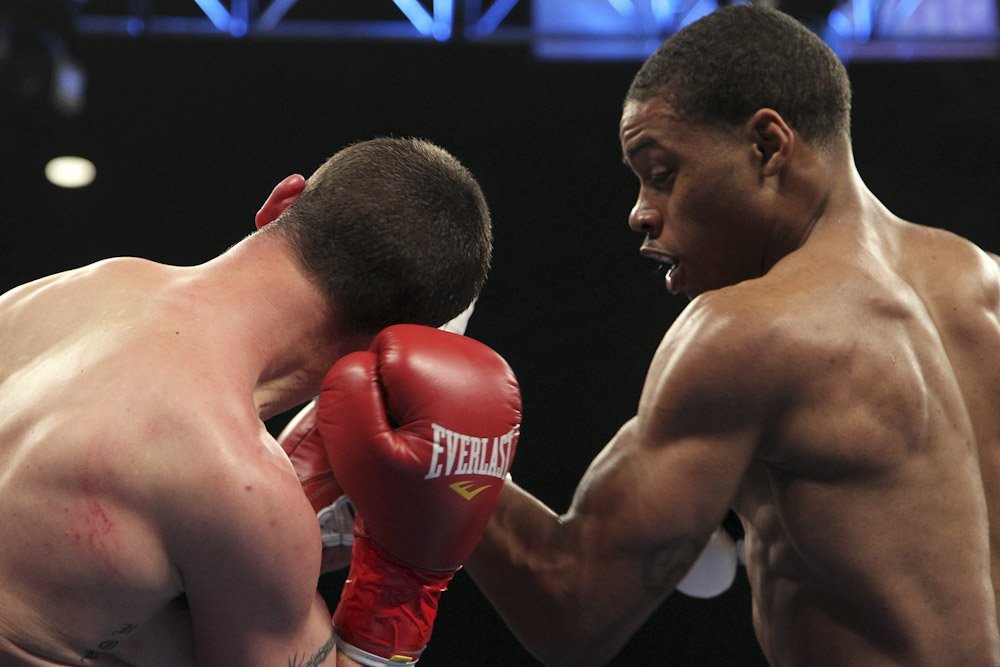 Errol Spence Junior, 19-0(16) is one of the hottest new talents around today. The former amateur standout who turned pro in late 2012 seems to have it all: speed, power, a fine boxing brain and a fan-friendly style and approach. The only thing the southpaw welterweight needs is further pro experience.
Spence, aged 26 and from Texas, had a very busy 2015, taking four fights – all wins needless to say – as his level in competition rose. Good fighters, Samuel Vargas, Phil Lo Greco, Chris van Heerden and, in his most recent outing in November, Alejandro Barrera were all defeated, all for being stopped inside the distance.
Next up for "The Truth," as Spence is known, could be former WBO super-lightweight ruler Chris Algieri. According to RingTV.com, a deal is currently in the works for April 16th at The Barclays Centre in New York. Arguably the biggest test yet for Spence, Algieri is durable, he has plenty of heart and also plenty of world class experience. Best known for two losses he has suffered: the multiple knockdown defeat at the hands of Manny Pacquiao and the reasonably close loss to Amir Khan six months later; Algieri also has that big points win over Ruslan Provodnikov to his name.
Capable of scoring an upset in a big fight, Algieri will no doubt be aiming to get his career back at top level with a win over Spence. It might seem unlikely, but an Algieri win cannot be totally ruled out. Spence will certainly be going some if he is able to become the first man to stop Algieri. At 21-2(8) Algieri is no big puncher but he has fast hands of his own and, as he showed in the one-sided loss to Pac-Man, the New Yorker simply does not know when he is beaten.
Spence will no doubt enter the fight as a pretty big favourite to win (if the fight does indeed go ahead; talks are ongoing) but fans who attend could get a quality, competitive fight on April 16th.