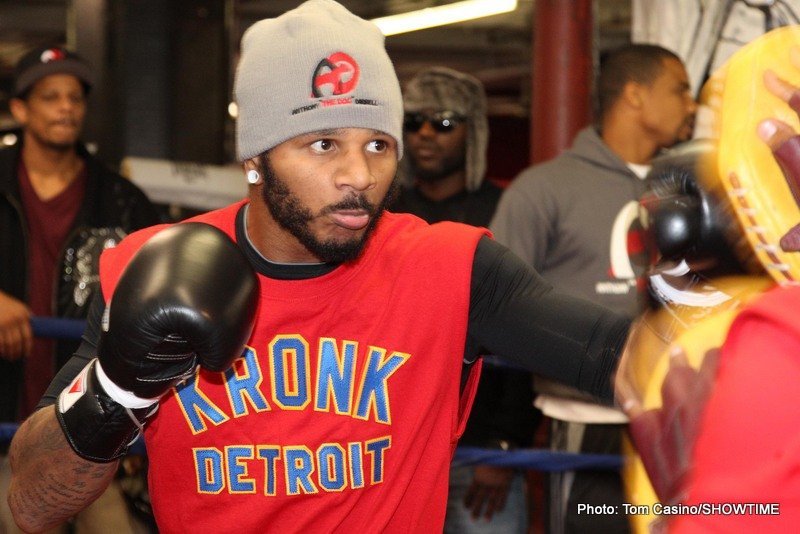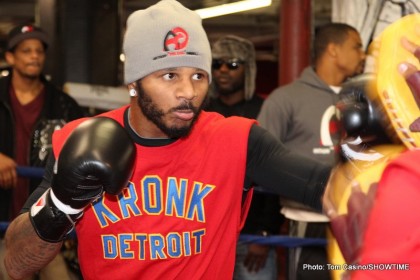 Anthony Dirrell says we can forget all about the recent tweet put out by Julio Cesar Chavez Junior, who said he would be fighting Dirrell on November 11 (the fight even going up on BoxRec). Speaking with Eric Woodyard of Michigan Live, Dirrell says he has another fight scheduled, with Dennis Douglas, on November 17.
"Don't believe that," Dirrell said of Chavez' tweet. "It's exciting and I'm just ready to get back into the groove (in the Douglas fight). I've probably got about a year more of this boxing and I'm just going to hang it up, honestly. I've been doing this almost 24 years, and it's about that time. I've already set a goal to retire at 34 or 35, and I just feel like it's the right time."
Dirrell, the former WBC super middleweight champ turns 33 this October so he may have just a few fights left in him. His goal is to regain his world title before calling it a career.
As for Chavez, it's a mystery as to where he got his false info from. When the Mexican star and former WBC middleweight champ "announced" the fight on social media, fans became somewhat interested, as a fight with Dirrell would have been a solid choice of opponent for Chavez' latest comeback. Now we have no idea what Chavez, last seen putting on a hugely disappointing effort against Canelo Alvarez in May, will do with his career next. Does he still really want to fight?
Chavez, 50-3-1(32) is now aged 31 and like Dirrell he may not have too long left in the ring if he does continue. Many fans may well have stopped caring about Chavez and what he does next due to that no-show against Canelo, so this news of the Dirrell fight being a false alarm will not disappoint them too much.
Still, it is in many ways a shame Chavez, son of the greatest Mexican fighter ever, never came close to living up to his own expectations.