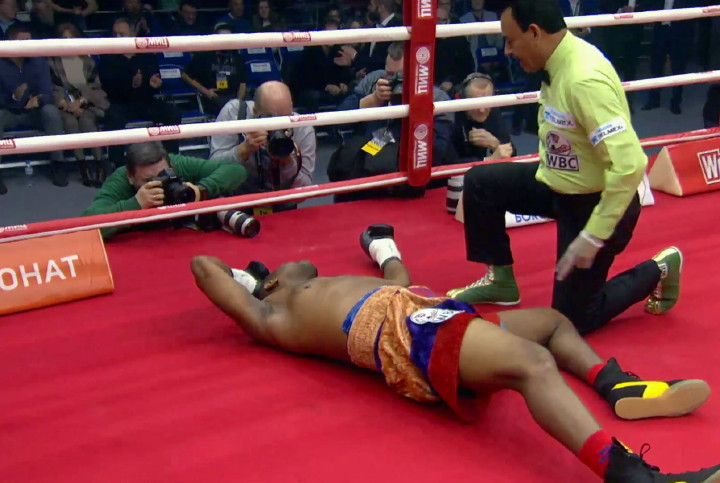 Tonight at The Ice Palace in Moscow, Russia brutal puncher Dmitriy Kudryashov scored yet another highlight reel KO as he iced Colombia's Santander Silgado in the very first round. The stern-faced, bearded Kudryashov came out stalking right away, backing the 31 year old up from the get-go.
A hard left hand put Silgado down as he was along the ropes and he went down heavily. Bravely beating the count, Silgado was soon laid flat out by another left to the chin. As soon as the punch landed, Silgado was out, landing on his back, his arms outstretched. It was yet another chilling display of one-punch power from Kudryashov, who is now 20-1(20). Silgado, who has now been stopped on three occasions, falls to 27-4(21).
31 year old Kudryashov may not have been up against a world-beater tonight but he showed once again that if he hits anyone clean there is a good chance they will go. Kudryashov was shocked by Olanrewaju Durodola last November and he has now won two since. The loss showed that if a fighter can get through the early onslaught and come back at Kudryashov with hurtful punches of his own, "The Russian Hammer" can be beaten.
But any fighter Kudryashov faces can be hit and hurt bad at any second of the action. Kudryashov might get "exposed" again in the future, and it's unclear if he will ever become a world champion – but it sure will be exciting finding out. Again, Kudryashov is not unbeatable but he just might be the single hardest one-punch hitter in the sport today. Certainly, Silgado and Kudryashov's other 19 KO victims will likely agree.