Like, oh, so many of us, Dillian Whyte is wondering what former WBC heavyweight champ Deontay Wilder will do next.
In fact, Whyte, who spoke with Chris Mannix of DAZN, wonders if Wilder will even fight again.
As fans know, it's been over 11 months since Wilder last fought, this being his hammering at the hands of Tyson Fury in their February 2020 rematch in Las Vegas.
Since then, aside from some crazy talk – you know, a too-heavy ring entrance costume, loaded gloves, spiked water, an unfair referee, members of his own team conspiring against him, and on and on – there has been nothing from Wilder.
Just how badly hurt was he in that return fight with Fury? Whyte is not alone in wondering, have we perhaps seen the last of Wilder?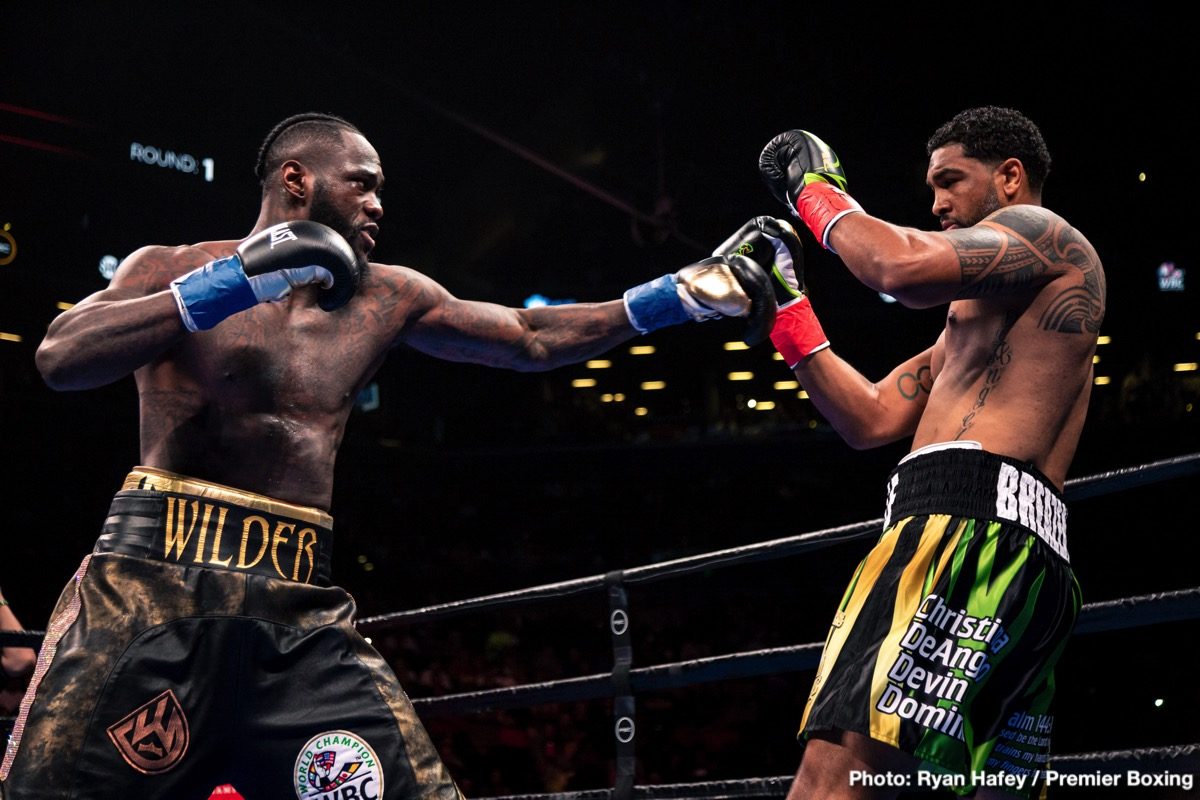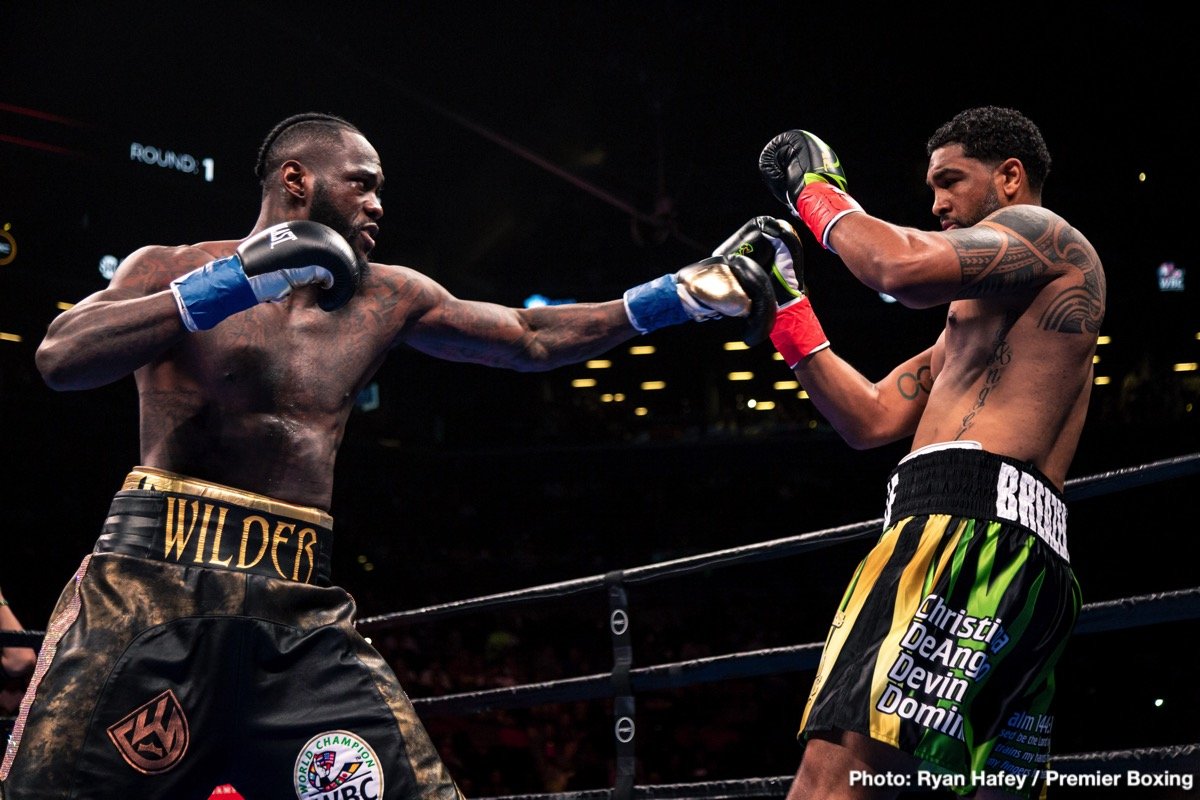 "Wilder would be a big fight (for me), but he needs to come back from his own defeat," Whyte told Mannix. "Coming back from that first defeat after being so dominant for so long is hard. We are boxers, but we are people who go through things like depression.
Who knows if he will come back (at all), or if he will be the same? I lost (to Alexander Povetkin) and straight away, on the way back to the changing room, I was saying, 'let's get the rematch done.'"
Often in the sport of boxing, a fighter only gets his just due and proves his greatness by coming back from a loss. Legends like Muhammad Ali, George Foreman, Sugar Ray Robinson, Sugar Ray Leonard, and Thomas Hearns showed what they were made of by coming back from a heavy loss.
On the other side, there are fighters who, after tasting defeat for the first time, we're never, ever the same – see Naseem Hamed, Donald Curry, Jeff Lacy, John Mugabi. And Deontay Wilder?
Only time will tell. But the clock's ticking on Wilder's return to the ring. It has been for almost a full year. Will 2021 be the year that sees Wilder make a triumphant ring return, or will it be a year that doesn't see him at all?
It would be a shame if Wilder, an exciting KO star, did fade away after just one loss.