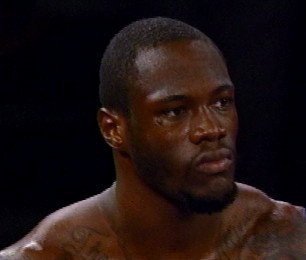 Unbeaten heavyweight Deontay Wilder (28-0, 28 KO's) showed his class in apologizing to his UK boxing fans for his possible problems with traveling to the UK right now to face Dereck Chisora (16-4, 10 KO's) next month on June 15th.
The Chisora-Deontay fight was announced last week, but it doesn't look like it's going to happen next month unless Deontay can take care of his legal problems from his arrest on May 4th for domestic battery.
Deontay said on his twitter: "To my UK fans I am super sorry guys may have some travel issues I didn't know about. I may not be able to go to England right now."
It's still possible that the fight can take place, but it's not looking good right now. With his legal problems he might have to take care of those first before he can fly outside of the U.S. to the UK.
Chisora-Wilder is an excellent fight and hopefully it can still happen in the near future. It's one of those fights where both guys have an equal shot of winning and the payoff for the winner is going to be huge because it'll put them in position to get bigger fights. For Deontay, he wants a shot at a heavyweight title against either Vitali Klitschko or Wladimir Klitschko.
A good solid win over Chisora would push Deontay up the rankings and get him one step closer to an eventual title shots. For Chisora, a big win over Deontay may be enough to get him ranked again. If he can pick up two or three additional big wins, he could find himself fighting for another world title. Chisora just has to make sure he fights the right kind of guys that are more suited to his style. He's had bad luck lately in losses to Robert Helenius, David Haye, Vitali Klitschko and Tyson Fury.