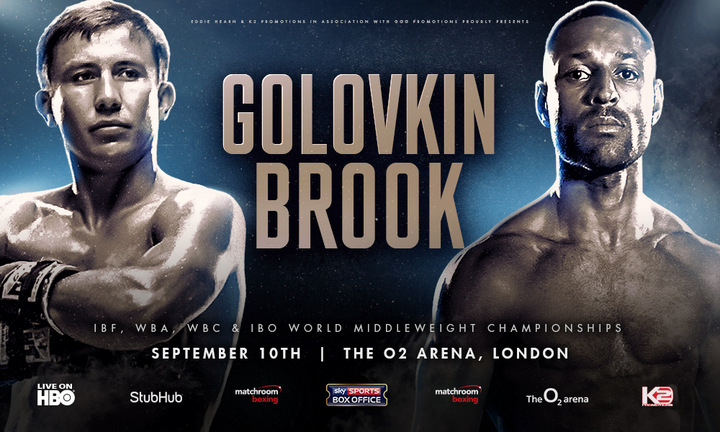 Say what you want about the Gennady Golovkin-Kell Brook fight, but don't forget that everyone is talking about it! Everyone, and I mean everyone, has an opinion on this fight – a marvellous promotion that has brought a genuine buzz, not only to British boxing, but to world boxing – and the September 10 showdown has to be looked at as one of the biggest fights of the year.
Sugar Ray Leonard has thought about this fight and how it will play out, so too have the likes of Carl Froch, Tony Bellew, Naseem Hamed, Martin Murray, Carson Jones, David Haye and Amir Khan. But one man whose opinion has not perhaps been sought out as much as it should have been is Sheffield's Clinton Woods, the former long-reigning IBF light-heavyweight champion. Now running his own gym in The Steel City, Woods – who fought his own super fights against the likes of Roy Jones Junior, Glen Johnson and Antonio Tarver – says he has "a feeling" about the upcoming fight.
Woods, a student of the game, says he thinks Brook has "a great chance," but at the same time, he says a knowledgeable boxing friend of his informs him how GGG will have "an easy night."
Woods kindly gave ESB some of his time today on the subject of the fast approaching big night at The O2 in London.
"Well, to be honest, I think Kell has got a great chance," Woods said. "Most guys think he is gonna get a pasting, they say he is too small. But I disagree with that, I've seen Kell struggling at the [147] weight for a long time. I think that if he manages to take his speed and his ring movement [up with him] he is gonna give GGG all kinds of trouble. I'm going to say Kell to win on points. I've just got a feeling! But the other day, I was talking with a guy who really studies his boxing, and he says it will be an easy night, with GGG winning early."
Interesting. Woods knows Brook quite well (and yes, some fans will say his prediction has been compromised and is a touch biased as a result) and it is true how absolutely massive Brook was as a welterweight. Size-wise, the challenger does appear to have a good chance in the fight. But how will Brook handle Triple-G's formidable punching power?
This is the big, big question – and no-one will get an answer to it until a week tomorrow; and this includes the two fighters themselves. Woods says Brook on points. How shocking would this predicted result be to fight fans if it came true?