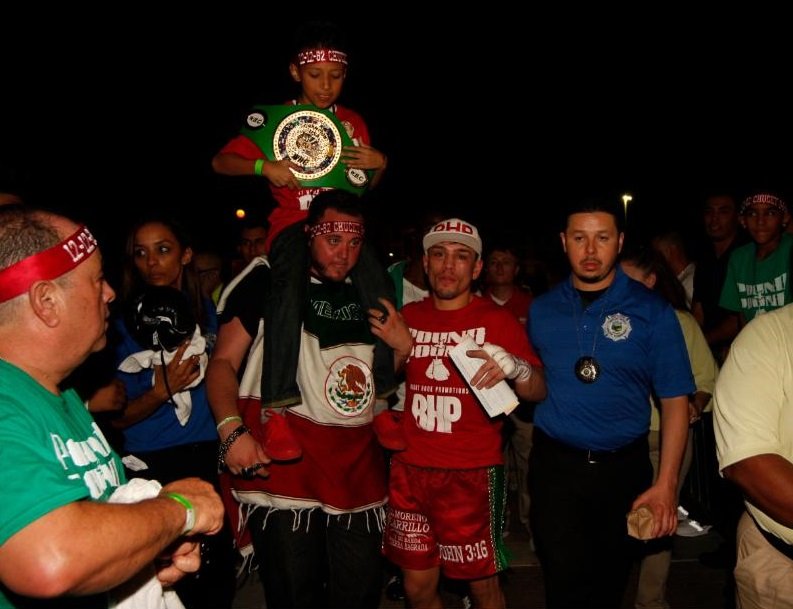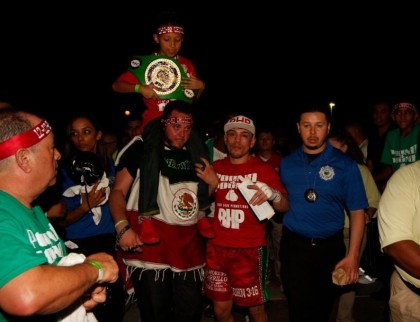 Saturday night Chuy Gutierrez (13-0) stepped in the ring to battle Rashad Ganaway (14-5-1) outdoors at Sunset Station amphitheatre for the WBC lightweight belt, defeating Ganaway in an 8 round majority decision. This was not an easy fight for either fighter. Both came out gunning for the title but it was obvious Chuy was the aggressor throughout the entire fight.
Ganaway stood his ground and did not make this win easy for Chuy. Chuy was more consistent with his return and jabs playing this fight really close to Ganaway which only resulted in a holding and dancing match for Ganaway. "I thought I dominated. He was running the whole time. It was an ugly win, but I'll take it," statement made by Chuy after the fight.
Judge Tim Cheatham scored the fight 76-76, while Jerry Roth had it at 78-74 and Dave Moretti scored it 77-75. It was a very good fight for both Chuy and Rashad and even more exciting for the fans that all agree it was worth the hour or so delay due to the rainstorm. Towards the end of the match it started to rain again but neither fighter cared it was too far into the fight to stop, they would towel dry the ring in between rounds and go at it again.
Roy Jones Jr. and Pochiro Boxing Gym put on a great card in a beautiful arena, even through the rain it was an awesome fight night in Las Vegas. We can expect a lot of great fights for both Ganaway and Guteirrez. Chuy's next fight will be in November.