Chris Arreola believes that Anthony Joshua has become too civilized to defeat Tyson Fury in their fight in June. The former two-time world title challenger Arreola (38-6-1, 33 KOs) sees Joshua (24-1, 22 KOs) as having tasted too much of the good life after eight as a professional.
With a net worth of $80 million, according to Celebrity Net Worth, you can understand why Arreola would believe the 31-year-old Joshua lacks the hunger that you see from fighters that aren't sitting on a massive fortune.
Nevertheless, Fury (30-0-1, 21 KOs) is wealthy too, and the way he allows his physical condition to erode in between fights is truly alarming. It's easy to believe that the 32-year-old Fury's head isn't into the game the way he'll need to be for him to have a good shot at beating Joshua.
The huge fortune that Joshua has amassed during his short career doesn't seem to have impacted his skills, though, as he clearly likes competing. Unlike some fighters, Joshua doesn't sit around, eating, drinking, and gaining weight in between fights.
Additionally, he's not buying fancy cars, huge mansions, and jewelry in an attempt to impress his admirers.
"Fury, because he has more dog in him. And to me, you got to have some dog in you, you know what I mean?" said former two-time heavyweight world title challenger Chris Arreola to ESNEWS.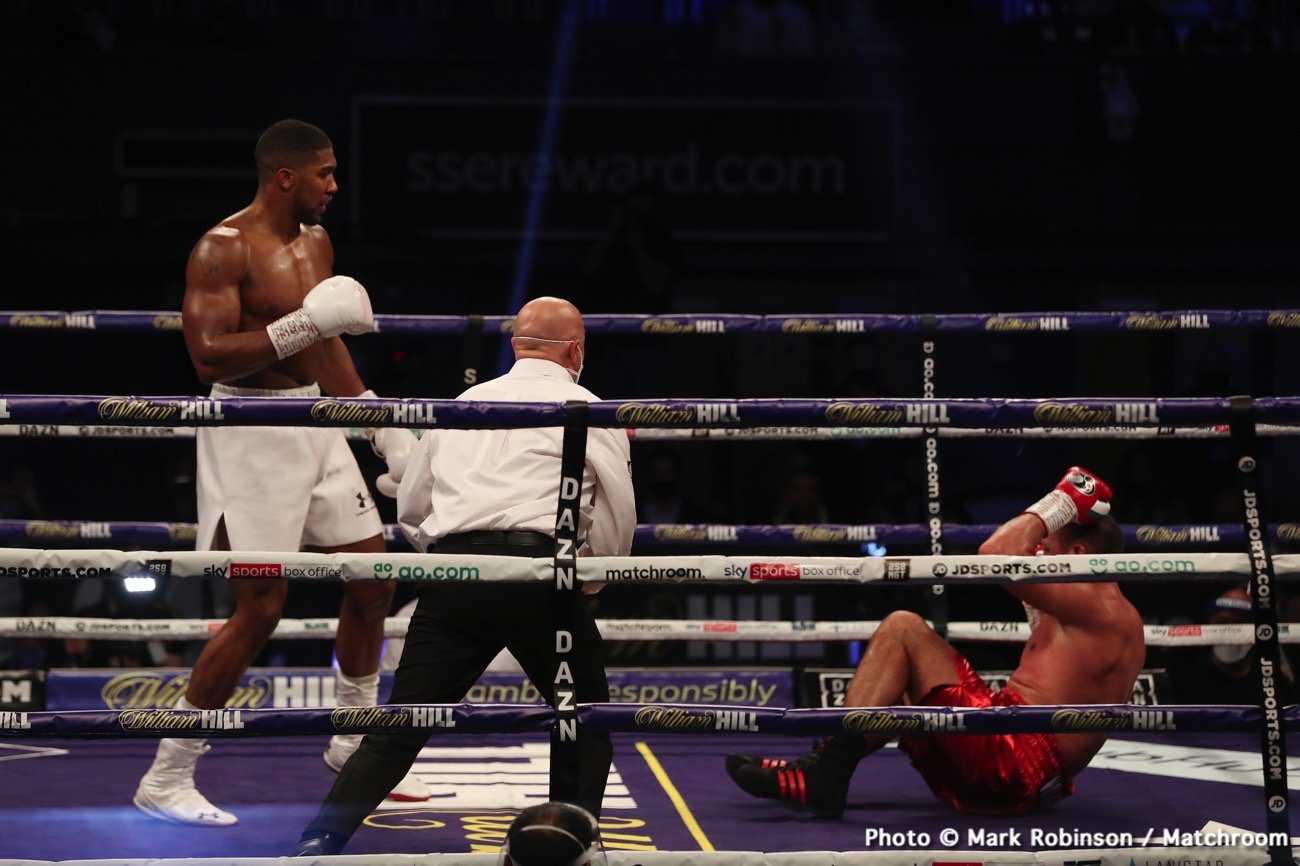 "Once you become civilized, like in Rocky, once you get too used to, f**, the good life and not wanting to get off those silk sheets, it's a little hard, man," said Arreola.
Arreola's theory about success wrecking fighters is a sound one, but not in the case of Joshua. He's cut from a different set of cloth from the average fighter that strikes it rich overnight.
He's not going to back off from his training, especially now that he's about to face arguably the toughest test of his career.
It is disturbing how the popular fighters' careers go downhill quickly when they start making huge money, but this is not just in boxing. It's in every sport.
Again, Joshua is immune to this problem, and it's not likely to be a factor going into his first fight with Fury. If anything, Fury is the one that may have more of a problem with money, causing him to lose his edge.
"After Joshua gets up off the canvas, he will knock the Gypsy out," said Bernard Hopkins to ESNEWS in making a prediction in favor of AJ over Tyson. "Joshua in the 11th round."
That's a good prediction by Bernard Hopkins, but it's unlikely that Fury will drop Joshua in the fight. Fury isn't that big of a puncher for him to put Joshua down.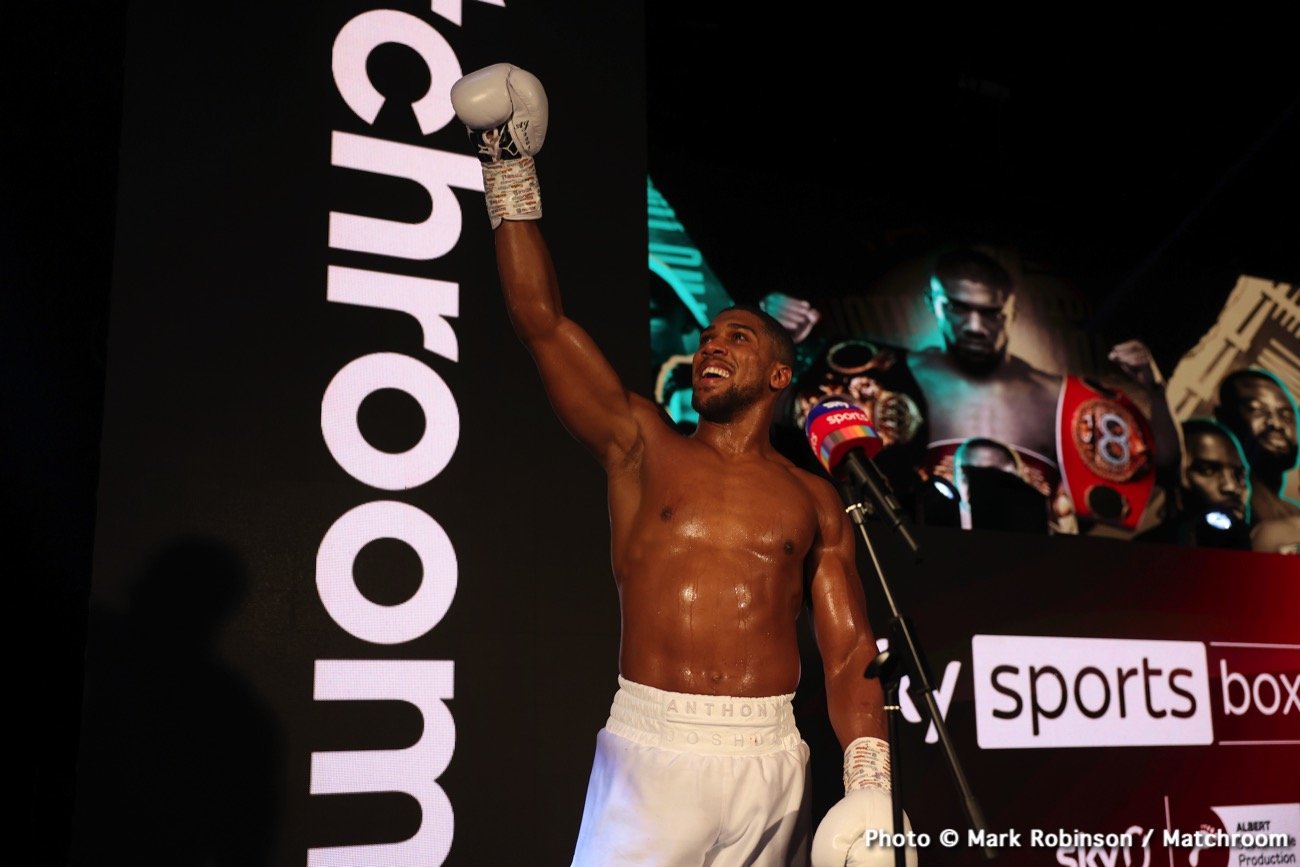 You can argue that the reason Fury gave Deontay Wilder problems was his massive 40-pound weight advantage and his well-placed punches to the back of his head early.
Fury won't have a big weight advantage over Joshua, and it's unclear if he'll be able to hurt him with rabbit punches the way he did with Wilder.