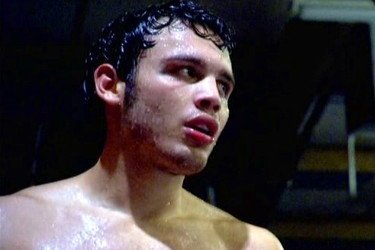 By Jeff Sorby: Trainer Freddie Roach's bad luck could be about to get even worse, as fightnews.com is reporting that Roach might possibly get the sack by former WBC middleweight champion Julio Cesar Chavez Jr. The replacement, if it happens, will be Nacho Beristain, the trainer of Juan Manuel Marquez.
It's a move that would make sense for Chavez Jr. because there wouldn't be the language issue by switching to the Mexican Beristain. It would also make training easier because Chavez Jr. wouldn't have to travel to Los Angeles, California to train with Roach. Chavez Jr. could stay in Mexico and trainer there with Beristain.
It's a logical move and I can understand why Chavez Jr. might want to do that. Also, Beristain has the hot hand right now with his fighter Marquez's recent impressive 6th round knockout win over Manny Pacquiao. I doubt that Beristain would be under consideration if Marquez had been the one knocked out.
That's the whole thing about boxers and trainers. The boxers frequently move towards trainers that have high profile fighters that are successful. Once those fighters start to have problems, take losses and struggle, and then you see the fighters fleeing that trainer.
Roach recently lost Amir Khan, who left Roach after suffering back to back defeats.
Chavez Jr. was beaten in his last fight against Sergio Martinez last September. You can't put the blame on Roach for the loss, other than him not being assertive enough with Chavez Jr. after the young fighter started blowing off training sessions and training at home instead. It kind of looked bad for Roach because he wasn't putting his foot down in terms of setting limits with Chavez Jr.
If Beristain is going to be the guy that trains Chavez Jr. next then he's going to have his work cut out for him because Chavez Jr. has a lot of flaws that he needs fixing if he's to beat Sergio Martinez in a rematch.