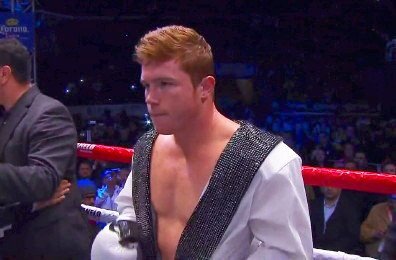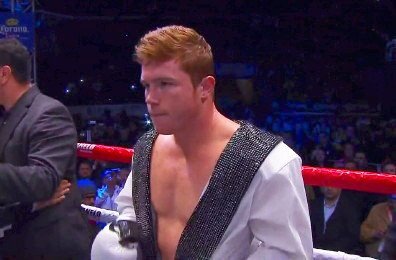 By Jeff Sorby: It was confirmed by Golden Boy Promotions CEO Richard Schaefer on Tuesday that WBC junior middleweight champion Saul "Canelo"Alvarez will be fighting on the same card as Floyd Mayweather Jr. on May 4th at the MGM Grand, but not against Mayweather. According to the LA Times, Canelo will face one of the following fighters: Alfredo Angulo, James Kirkland or Austin Trout.
Schaefer isn't mentioning who the leading candidate is for the fight but the fact that Angulo and Kirkland are both Golden Boy fighters would seem to suggest that one of those two will ultimately get the fight with Canelo. Schaefer hasn't seemed all that interested in a Trout-Canelo fight when asked about it in the media. He feels that Trout hasn't done enough yet for the fight, although if Angulo or Kirkland is selected, you have to wonder exactly they've done in their careers to get the fight.
If Trout doesn't get the fight with Canelo then you have to figure that Angulo will be the one that gets selected because he's Mexican and the fight is taking place on Cinco de Mayo, the Mexican holiday. It makes more sense for two Mexican fighters to be facing each other than Canelo fighting Kirkland. I think Golden Boy will be thinking about these kinds of things because they want to make sure that they can get a lot of Mexican fans to purchase the pay per view card.
Trout is obviously a much better fighter than Angulo but he's also more dangerous for Canelo, and Golden Boy probably will do what they have to do in order to keep Canelo winning long enough for him to get a big money fight with Mayweather.
With Canelo fighting on May 4th, it's possible that Golden Boy was able to get an agreement from Mayweather to fight Canelo in September. There's talk that Canelo wasn't going to agree to fight on the Mayweather undercard on May 4th unless he was given a guaranteed fight with Mayweather in September.