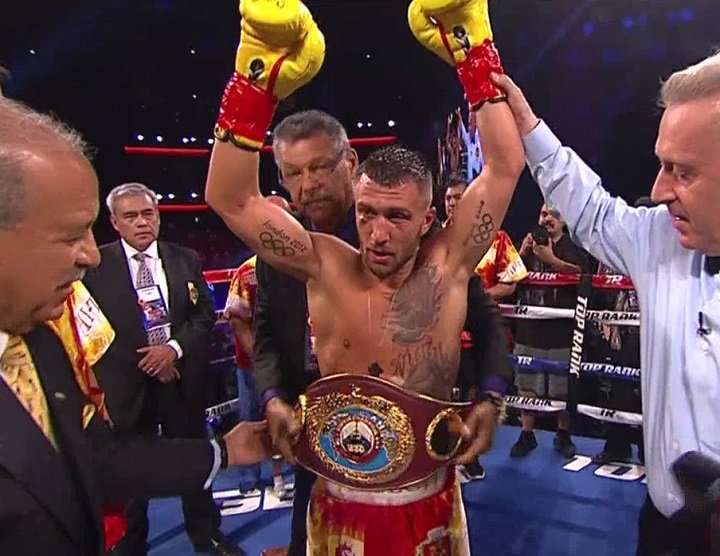 Top Rank boss Bob Arum says we have never seen any fighter quite like Vasyl Lomachenko, the reigning WBO 130 pound king who is the fighter seemingly everyone is talking about right now. After easily dealing with Guillermo Rigondeaux – Lomachenko barely appearing to break a sweat as he forced his fellow southpaw to quit after just six completed rounds – the Ukrainian sensation is in need of a real fight, a real test.
But who can provide him with one? How about the cream of the crop at 135 pounds, where Lomachenko is soon to be heading? Could "Loma" even have to head to 140 in order to be tested to the fullest? Bob Arum spoke about what the future may hold for his pound-for-pound ruler.
"He'll take anybody," Arum said of Lomachenko, 10-1(8) as quoted by RingTV.com. "He'll go to 135 pounds and he'll make a joke of [Jorge] Linares. He'll make a joke of [Mikey] Garcia. They're really good fighters, but this guy is super special. You've never seen anything like this. Maybe he'll go to 140, I don't know. He's going to do this to everybody."
Does Arum mean, when he says Lomachenko "is going to do this to everybody," that the seemingly untouchable boxing master will make everyone quit the way Rigondeaux (and Lomacehnko's previous three foes before that) quit? Or does the Hall of Fame promoter mean Lomachenko will make a joke of every fighter he meets from here on in? Both scenarios are not out of the question, Lomachenko is that good.
It was quite shocking (and hugely disappointing) seeing Rigondeaux quit on his stool, and it would be an equally disturbing sight if the accomplished Linares, or the unbeaten Garcia quit against him next year some time. But as good as these two lightweight champions are, can we fully rule it out?
Maybe Lomachenko will indeed have to go to 140 and be out-weighed by a considerable margin, with him also giving away height and reach, before he has even a small chance of being beaten. At this point, going up too far in the weight classes seems to be the only way Lomachenko could come unstuck.
Arum has a jewel in his hand and he sure knows it.