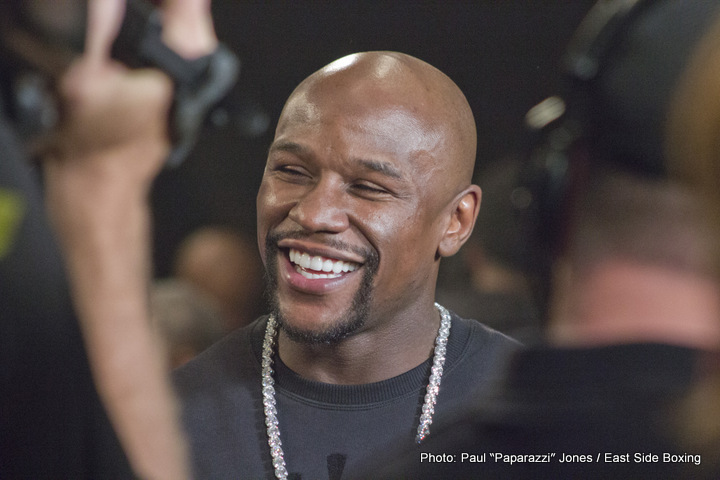 While talk continues regarding the impending world press tour to further hype the Mayweather-McGregor fight – set to kick off in either London or Los Angeles; this apparently being a matter of strict secrecy – Abel Sanchez has joined those critics who have no time for the fight.
The trainer of Gennady Golovkin told FightHype that though the fight "will not hurt our fight" – GGG Vs. Canelo Alvarez of course, which will take place just three weeks after the smoke has cleared from the August 26 "Super Fight" – Sanchez feels it will "hurt boxing."
Sanchez, like many other boxing experts, is of the opinion that McGregor, who as we know will be having his first ever boxing match next month, will not be able to even hit defensive master and all time great Mayweather. Sanchez even referred to Ireland's McGregor as a "mutt."
"It's a farce. It's an amateur against one of the greatest fighters of our era," Sanchez told FightHype. "If [Marcos] Maidana, [Jose Luis] Castillo, [Andre] Berto, all these names that Mayweather has fought couldn't touch him, how is this mutt going to touch him? Absolutely [it's disrespectful to boxing]. It hurts boxing, it doesn't hurt our fight, it hurts boxing. And the people are going to see that it shouldn't have been made. But Mayweather does what he wants."
Ouch.
Fans everywhere have differing opinions on what will take place in the ring in Las Vegas next month. Some give McGregor a genuine puncher's chance, others see Mayweather boxing his opponent's head off without taking a single punch in return, while others still fear (or hope) McGregor does something crazy during the action – such as launching a kick or attempting a take-down out of sheer frustration.
But who really knows what to expect?
With the planned press tour, the promoters clearly feel there is enough interest around the world for fans to want to get involved. And as for whether or not Mayweather-McGregor will hurt the GGG-Canelo fight that will follow it, it certainly won't help with regards to its pay-per-view buys. Fans' pockets are only so deep, after all.
Which fight will you buy?