Some great fights that cry out for a rematch don't get one for some years. It was, for example, eight long years before Sugar Ray Leonard and Thomas Hearns, who gave the world an absolute classic welterweight fight in 1981, met again.
By the time they did fight again, a whole lot had happened in the careers of "Sugar" and "The Hitman." But the 1989 fight, up at super-middleweight, was certainly worth waiting for.
This Saturday, Roman Gonzalez and Juan Francisco Estrada will fight a long-awaited rematch of their own. Gonzalez won a close, debatable majority decision over Estrada, this down at flyweight in 2012.
Like Leonard and Hearns, Gonzalez and Estrada will contest their return fight at a higher weight – super flyweight in this case.
This return fight would have attracted plenty of fan interest anyway, yet added to the interest is the fact that the Nicaraguan and the Mexican will engage in a two-belt unification battle.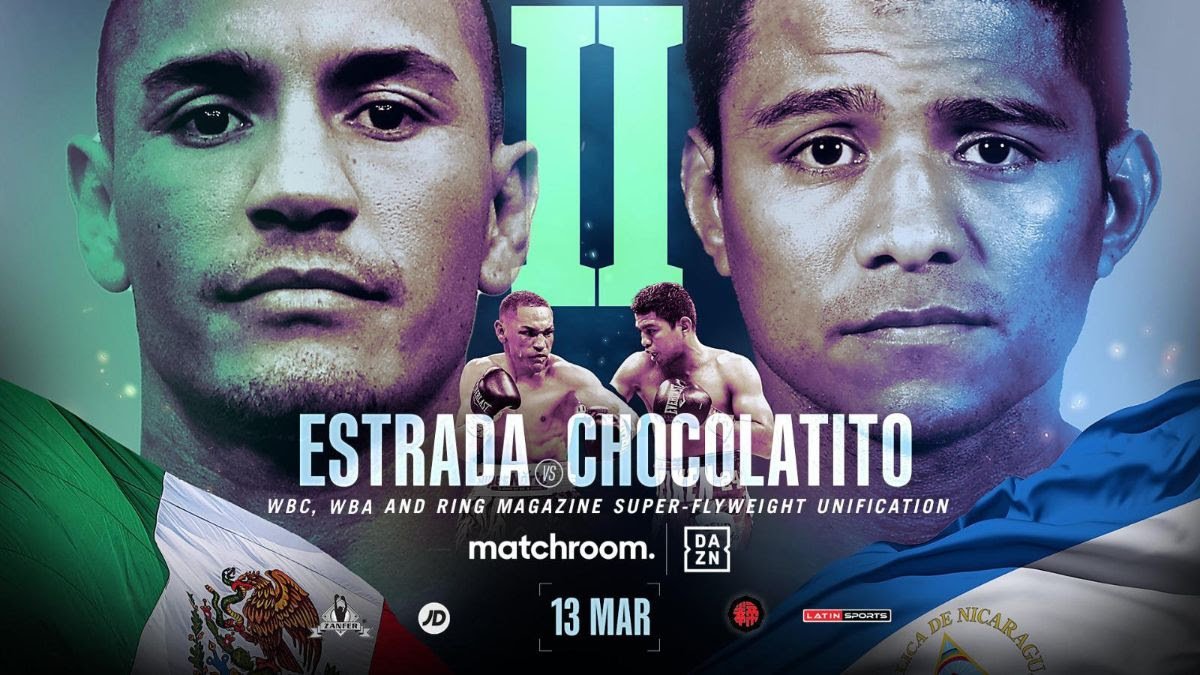 Will it be a repeat, or will it be revenge on Saturday, or might we see a draw as we did on the night of June 12, 1989?
The fight from November of 2012 was a great action fight as well as being an extremely close affair, and we fans can expect some class boxing and some fierce trading this time, too.
"Chocolatito" was the pound-for-pound best in the world at the time of his first war with Estrada, but he ran into Wisakal Wangek 12 fights after the win over Estrada, and the Thai warrior twice bested Gonzalez.
After a good break, Gonzalez came back, and the 33-year-old has shown plenty of his old form in his three return fights; Gonzalez winning the WBA 115 pound title with a quite stunning display against Khal Yafai.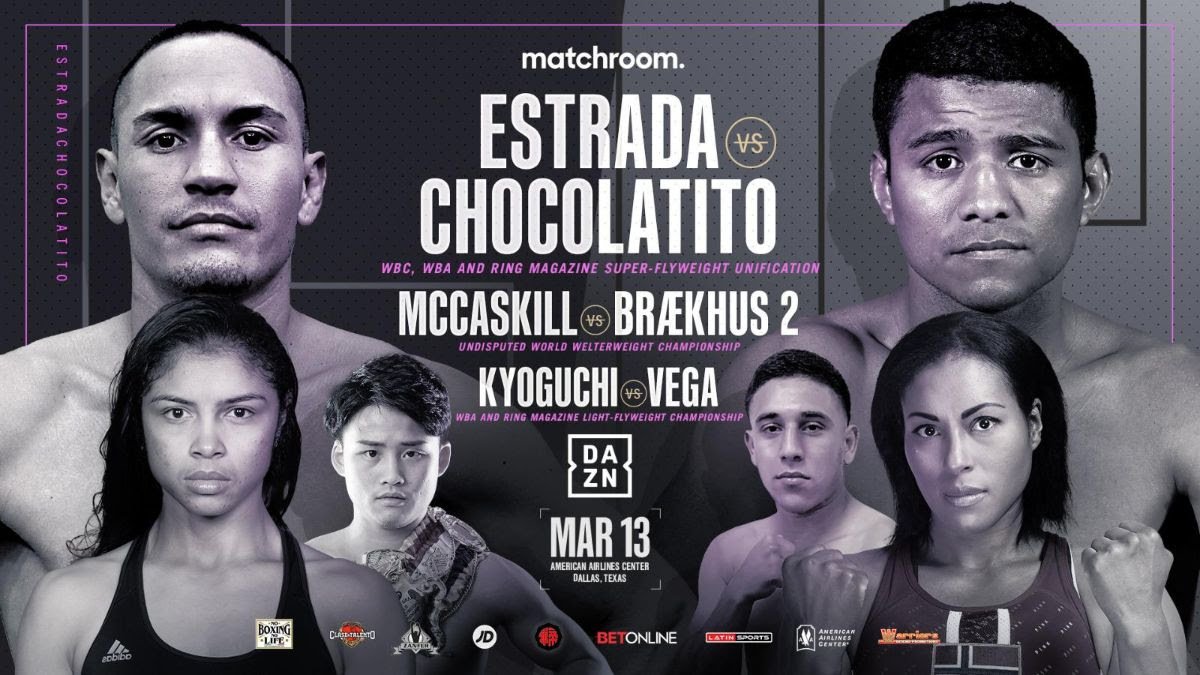 Gonzalez last fought in October of last year, when he won a unanimous decision over Israel Gonzalez.
Estrada, 41-3(28) to Gonzalez' 50-2(41), also ran into Wangek, the 30-year-old dropping a decision and then getting revenge by way of a points verdict that went his way.
The reigning WBC and Ring Magazine champ, Estrada, has won his last five, and he also last saw action in October of last year, when he scored a late stoppage win over Carlos Cuadras.
Saturday's fight has sure taken its time in coming, but again, it sure should prove to be worth the wait. Both men are superb fighters, fast, clever, tough, and proud.
Another distance fight looks like a good bet, yet Estrada has stopped his last two foes, and he has that high KO/stoppage percentage, but then so has Gonzalez.
It might come down to how much Gonzalez has got left. He sure looked good in his last couple of outings, but age 33 is quite advanced for a lower-weight fighter, especially one who has had over 50 pro fights.
As much as I like Gonzalez and enjoy watching him work his magic, the pick here is for Estrada to get the decision win. Estrada, too, is great to watch, and we may witness a modern-day classic this Saturday.