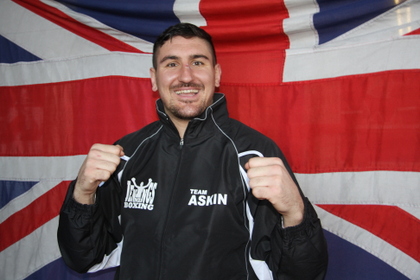 Matty Askin, 17-2 (10KO's), is in confident mood ahead of his British and Commonwealth cruiserweight title shot against Ovill McKenzie, 23-12 (12KO's), on 14th March.
The 26-year-old will top the bill on a lively Frank Warren promoted show in Widnes, including former World champion Enzo Maccarinelli and the exciting Ryan Farrag among others.
Speaking to FKSports, Askin confirmed everything was on track ahead of the biggest fight of his career.
"Preparations are going great, the fight was delayed back in September giving me more time to work on him. The game plan has been nailed." He said.
McKenzie, a natural light heavyweight has had success since moving up in weight class – knocking out his first two opponents.
His heavy hands have not gone unnoticed by the 6' 4" Blackpool man.
"Obviously McKenzie is wild, so the plan will be to box and if the stoppage comes it comes. Make no mistake, I will be planting my feet and letting my hands go and he will feel the extra weight." Askin revealed.
Having recently spent time in Poland sparring with then WBC World cruiserweight champion Krzysztof Wlodarczyk the Englishman is hungry for success.
Askin revealed the organised nature of a World championship training camp brought out the best of him over the two-week period, more than holding his own with the World class Pole.
Those two weeks convinced Askin that success is there for the taking if he commits to it 100%.
Commitment he has confirmed by taking the difficult decision to leave his young family to stay with Jennings for four weeks prior to the fight. Accepting the sacrifice required to become a champion.
Askin credits a blossoming relationship with long-term friend, trainer and Miguel Cotto foe Michael Jennings and his brother Dave for a renewed love for the sport, which had started to become a chore for the likable cruiserweight at times.
"Mike is such a lovely guy and technically brilliant. We spend a lot of time together and he has turned a job into a hobby for me. I can't wait to get to the gym these days." He said.
"The game plan is ready and motivation is there it's just down to me to put it all together on the night." Askin concluded.