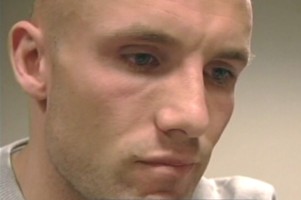 30.10.07 – By Matthew Hurley: The biggest source of contention when compiling a boxing pound for pound list generally centers on the number one position. While the majority of the boxing public will acknowledge Floyd Mayweather's skill many deride his style and the lack of drama in the majority of his bouts. That can either be chalked up to his being so overwhelmingly better than his competition (Arturo Gatti, Carlos Baldomir) or his safety-first approach against fighters who approach his level of excellence (Oscar De La Hoya, Jose Luis Castillo).
The biggest reason for much of the criticism leveled at him has nothing to do with his fistic skill but with his equally charged mouth.
Mayweather is a braggart who not only promises knockouts he generally doesn't deliver but also proclaims himself to be the "greatest fighter" who ever lived. It annoys people and when he fights going backwards and tactically boxes his way to decisions he fuels the fire in the belly of his naysayers.
Those very critics of Mayweather and his perch atop the mythical pound for pound rankings would rather see a pressure fighter like Manny Pacquiao at number one. Pacquiao creates dramatic bouts because of his style and he has taken on extraordinary competition since bursting on the scene. He's not as technically proficient as Floyd, but what he lacks in fundamentals he makes up for with an unparalleled offensive game, sturdy chin, blazing speed and crippling power.
At this point in time the number one ranking could easily be occupied by either fighter or perhaps a 1-A and 1-B would be appropriate. Of course these lists are subjective and there are other fighters in the top ten who could be switched because their rankings are so close (Bernard Hopkins and Juan Manuel Marquez, for example). There are also quite a few fighters who just missed out – Arthur Abraham, Martin Castillo, Junior Witter and Hozumi Hasegawa.
As 2007 heads into its final two months the pound for pound rankings could change considerably after the results are in for three major bouts – Joe Calzaghe – Mikkel Kessler, Shane Mosley – Miguel Cotto and Floyd Mayweather – Ricky Hatton. As of the end of October 2007 here are the top 25 boxers in the sport.
1. Floyd Mayweather Jr. (Welterweight)
2. Manny Pacquiao (Jr. Lightweight)
3. Bernard Hopkins (Light Heavyweight)
4. Juan Manuel Marquez (Jr. Lightweight)
5. Joe Calzaghe (Super Middleweight)
6. Israel Vazquez (Jr. Featherweight)
7. Ronald "Winky" Wright (Middleweight)
8. Rafael Marquez (Jr. Featherweight)
9. Miguel Cotto (Welterweight)
10. Ricky Hatton (Jr. Welterweight)
11. Shane Mosley (Welterweight)
12. Kelly Pavlik (Middleweight)
13. Mikkel Kessler (Super Middleweight)
14. Juan Diaz (Lightweight)
15. Chris John (Featherweight)
16. Paul Williams (Welterweight)
17. Antonio Margarito (Welterweight)
18. Oscar De La Hoya (Jr. Middleweight)
19. Jermain Taylor (Middleweight)
20. Ivan Calderon (Strawweight, Jr. Flyweight)
21. Joel Casamayor (Lightweight)
22. Wladimir Klitschko (Heavyweight)
23. Humberto Soto (Jr. Lightweight)
24. Chad Dawson (Light Heavyweight)
25. Joan Guzman (Jr. Lightweight)