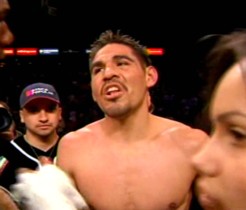 18.07.07 – By Yero Moody: On July 14, 2007 I eagerly awaited the long anticipated match-up between Paul "The Punisher" Williams and Antonio Margarito for Margarito's WBO welterweight title. This fight was scheduled to happen last year but due to legal issues it never took place. Fans wondered if Margarito who declared himself "the most feared man in boxing" had become leary of facing Paul Williams. This speculation further increased when a proposed deal for Margarito to fight Miguel Cotto developed.
Williams had been the long-standing WBO mandatory challenger and he voiced his discontent at every press gathering. When the deal fell through, Margarito decided to face his mandatory and the date was set. Most fans and experts predicted a win for Margarito because he was more experienced, stronger and seemed to possess a stronger will. I however, predicted a knockout victory for Williams.
My reasons were that I knew Williams was the superior boxer and possessed the overall better skills. I underestimated the tremendous will of Margarito as well as Williams lack of punching power. Throughout the fight Williams simply flicked his jab out with little force easily finding his target. Had he used a powerful jab like that of Winky Wright or Jermain Taylor he could have knocked out Margarito. Margarito proved to have tremendous determination and will which ultimately kept him in the fight. However, his skills just don't match his grit and determination which is why he was thoroughly outboxed and only won 4 rds. according to my card; 116-112. My scorecard was identical to Thomas Miller, one of the judges and Harold Lederman.
Most disturbing to me was the post-fight comments made by the supposed "most feared man in boxing." Instead of admitting the fight was close and that he felt he got the edge, Margarito chose to say he was robbed and that he blocked most of Williams punches. The fight was closer than the scores indicate including my own scores but nonetheless, Williams clearly won. Even Larry Merchant who routinely applauds blood & guts fighters expressed his dicontent over Margarito's comments, stating that "most reasonable minded people would have to agree Williams won the fight."
Unfortunately, this does nothing to bolster Margarito's credibility and in fact does great harm. Williams will be less likely to give him a rematch considering his disparaging comments after the fight and the fact that he feels Margarito ducked him for too long. Now that Margarito is no longer a champion his options are severely limited. He becomes a high risk, low reward for the top fighters in the division. His best option is to try and secure a rematch with WBA champion Kermit Cintron, whom he already defeated easily, and attempt to get his title.
My prediction remains that Margarito will never be an elite level fighter and he cannot defeat any of the elite level fighters in that division. The elite level fighters are Shane Mosley, Oscar De La Hoya who just announced his return to welterweight and of course Floyd Mayweather who gave up his WBC 154lb. title. The second tier of fighters is where Margarito would fair best which includes, Miguel Cotto, Paul Williams, Kermit Cintron, Louis Collazo and Zab Judah. I can only imagine the one sided beating that Floyd Mayweather would have administered against Margarito had they fought.
Questions or comments: yero_m@yahoo.com