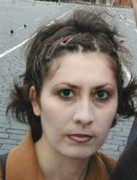 30.09.06 – By Karen Belford: Lennox Lewis, 41, is probably the most talented heavyweight in the past 20 years in boxing, and without a doubt, he could still make easy work of the current heavyweights. Please don't laugh, I'm serious. Maybe, like me, you've thought this same thing once or twice in recent years, yes? If you have, I think it would be interesting to see, if Lewis could actually do it. I mean, really make a come back in the same manner that George Foreman did in his mid forties. He has a lot in common with Foreman, namely huge power. This, more than anything, would put him at the top of the division, at least in my book. In my mind, I could see it clearly, Lewis knocking one fighter out after another, and gaining even greater glory and fame than he did in his early career. Of course, it wouldn't be without risk now would it? But, the way I see it, anything that's good, I mean really good, has risk built into it.
However, considering his huge size, reach and considerable boxing talent, I would give Lewis (41-2-1, 32 KO's) an excellent chance of not just beating but dominating the top heavyweights in the division, even at his advanced age of 41-years old. Of course, we're at a pretty low period as far as talented heavyweights go, but still I think there's a handful of heavyweights that could give Lewis a good fight. Keep in mind, Lewis always had tremendous power in either hand, and could fight well on the inside or outside, it didn't matter.
Mostly, though, he would be content to use his long jab to control the action, although if he was pressured or if he sensed that his opponent was tiring, he'd launch a big right hand, which if it connected, it would often flatten his opponent.
Like George Foreman, Lewis didn't have particularly fast hands. In fact, he was more of a scientific fighter, one that fought in a calculated manner, as if he were playing chess rather than boxing. Unlike other fighters, he wouldn't get flustered or rattled when attacked, and would instead calmly tie up his opponent or throw a big uppercut. Afterwards, he'd go back to his set offense, usually a snapping jab, followed by an occasional pin point right hand. He'd rarely miss a punch, something that made him so dangerous, considering he would make his opponent pay for their mistakes.
Against shorter fighters, like David Tua, Mike Tyson, and Tommy Morrison, Lewis was able to control them with his left jab alone. That's how dominating he was. He did nothing special against them, other than a slow, deliberate jab, which he methodically threw over and over again to take the fight out of them.
The one heavyweight that could give him trouble, Vitali Klitschko, retired from boxing on November 9, 2005, thus leaving a void in the division, that still hasn't been filled to this date.
Out of the current top heavyweights, here is who I personally consider the best in the division.
1.) Samuel Peter (27-1, 22 ko's) – Against tough opposition like Wladimir Klitschko and James Toney, Peter has proven that he has the power to be a threat at any point in the fight. He carries his power late into the fight, and although he is slow, and one-dimensional, he can put his opponent on the canvas with his powerful, clubbing punches, that often tend to be thrown in large looping arcs which often land to the back of the head. Against Lewis, he'd have to walk through heavy fire just to get close enough to land one of his punches. So far, Peter has shown good tough skin and a strong chin. However, I see Lewis' punches busting up his face. If Wladimir can hurt Peter, then Lewis could do the same and more, although he wouldn't let Peter off the hook when he got him hurt.
Prediction: Lewis by 8th round KO.
2.) Wladimir Klitschko (46-3 41 KO's) Out of the to heavyweights in the division, Wladimir, the current IBF heavyweight champion, probably punches the hardest. That is, he used to, because now, under Emanuel Steward's training, Wladimir tends to box and move much more. He doesn't sit down on his punches, probably out of fear that he'll get countered while throwing a big punch. However, with his kind of power, it matters little, since even when he's moving around, he punches very hard. If that's not enough, he has an excellent jab, arguably the best in the entire division, which he can use to control the fight. In fact, he doesn't even need to throw anything else, because his jab is so outstanding. Along with his jab, he has a short left hook, a punch that is hard to detect, because it starts out looking like a jab, but then he turns it over and comes in with devastating power. It's probably his hardest punch. At the same time, it's almost like boxing's version of a baseball change up pitch, considering that it looks so much like a jab, that his opponents aren't ready for the force that they're hit with, which makes the punch much more dangerous. His knockout record is an indication to his serious power. However, he gets raddled easy, and tends to crumble under high stress or heavy pressure opponents. His stamina is questionable, as he often hits a wall around the 6th round. Against a 41-year old Lewis, Wladimir would probably try to stay on the outside, and move as much as possible. I think it would help him, at least on the short term. However, Lewis' long jab, which is several inches longer than Wladimir's and just as powerful, would be finding it's mark over and over. With Wladimir's tender skin, I could see a cut opening up early on. By the 6th or 7th, Wladimir would be bleeding badly, and his cut would be a target for Lewis' jab. I see Lewis finally stopping Wladimir with one big right hand, which drops Wladimir face first on the canvas, literally out on his feet before he hits the mat. I see this as one of those types of fights that ruins a fighter, permanently. You know, the headaches, slurred speech, except in this case, they don't go away.
Prediction: Lewis by 7th round KO.
3.) Lamon Brewster (33-3, 29 KO's) – Brewster, 33, would probably be the easiest for Lewis to beat. Brewster has taken several ferocious beatings in the past 3 years, against big punching heavyweights Wladimir Klitschko, Kali Meehan, Luan Krasniqi and Serguei Lyakhovich. The punches Brewster absorbed in those fights were numerous and powerful, it was like a careers worth of punishment all balled up in four fights. what made it even worse, was that Brewster showed no ability to dodge or block the punches, and instead seemed to be using his face as a form of defense, perhaps in hopes of tiring out his opponents when they can no longer get their arms up to punch him anymore after having unloaded 200-300 head shots. Against Wladimir and Luan Krasniqi, it seemed to work, as they both tired badly after hitting Brewster with everything but the kitchen sink, enabling him to score a knockout. However, against Meehan and Lyakhovich, Brewster took really bad beatings. In the Lyakhovich bout, Brewster suffered a detached retina, which is currently still healing. Lewis, even an older version, would quite easily pound away at Brewster and measure him and set him up for a big right hand. I have no doubts that Brewster would last the entire fight, although he'd lose virtually every round of the fight. I doubt that Lewis would even try to knock him out, considering Brewster's reputation of having an excellent chin. Nevertheless, Brewster would have to absorb a god-awful amount of punches and it would be slaughter.
Prediction: Lewis by 12-round decision.
4.) Sergei Liakhovich (23-1, 14 KO's) – This would be a tough opponent for an older Lewis to beat, simply because Lyakhovich has such an outstanding chin, but also because he tends to thrive on mixing it up. He'd force Lewis to fight, making him expend his valuable energy early on in the fight. However, Lyakhovich tends to negate his size and natural power by fighting on the inside. As was the case against Lamon Brewster and Friday Ahunanya, Lyakhovich was largely ineffective when fighting on the inside. This strange tactic caused him to eat a lot of needless punches against both fighters, when he was easily winning while fighting on the outside. Not sure I quite understand his desire or fight inside, as I've heard his trainers begging him to stay outside, yet over and over again, he gets in close and stifles his power. I think it's a mental block, or some kind of badge of courage, the reason why he does this. Whatever the case, it would be his downfall against Lennox Lewis, since he would get hit with huge uppercuts by Lewis, which would snap Lyakhovch's head back in a wicked fashion. It doesn't matter that he's shown a good chin in the past, getting hit by one of Lewis' uppercuts, is an entirely different thing. Even on the outside, Lyakhovich would have big problems against Lewis, being that he (Lyakhovich) has shorter arms, an inferior jab and much lesser power in his right hand. It would be bombs away for Lewis, using either his left jab or fight hand.
Prediction: Lewis by 9th round KO.
5.) Shannon Briggs (47-4-1, 41 ko's) – Since the last time Briggs fought Lewis, way back in 1998, Briggs has put on 40 lbs of rock hard muscle, making him even more dangerous of a fighter than last time. In the last bout, Briggs badly hurt Lewis in the early rounds, and was within an eyelash of winning by KO. However, Lewis responded with a series of right hands, that had Briggs down three times, almost making it seem coical towards the end of the bout, which came in the 5th round. It was truly a bizarre fight, in that the fight only lasted 5 rounds, it seemed as if had gone 12, due to the back and forth nature of the fighting. Both fighters were throwing huge bombs all fight long, and it turned out be one of the most exciting heavyweight bouts I've ever seem. In my mind, it compares favorable with Foreman vs Lyle. In any case, Lewis would probably want to keep the fight on the outside, rather than risking fate by getting in too close to Briggs and getting hit with something big. Briggs, although huge at 270, he has incredibly quick hands, possibly the quickest in the entire division. I suppose he's blessed with fast twitch nerve fibers or something, because it's something he's always had. Even at 34-years old, he hasn't lost much, if anything, that I can detect. However, what makes him even more dangerous than last time, is his added muscles, which allows him to punch much harder than he used in his youth. Even better, Briggs doesn't tire out until at least the 9th round, which makes him a very dangerous fighter, considering that he hits so hard, the odds of making it that far against him, is difficult at best. Nevertheless, I think Lewis' right hand is the equalizer, and given enough contact with Briggs, it would likely hurt him as bad as the first fight. The fight, though, would be exciting while it lasted.
Prediction: Lewis by 8th round KO.
6.) Nikolay Valuev (44-0, 32 KO's) – At 7'0″ 320 lbs, Valuev would have a considerable size advantage over the 6'5″ 250 lb Lewis. However, Lewis still has the much longer arms, and he'd be able to keep Valuev at the end of his punches, punishing him. For the most part, Valuev has been lucky to have mainly fought smaller heavyweights, ones that were forced to get close to him in order to throw their punches. Once their within his range, Valuev is like big spider, who pounces on it's prey and gives them little chance to get away. Sure, he's slow, but he puts his size behind his punches, which gives him considerable power. With 32 knockouts in 44 fights, he hits hard. Maybe not as hard as someone like Klitschko, but effective nonetheless. Actually, Valuev tends to club his opponents into submission rather than knocking them out with one brutal punch. He kind of reminds me of a big bear, that swipes down his prey with several big paws. This, too, would be a difficult fight for a 41-year old Lewis to win, simply for the fact that he'd be fighting an opponent that was bigger than him and he'd be forced to slug it out. Valuev wouldn't make it easy, as I get the impression that he'd rather die than lose a fight, and he'd fight tooth and nail to the bitter end. The key for Lewis would be his right hand. There's no way I seem him beating Valuev with a jab alone, even though Larry Donald did a reasonable job winning the early rounds against Valuev with his jab. However, I see it being different with Lewis. Valuev would press the attack, rather than getting slaughtered on the outside and he'd force Lewis to fend him off on the inside. I can see Lewis hitting a tired Valuev with countless uppercuts, each rocking him, yet not knocking him down. Finally, I think the referee would jump in and stop the bout when he sees that Valuev can no longer defend himself.
Prediction: Lewis by 9th round KO.
7.) Oleg Maskaev (33-5, 26 KO's) – I really like Oleg as a fighter. He's someone you really want to root for, considering his bad luck in 2000, 2001, 2002, losing by knockouts to Kirk Johnson, Lance Whitaker, and Corey Sanders. It's almost as if he came back too soon after his loss to Johnson, not letting his head recover fully before taking on Whitaker and Sanders. The Johnson knockout was severe, and he probably should have taken some time off, perhaps a year before fighting again. Nevertheless, he didn't, unfortunately. None of them, I personally consider to be in Maskaev's class, and I'd fully expect for him to easily beat them at this point in his career. Actually, that's too easy, considering those fighters have gone in different directions, namely downward, while Maskaev has shot upwards like a rocket in recent years, thanks to good management, clean living and natural punching power. Even in those hard years, the one thing that was constant was Maskaev's punching power, which has always been excellent. He has a powerful short right hand and a sneaky left hook, which are both thrown with brutal power. In his last bout, against Hasim Rahman, Maskaev slowly and methodically broke him down during the course of the bout with his left hook, right hand combinations. Almost like a button, Maskaev turned it on in the final 12th round, with the fight close, and beat him into submission. Against Lewis, I see Maskaev trying to press the action, trying to get inside on Lewis. In response, I see Lewis moving and staying against the ropes and firing off jab after jab. I see Maskaev landing a lot of shots inside against Lewis, who would have a difficult time with Maskaev's physical inside fighting. Although 37-years old, Maskaev is still in incredible shape and fights like someone in their 20s. However, I see Lewis doing just enough to win by decision. The key here is Lewis's jab, which would be piling up points round after round.
Prediction: Lewis by 12th round decision.
If you have any comments or suggestions, you can contact me karenbelford1@yahoo.com