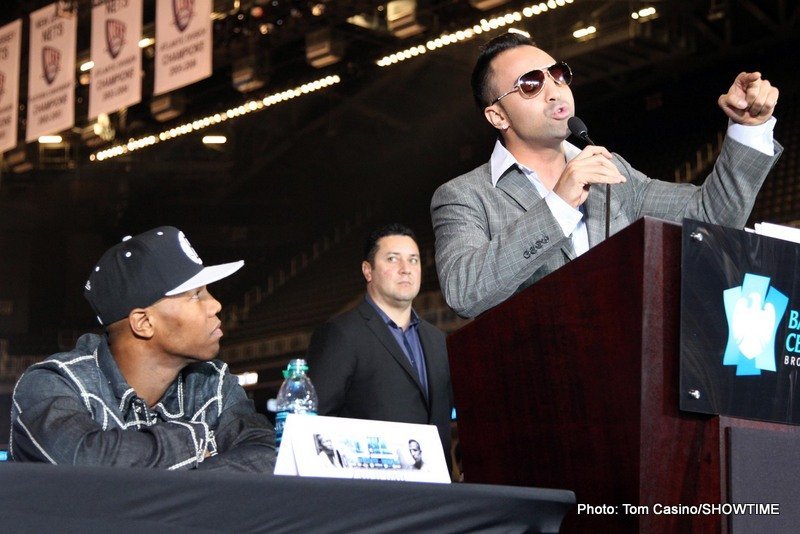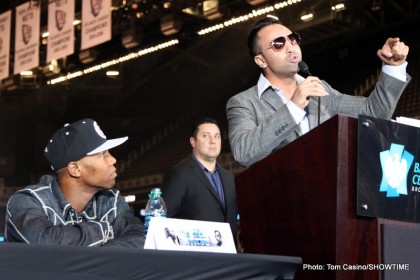 Zab Judah: Training camp has been fun. We had a great training camp here in Las Vegas and a lot of good public relations and I'm just excited to come back home and be crowned the king of BK.
Paulie Malignaggi: It's a pleasure being on with everyone once again. I really look forward to mixing it up with Zab and hopefully we get a record crowd for Brooklyn at Barclays Center. I know he's got a lot of support in Brooklyn and I know I have a lot of support in Brooklyn. We have a great supporting cast on the undercard and I think this card has the potential to be the best card that Barclays Center has put on yet, and we've had some great cards there. Hopefully, like Richard said, we get a good crowd. I would like it to be a sell-out card. I think it is going to be the most spectacular card that has been at Barclays yet. I look forward to mixing it with him and seeing who really is the king of Brooklyn for this generation and I've prepared very well for that.
Q: Dan Rafael ESPN- Hello guys- good to talk to you today. I'd like you both to answer. You guys are both from Brooklyn in the same weight class. When did you start to think this fight would happen?