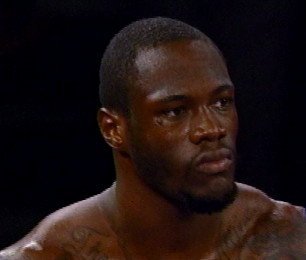 By James Slater: Fans have been waiting, and waiting for promising, talented heavyweight contender/prospect Deontay Wilder to step it up in terms of quality of opposition, and now, in speaking to Ringtv.com, Golden Boy head Oscar De La Hoya says that this is just what he plans to have "The Bronze Bomber" do next.
So far, aside from the odd decent opponent, the 26-year-old sole American boxing medallist in Beijing has fought guys Gene Wilder could defeat – but all that has now come to an end says De La Hoya.
"The plans are that it's time to step him up," Oscar said to Ring.tv. "It's time to take him to the big stage – the HBOs and the Showtimes. It's time to unleash Deontay Wilder, and he will be a serious, serious threat to the heavyweight division.