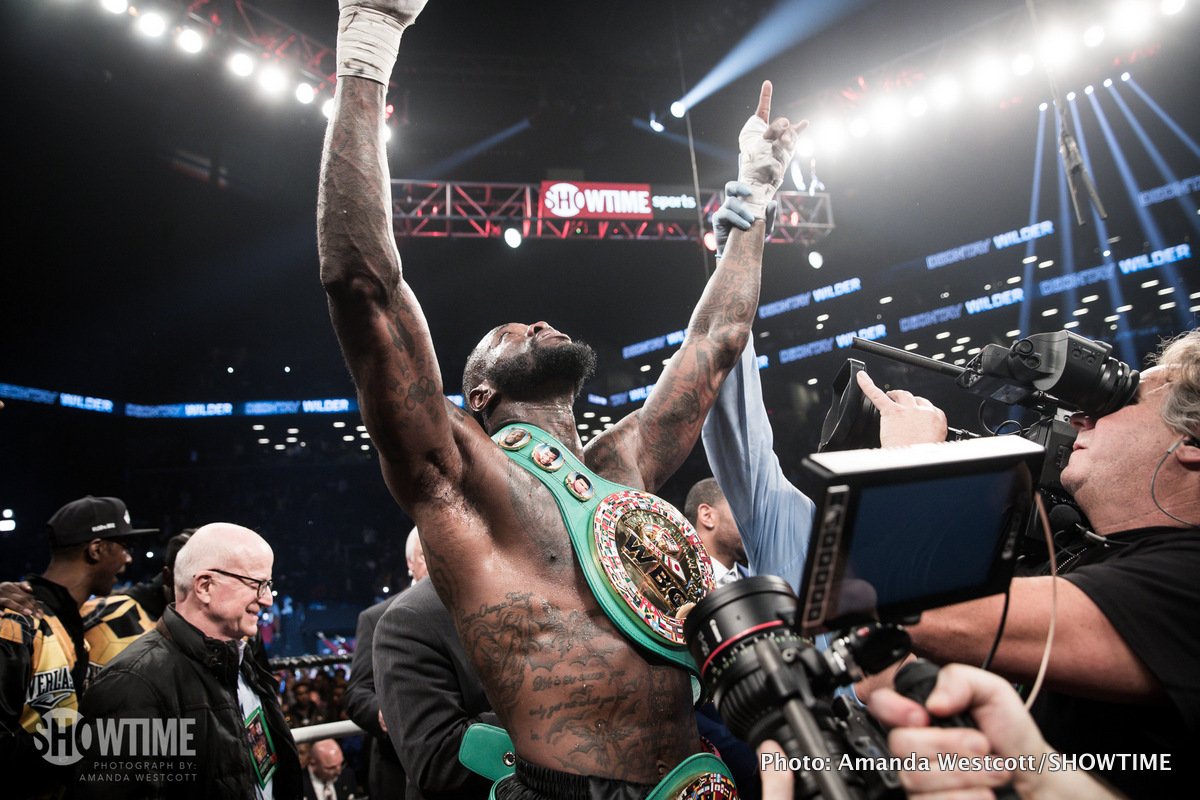 Deontay Wilder and Anthony Joshua are still miles apart in terms of agreeing a fight deal; or so it seems. This week, WBC heavyweight ruler Wilder rejected a reported take-it-or-leave-it offer of £8.8 million, or $12.5 million, to fight reigning WBA/IBF/WBO champ Joshua. Now, in speaking with Sky Sports, Wilder'd co-manager Shelly Finkel says a counteroffer will be presented to AJ and his people either today or tomorrow (Friday) at the latest.
Before he has had a chance to see this offer, though, Joshua has said that, if he were offered a 50-percent split of a $100 million purse, he would take the fight. Finkel says his counteroffer will make the world think "if he [AJ] wants the fight, this should happen."
"It will be today or at the latest tomorrow," Finkel said with regards to when his counteroffer will be sent to AJ and Eddie Hearn. "I would offer him something that gives him both a guarantee and an upside. We are working on how to structure it. We believe it's a minimum of 60 [percent to Joshua] probably closer to a hundred, but who knows? Again, even at 60 [per cent], he offered 20 per cent flat [to Wilder], but he wants 50 per cent flat. Come on. If he wants the fight then either don't under-price Deontay and don't overprice yourself. What we're going to offer, if he doesn't take, I don't know where you go. But it will be interesting."
Finkel went on to say that, in his experience, if a fighter – or more often the case, his manager – does not want a fight, he will either "ask for so much that you don't get it," or "you offer the other side so little that they won't take it."
So, do both heavyweights really WANT the fight, and do their respective managers want it? We simply do not know, but as Finkel says, usually the fighters themselves do want to fight, and there is no reason to believe Joshua is scared of Wilder or vice-versa. But what happens if Finkel's imminent counteroffer offer is rejected by Team-Joshua?
This is where we're at right now with regards to THE biggest fight that can be made in boxing today. How frustrating for we, the fans. Surely, with so much prestige and the chance to make boxing history on the line, money and ego can be put aside so that this fight might get made?