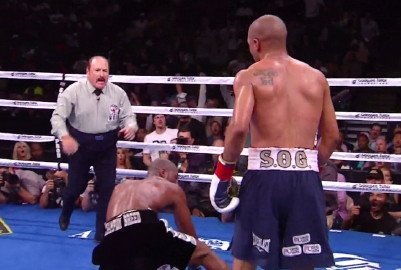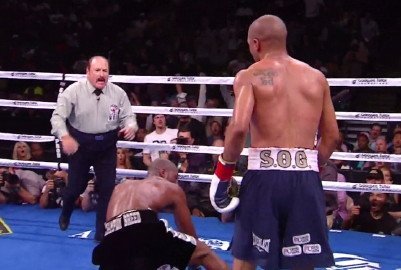 By Michael Collins: WBA super middleweight champion Andre Ward thinks both Mikkel Kessler and Carl Froch have been just using his name to help promote themselves and put themselves on same level as him. Ward beat both Kessler and Froch in the Super Six tournament in fights that left no question who the better fighter was.
Ward hasn't cared for the comments that both fighters have made since he beat them, and he feels that they've made excuses for their losses instead of giving him the credit he deserves for schooling them.
Ward said in an interview with esnewsreporting.com "I've lost all respect for Mikkel Kessler and I've lost all respect for Carl Froch. Neither one of those guys want to fight [me]. They're just using my name to keep their name up. If I fight either one of those guys, I don't care which country it's in, it's not going to go the distance. I don't have to go to Denmark to become a star; they have to come to the U.S if they want to become an all-time great."
In fairness to Froch, he has said that he's interested in facing Ward in the future, but only after Froch has faced Kessler and Lucian Bute in rematches. Froch is pretty much leaving Ward for last. That right there makes you wonder if Froch has the confidence in his game to beat Ward because usually when you get a fighter that is beaten as badly as Froch was by a fighter, you want to get back in the ring with him first. However, Froch is taking the Kessler and Bute fights instead, and both of them are clearly a step below Ward in talent.
It's questionable whether Kessler will ever face Ward again even if he gets past Froch in their rematch in May. Ward beat Kessler so badly that it's doubtful that Kessler will ever want to get back in the ring with Ward again to get a second helping.
I agree with Ward about him not having to fight Kessler and Froch in their countries. Ward beat them already, he's considered the true champion at 168, so why should he have to go to the UK or Denmark to fight guys he already beat? That doesn't make sense at all that he should have to do that.
If Froch and Kessler want to avenge their losses against Ward bad enough then they'll come to the U.S to fight him in Oakland, California or Las Vegas, Nevada. If not, then that tells you that they're not willing to take the risk that they'll get dominated again by Ward.