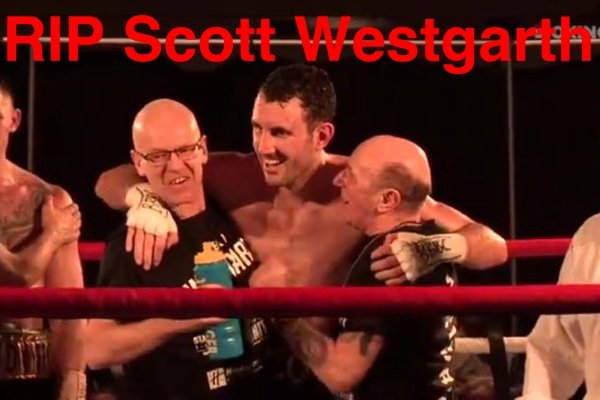 In terrible and sad news, it has been reported how British fighter Scott Westgarth has passed away at the age of 31 following complications that arose after his winning fight in Doncaster on Saturday night. The light-heavyweight contender won a points decision over Dec Spelman, before complaining of feeling dizzy.
Reports say Westgarth, who was in obvious distress when granting a post-fight interview from ringside at The Doncaster Dome, needed medical help in his dressing room. Now, today, it has been announced how this brave boxer – and we must never, ever forget how brave each and every boxer, amateur and pro, really is – lost his life whilst in hospital, and at such a young age.
Tributes have been flooding in, the first of which came fro Westgarth's opponent, Spelman:
"Absolutely heartbroken and lost for words, I'll continue to pray for Scott's family and the people close to him, rest easy my friend," Spelman wrote on social media.
Eddie Hearn, the top British boxing promoter, was also moved to pay tribute to Scott:
"Our thoughts and condolences with the family of Scott Westgarth, may he rest in peace," Hearn tweeted.
While Stefy Bull, who promoted Saturday night's fight in Doncaster, wrote:
"God bless Scott Westgarth. To promote a boxing show and a young man doing a job he loves losing his life, I have no words. RIP lad, thoughts go out to your family and your team. It's been the hardest few days I've had to endure; no idea what to do moving forward."
The question is now being asked: what exactly happened? How can a fighter, who won his fight, die afterwards? It's not yet known if Westgarth had struggled to make weight ahead of the ten-round fight, or if he had any health concerns of any nature going into the fight. Westgarth was an experienced fighter with a pro record of 7-1-2 and he had been boxing at pro level since the age of 24.
Westgarth was knocked down in the tenth and final round, and it was perhaps at this juncture that the damage was done.
Everyone at East Side Boxing would like to send their condolences to Scott's family and friends at this sad time.