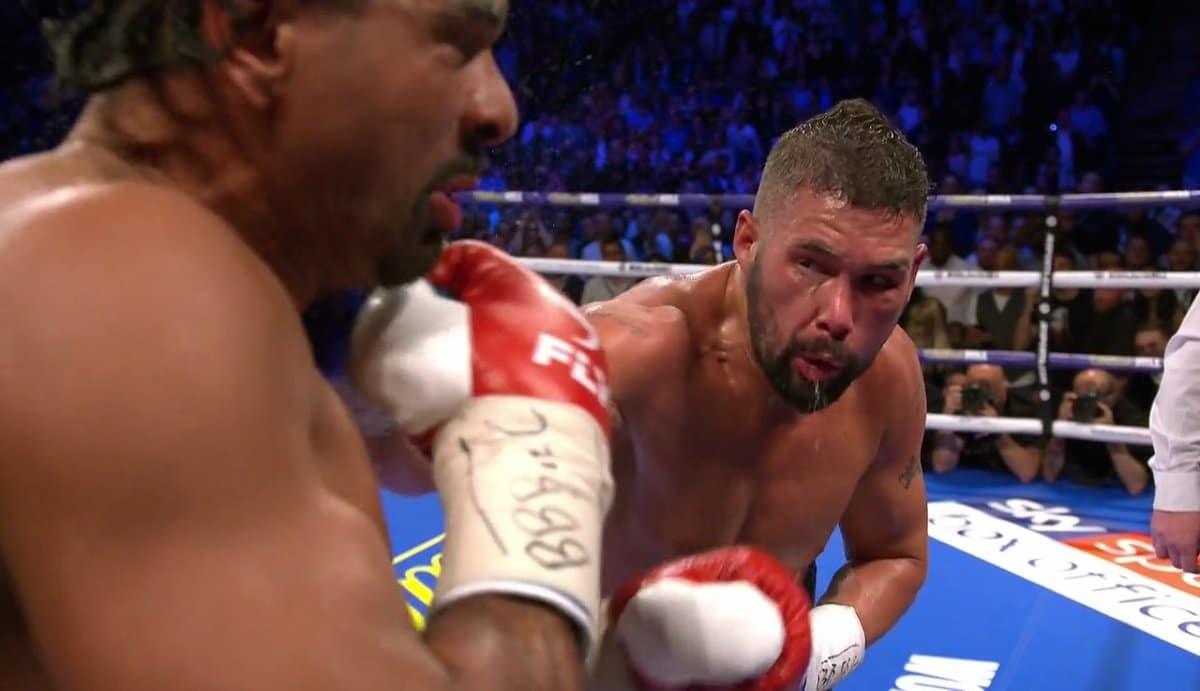 Tony Bellew is doing all he can it seems, to get that big (money) fight with Tyson Fury. Writing in his column for METRO, Bellew says Fury is overrated and his big 2015 upset win over Wladimir Klitschko "was the worst fight in the history of heavyweight championship fights."
Bellew says he can and will KO Fury if he gets the fight, and not only that, but both Anthony Joshua and Deontay Wilder would take the big man out if they fought him.
"Does anyone think Joshua would find it hard to catch Fury clean? Does anyone think Fury has the power to hurt Joshua? It's easy to see the outcome in that fight," Bellew wrote. "It's a brutal stoppage and I believe Wilder would do the same to Fury. I also believe a little fat cruiserweight would do the same. I would have no problem with Fury. I have never put a man down heavy like that (referring to when Steve Cunningham decked Fury in their fight) and let him see the 12th round. That's never happened. I'm a finisher, and so is Joshua and Wilder. Fury's advantages stop the minute it goes past a few rounds. Once you figure out his awkwardness, he's had it. Fury has navigated his way through a charmed career. What's his best victory? Everyone will tell you the Wladimir Klitschko fight. Let's be brutally honest here, that was the worst fight in the history of heavyweight championship fights. It was horrendous. What's his greatest victory beside that? Steven Cunningham in New York. It's great what he's come back from, losing eight stone (112 pounds). I give him all the credit in the world, but let's be realistic here,"
In terms of punching power, no, maybe Fury does not have the brutal power to match the likes of Joshua and Wilder, but Bellew cannot underestimate Fury's boxing brain, his sheer skill. Maybe Fury would fail to KO either AJ or Wilder, but would he have a great shot at outboxing them and winning a wide decision? Maybe.
Bellew wants the Fury fight and it would be a big event here in the UK, but if Bellew underestimated Fury on the night of the fight the way he seems to be doing now, chances are big he would be in big trouble.
For now we await the announcement of Fury's August 18 foe.