WBO welterweight champion Terence Crawford says he doesn't believe that Vergil Ortiz Jr really wants to fight him, and he thinks he's just mouthing the words that he wants the title shot against him because that's what the boxing fans expect from him.
What Crawford (37-0, 28 KOs) made have observed in Ortiz (17-0, 17 KOs) is the way he seemed to call him out in a wishy-washy way last Saturday night following his seventh-round knockout win over Maurice Hooker in Fort Worth, Texas.
Instead of sounding like he had conviction in his voice, Ortiz spoke in a tone that sounded like he was putting Crawford out by asking him for a favor.
It sounded like Ortiz didn't want to bother Crawford, and obviously, he saw it as Vergil not really wanting the fight.
With that said, the 22-year-old Vergil Ortiz Jr would be a tough out for Crawford, whether he really wants the fight or not.
Once Vergil is inside the ring with Crawford, he's not going to attack him with anything less than 100% effort, and that could be bad news for the 33-year-old Top Rank fighter.
Terence would exploit Vergil's flaws
"I seen Maurice hurt Vergil," said Crawford to DAZN. "If you look at Vergil after the fight, he was all busted up. Granted, the little kid is talented, but I seen a lot of holes in his game.
Where do you rank Vergil Ortiz among the top welterweights? pic.twitter.com/HhVuukYpUI

— DAZN Boxing (@DAZNBoxing) March 21, 2021
"If me and him were to fight, it would be exploited. That's why I said, 'He's not ready yet. Give him, let him grow.'
"Yeah, of course," said Crawford when asked if Vergil is calling him out because he's supposed to want to fight him, but he really doesn't want to.
"He's saying, 'If they give me the fight, I'll take it,' but he's not saying, 'I want the fight.' Yeah, he'll take the fight if it's offered to him.
"It's going to be the biggest payday of his career, but at the same time, I don't think he knows in his heart that he can beat Terence Crawford.
If Crawford were to take on Vergil Ortz in 2021, he would try and outbox him, but it might not work.
Crawford would have to get on his bike because it's unlikely he'll be able to KO Ortiz with a weak right hook the way he stopped the weight-drained/over-the-hill Kell Brook.
Ortiz would put a lot of pressure on Crawford and would force him into a type of fight that he's never had to deal with during his career.
The best guys Crawford has fought have been beatable fighters like Yuriorkis Gamboa, Ricky Burns, Viktor Postol, and Egidijus Kavaliauskas.
Crawford: I know I can beat Vergil Ortiz
"I know in my heart without a doubt that I'll beat Vergil," said Crawford. "I think they're moving him too fast, and I think he needs to take a couple of more different caliber of fighters.
"You got to think that Mo [Hooker] only had one round at welterweight. He just moved up, so he wasn't a fully welterweight.
"He's got the height for welterweight, but he wasn't a fully welterweight yet. I would like to see Vergil against a 'Mean Machine,' somebody that can punch, somebody that is aggressive and is going to push you back like you coming forward.
"Let's see how he reacts to somebody punching him because Mo can punch, and I see him having some success. Somebody that takes him into deep waters, being that he's never been past the seventh or eighth.
"There's a lot of questions to be asked. No, no, no," said Crawford when asked if Mean Machine hurt him when he bucked his legs and dropped him.
"He can punch, but he didn't rock me. Mean Machine is a strong fighter," said Crawford.
Terence knows that Vergil won't be an easy fight for him because if he thought it would be easy, he'd likely tell Top Rank to pull the trigger on the fight.
Crawford shouldn't kid himself. The 22-year-old Vergil Ortiz will be a really tough fight for him, and he may get worn down and lose.
Getting hit by Ortiz is going to be a painful experience for Crawford, as it was for his stablemate Maurice Hooker last Saturday.
If Crawford does beat Vergil, it'll come at a huge cost, with him taking a lot of punishment.
What boxing fans forget is Crawford is a pumped-up 140-pounder whose best opponent during his 13-year professional career is Viktor Postol.
You can't stick Postol in the ring with Vergil Ortiz Jr and expect him to win or even finish on his feet. Vergil will wear Postol down and stop him.
The criticism fans have with Crawford is he's not fought anyone since moving up to 147 in 2018.
Crawford brags about winning a world title in his first fight at welterweight, but he doesn't say it came against Jeff Horn, who won the WBO belt with a highly controversial win over Manny Pacquiao in Brisbane Australia.
Crawford's title defenses at 147 have come against these guys:
Amir Khan
Kell Brook
Jose Benavidez Jr
Egidijus Kavaliauskas
Crawford says Canelo has two tough fights
"But that wasn't the Danny [Jacobs] that we were all accustomed to seeing," said Crawford in reacting to being told that Canelo fought Danny Jacobs, and he didn't shy away from him.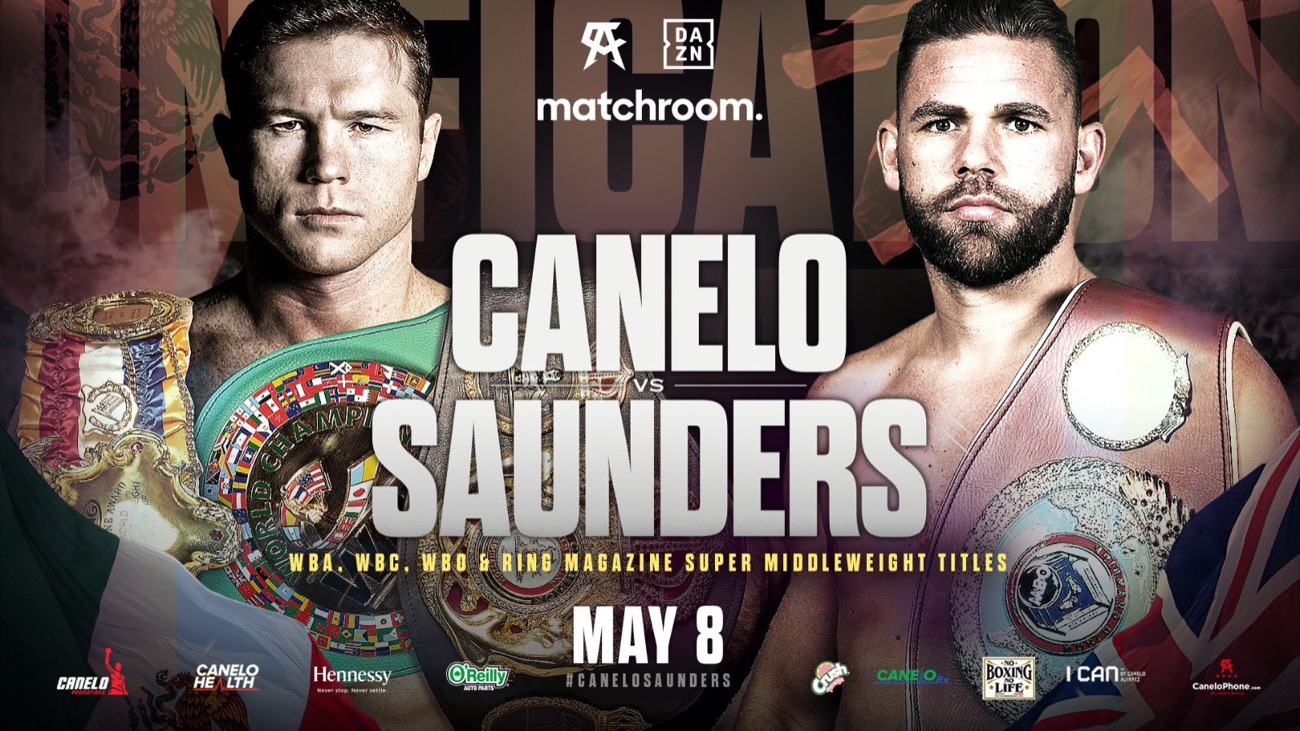 "I gave Canelo all the credit in the world for beating Danny. I think at the point of time, 'Boo Boo' [Demetrius Andrade] and [Jermall] Charlo was just as big a threat to him [Canelo] as he was to them.
"Boo Boo has been railroaded for a long time. He's been champion, and nobody has been trying to fight him. There's a reason.
"Those are two tough fights, but I would lean towards Canelo," said Crawford when asked if he can see Canelo beating Billy Joe Saunders and Caleb Plant.
"But Plant can box, and he's really talented. So that fight, I edge Canelo because Canelo being Canelo.
"He has the experience in world championship fights, but you can't go against those guys Caleb and Plant and not give them any chance to win because they're world champions too," said Crawford.
Compared to Canelo's last two impossibly bad opponents Avni Yildirim and Callum Smith, Saunders and Plant are tough fights for him.
Saunders (30-0, 14 KOs) and IBF super middleweight champion Caleb Plant (21-0, 12 KOs) has the boxing skills to give Canelo something to think about.
They're not just going to stand there and let Canelo pound on them the way Callum and Yildirim both did.