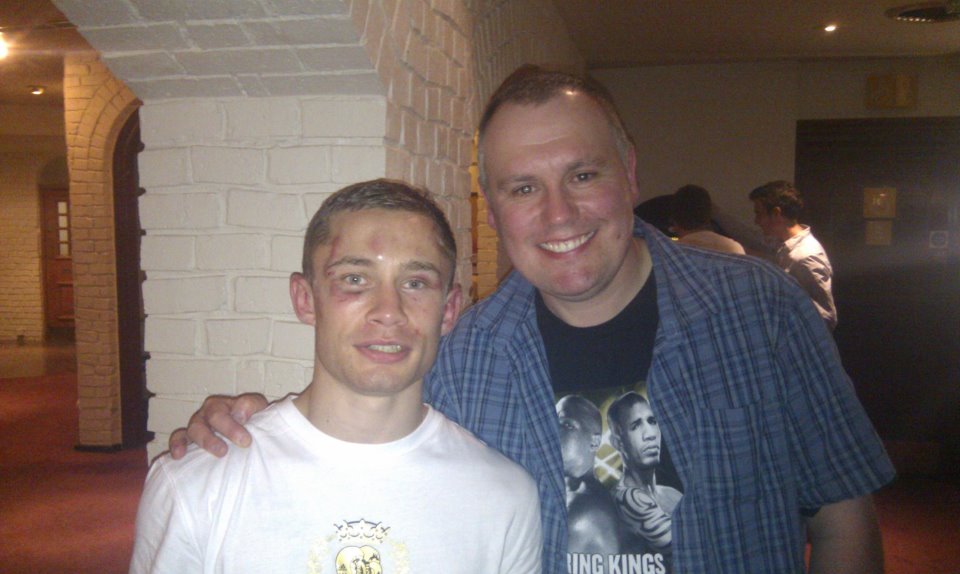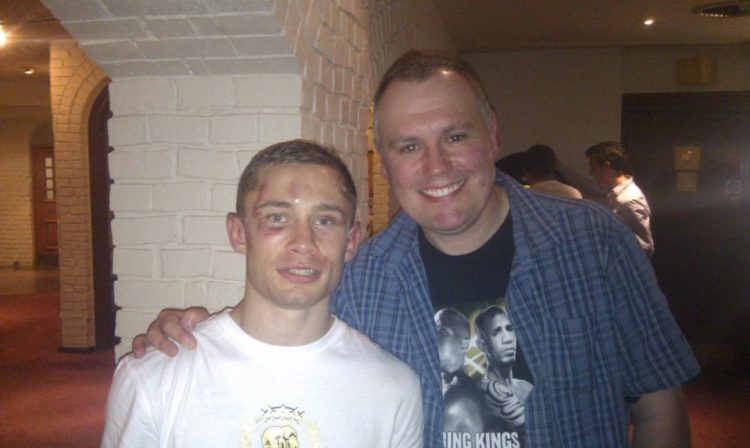 With fight fans braced for a second terrific instalment of featherweight action tonight in Las Vegas, one half of the rivalry is already talking about a third fight. The July battle between Carl Frampton and Leo Santa Cruz was excellent and there is absolutely no reason to think the return bout will be any different.
However, Mexican warrior Santa Cruz fully believes the result will be different in the sequel. Santa Cruz, who lost his unbeaten record and featherweight belt to Irish superstar Frampton, who became a two-weight ruler with the biggest win of his career, puts the defeat down to a bad night. The defending champ was affected by the fact that his father was battling cancer last summer and Santa Cruz insists that with no such distractions he will be at his best.
There is enormous mutual respect between Frampton, 23-0(14) and Santa Cruz, 32-1-1(18) and if he does gain revenge tonight, Santa Cruz says he will grant "The Jackal" an immediate rubber-match in Belfast. Santa Cruz, in speaking with The Belfast Telegraph, says if a trilogy does happen fans will remember it just like they do classic trilogies such as Marco Antonio Barrera-Erik Morales.
Barrera and Morales gave us two truly epic wars, with fights one and three; yet the second fight was generally viewed as a disappointment as the action was not as savage as it was in the first sizzler. It's unlikely we will get a disappointing fight tonight.
"When I look at Carl I see myself, we have two young families and that's why we fight," Santa Cruz told The Belfast Telegraph. "When we go into the ring, that's what it's all about – giving our families a better life. We'll sit down and have a beer together – Carl's a great guy and if he takes the victory then I'll shake his hand and tell him he deserved it. And if I get the win it'll be the same thing, we'll sit down and then talk about having the third fight. I'm prepared to go to Belfast for the third fight. It would be natural to have the third fight right away. Our rivalry is special, it's like rivalries from the past that people talk about like Erik Morales and Marco Antonio Barrera."
If tonight's fight matches the great action we saw in July, or even tops it, and if Santa Cruz wins, we could be on for one of the greatest lower-weight trilogies in recent boxing history. In a way, as disappointed as Frampton and his army of fans would be if it happened, a Santa Cruz win would be the best thing for boxing. That way we would get the rubber-match and this special rivalry would go down as one of the finest trilogies ever.
Can Santa Cruz do it tonight, and reverse his sole pro loss? Frampton is a slight favourite to repeat his victory with a second decision win, but a Santa Cruz win cannot in any way be ruled out. Let's get ready to rumble!