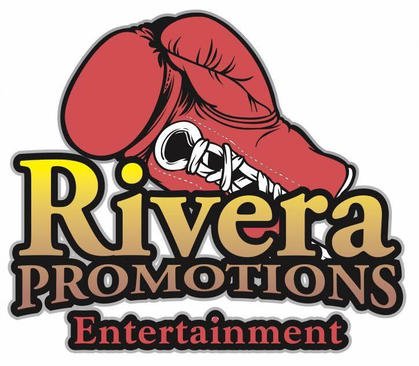 Boxing is back in Worcester, Massachusetts after being absent for the better part of the last decade, thanks to the emergence of a new boxing promotional company Rivera Promotions Entertainment that was formed in January of this year. Rivera Promotions Entertainment is managed by one of the best fighters to come out of the city, former three-time, two-division world champion Jose Antonio Rivera (41-6-1, 24 KOs), along with his son A. J.
"When I began my professional career, there use to be at least one Friday night fight a month in Worcester; however, that ended during the second half of my career," said Rivera, "This is why I am really happy to bring boxing back to this great city after being gone for the last several years."
Rivera Promotions Entertainment will host their third boxing card in the last six months in the Exhibition Hall at the DCU Center in Worcester on Saturday, June 10th, as they look to capitalize on the early success of their first two fight cards and the growing excitement of boxing being back in the second most populated city in the Commonwealth. On their upcoming boxing card entitled "New England's Future 3" it will feature two boxers with great knockout power: undefeated Irvin Gonzalez (6-0, 6 KOs) who will fight for the vacant UBF East Regional super featherweight champion and cruiserweight contender Vinnie Carita (16-1-1, 15 KOs). The opponents for both of these boxers will be announced at a later date. The Exhibition Hall at the DCU Center has a seat capacity of 2,500, which is a slightly bigger venue than the Worcester Palladium, where the last two boxing bouts were held, which can hold 1,600 people.
The father/son tandem has showcased two highly successful boxing cards on January 19th and April 1st that were sold out at the Palladium. On their last fight card, it featured the successful return of former NABF and NABO featherweight world champion Matt Remillard, as he scored an eight-round unanimous decision over Augustine Mauras, while Carita recorded a second-round technical knockout victory over Gilberto Domingos.
"I am really glad with how our first two boxing events have gone," said Rivera. "Both fight cards were packed to capacity and the fans got their monies worth with several competitive, action-packed bouts and explosive knockouts that featured a lot of local talent. In addition, we did not lose any money, which is an added bonus."
One of the goals of Rivera Promotions Entertainment is to give as much as they can back to the city of Worcester, which has played an integral part in Rivera's boxing career. The nineteen-year professional veteran fought here fifteen times (13-1-1) including two world title bouts. Rivera came up just short in an extremely debatable split decision loss to former world titleholder Luis Collazo in 2005, in his first title defense of his WBA welterweight title. He bounced right back in his next bout, when he won the WBA super welterweight strap in 2006 against Alejandro Garcia.
"I want to give back to Worcester because this city means so much to me. I have lived here for most of my life and I have had the privilege to box here in front of my hometown fans on several different occasions," said Rivera. "I try to give back to Worcester by not only hosting great fights for fans to watch every couple of months, but more importantly, by helping to increase business at local restaurants, bars, and stores on fight night, as well as allowing other individuals, such as parking attendants, referees, judges, doctors, law enforcement officers, ring card girls, and fighters, the ability to make additional money to help support themselves and their families."
Despite Rivera's good boxing career and initial success as a boxer promoter, things did not always go smoothly for him in the promotional business. His first foray into the industry was when he promoted a boxing card in 2008 with himself in the main event against Clarence Taylor (who he defeated via an eight-round unanimous decision) but he lost six thousand dollars. After that setback, Rivera did not have any interest at getting back into promoting until A. J. graduated college last year.
"My son really wanted to get involved in boxing through promoting, so I decided to give it another attempt," said Rivera. "He graduated from Johnson & Wales University with a degree in Sports Entertainment and Event Management and he gained invaluable experience at managing boxing events while he interned at Classic Entertainment & Sports [a boxing promotional company located in Rhode Island, managed by Jimmy Burchfield, Sr.]. A. J. handles the matchmaking, posters, and the ring card girls, while I focus on the venue and insurance, and we split everything else that needs to be done for these fights. We make a great team."
Rivera Promotions Entertainment will close out 2017 with their last boxing event in October. They want to promote four more boxing bouts next year in Worcester, and then maybe in 2019, showcase bouts at the Foxwoods Resort Casino and Mohegan Sun Casino. Eventually, Rivera Promotions Entertainment wants to showcase televised world champion bouts throughout the United States. As of right now, they are not signing any fighters; however, depending on how their promotional company does in the next year or two, they might.
For more information on Rivera Promotions Entertainment and the latest updates on their upcoming bouts, friend them on Facebook.com/RiveraPromotionsEntertainment, and add them on Twitter: @RiveraPromoEnt, @joseriverachamp, and @KingRivera_.