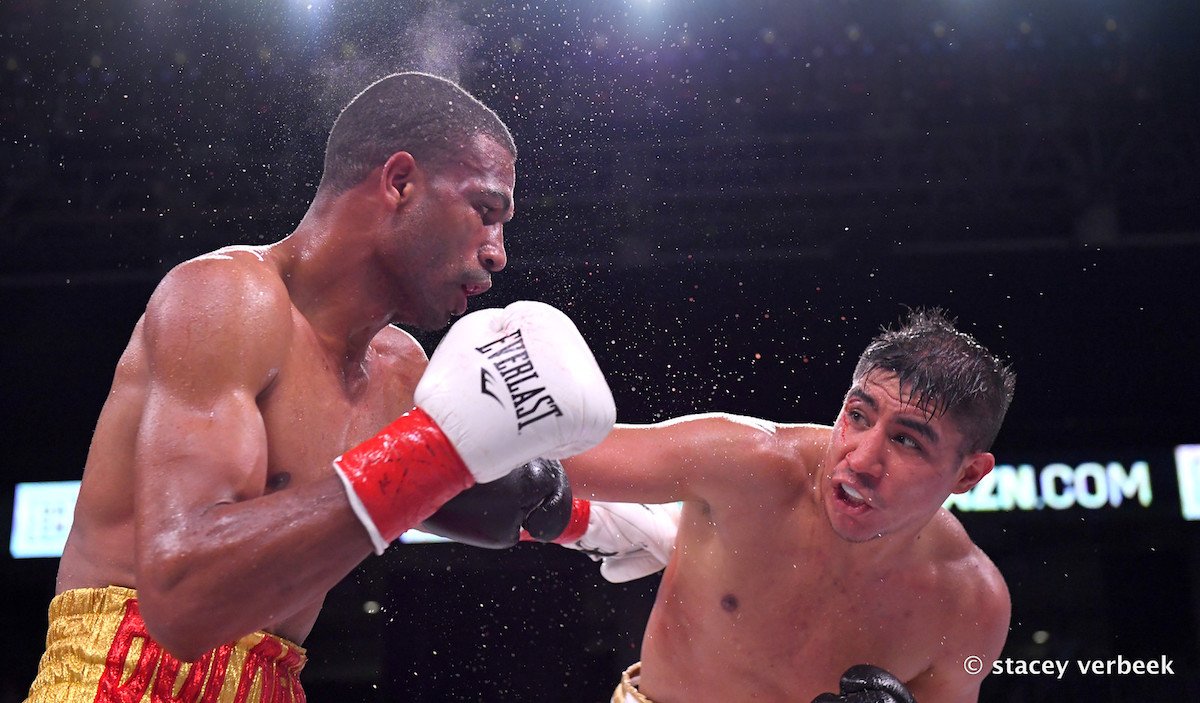 Jessie Vargas vs. Thomas Dulorme ended in a disappointing 12 round draw, Artur Beterbiev destroyed a game Callum Smith in four rounds, and Jarrell 'Big Baby' Miller stopped Tomas Adamek in the 2nd round on Saturday night in the DAZN card at the Wintrust Arena in Chicago, Illinois.
Vargas (28-2-2, 10 KOs) had the fight in the bag going into the 12th round, but Dulorme (24-3-1, 16 KOs) connected with a big right to the head of Vargas in the final seconds of the 12th round to get a knockdown. Vargas got back to his feet looking unhurt, but the damage was done. The knockdown prevented him from winning the fight. The judges scored the fight 113-113, 113-113 and 115-111 for Vargas. Dulorme was hurting Vargas all night long with his big shots, but he wasn't able to finish him. With the way the judges gave Dulorme little credit for many of the rounds where he got the better of Vargas, he probably would have needed a knockout to win tonight.
Dulorme looked like the better fighter of the two. The judge that scored the fight for Vargas gave him more credit than what he deserved. Dulorme appeared to win eight of the rounds. With Dulorme's knockdown in round 12 canceling out Vargas' knockdown in the 10th, the fight should have gone to Dulorme. This is boxing though. Vargas came into the fight the A-side in the promotion. He signed recently with Eddie Hearn of Matchroom Boxing USA/DAZN, so it's expected that Dulorme would have a difficult time trying to win a decision. Vargas shouldn't kid himself about how he fought. Dulorme was the better guy tonight and deserved the win.
"I came out with a draw when I wanted to come out victorious, but we will go back to the drawing board to come back better," Vargas said. "I wanted to fight for a world title but we will sit down and talk with my promoter."
In easily the best fight on the card, IBF light heavyweight champion Artur Beterbiev (13-0, 13 KOs) beat Callum Johnson (17-1, 12 KOs) by a 4th round knockout. Beterbiev, 33, dropped Johnson in round one. Johnson came back to knock Beterbiev down in round two. Beterbiev was hurt and close to being stopped. Johnson missed his opportunity after the 2nd round, as Beterbiev regained his bearings and opened a cut over Callum's right eye in the 3rd round. In round 4, Beterbiev caught Johnson with a big left hand that put him down. The fight was stopped at that point. It was a good performance by both guys, and by far the most exciting contest on the card.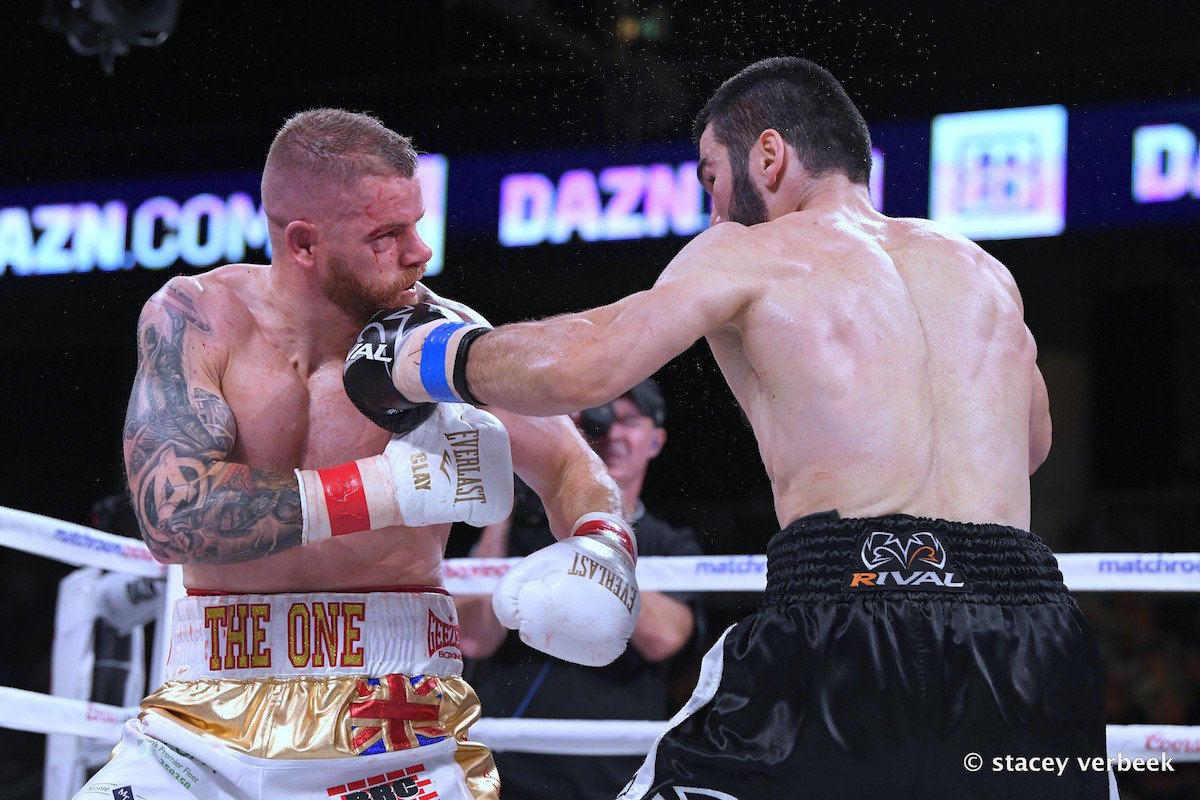 "I've had setbacks before and I've come back from bigger setbacks," Johnson said to Sky Sports. "Maybe I will need a couple of more fight, probably at European title level and I will be back there."
Johnson should continue to fight the best rather than going back to the domestic or European level. Johnson is 33-years-old and too old to be wasting time fighting guys that beneath his talent level. Johnson showed tonight that he belongs inside the ring with the best like Beterbiev. If Johnson's defense was a little better, he might have pulled off the upset. A major blunder on Johnson's part was his decision not go go after Beterbiev after he knocked him down in round two.
Heavyweight Jarrell 'Big Baby' Miller (22-0-1, 19 KOs) defeated Tomasz Adamek (53-6, 31 KOs) by a 2nd round knockout. Weighing 317 pounds last Friday at the weigh-in, Miller used his bulk to walk the aging 41-year-old Adamek down to stop him in the 2nd round. Miller was putting all of his weight behind his shots in hurting Adamek.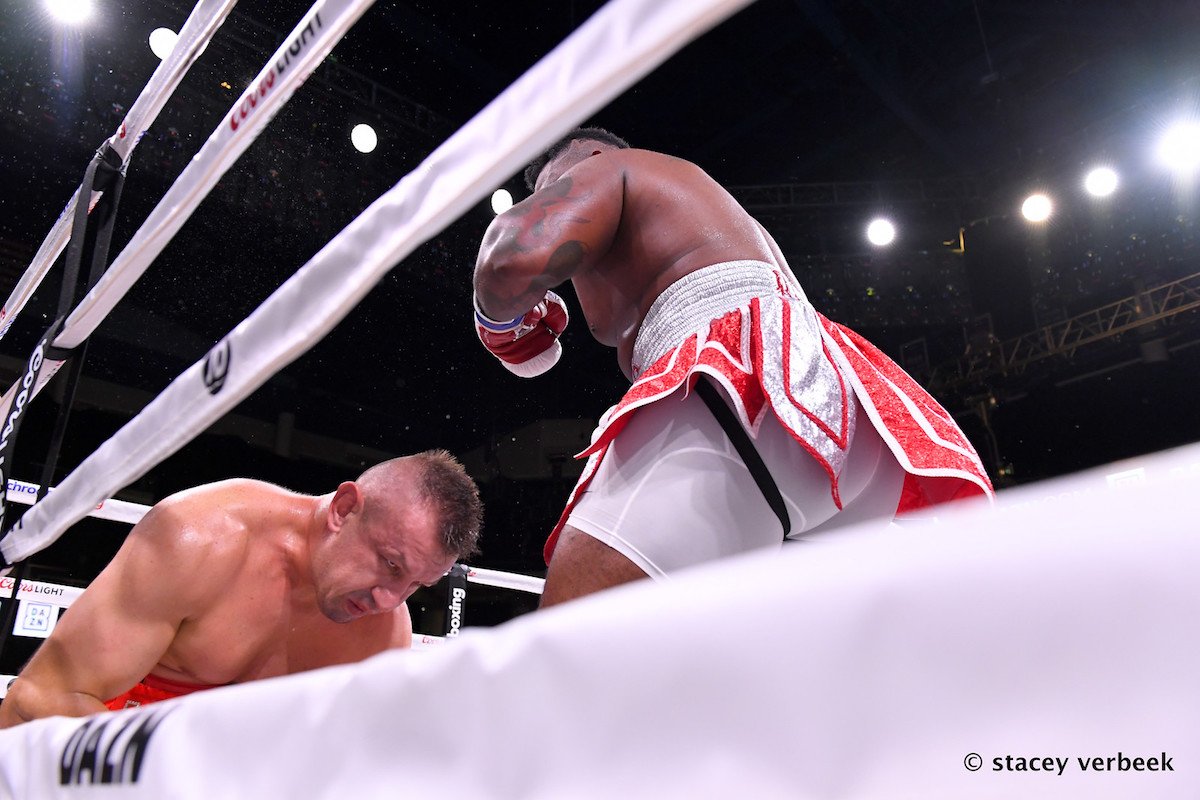 It's not surprising that the fight ended so quickly, since Adamek was never intended on being a competitive opponent for Miller. Promoter Eddie Hearn needs to focus on putting Miller in with quality opponents in the future if he wants to make a star out of him in the U.S. Putting Miller in with over-the-hill fighters like Adamek isn't going to create interest in his fights with the American boxing public.
Gavin McDonnell (20-2-2, 5 KOs) fought well but was stopped in the 10th round by WBA super bantamweight champion Danny Roman )26-2-1, 10 KOs). Roman hurt McDonnell in round 10, and then finished him.