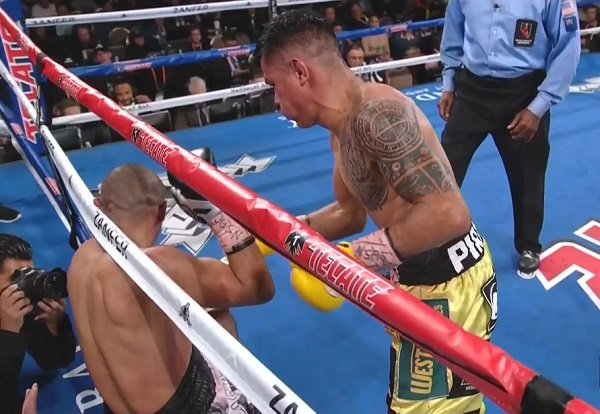 Talk about one heck of a quick turnaround! Mexican warrior Orlando Salido announced his retirement from boxing shortly after losing a thrilling war with countryman Mickey Roman last Saturday night in Las Vegas. The 37 year old was stopped in the ninth round of a quite brutal and punishing fight, and afterwards, "Siri" said how all the tough fights had caught up with him and how he was "an old fighter now."
Well, the decision to call it a career proved a short-lived one, as Salido is now back on the hunt for any big fights that come his way at either 130 or 135 pounds next year.
"It was a tough and difficult fight in which I could not do the things that I needed to do in the ring, which I attributed to my age and the many wars I've had in my career," Salido, 44-14-4(31) told RingTV.com. "But when I returned home and after fully examining my preparation and the fight, I realised that the weight was also part of the problem last Saturday. I arrived at the camp weighing a lot, the highest of my career and losing weight became the focus of training and preparing me for the fight was secondary. I feel like I left the fight on the scale."
So, is Salido deluding himself, or did he actually have a tough time shifting excess weight and has he got a little bit of fight left in him? Watching the fight – yet another great one in the up-and-down but never dull career of Salido – it looked as though speed, or lack of it was a problem for Salido, and his energy did seem to desert him in the middle rounds. Maybe this was down to the weight issue, maybe it was down to age and wear and tear.
But Salido, as honest and brave a pro as you could name, has more than earned the right to exit the sport when and how he sees fit. If Salido wants to rumble some more, or try to do so, then who are we to tell him no? But who might the former two-weight champ be able to secure a fight with next year?
"If something good comes out at 130 or 135 pounds I would seriously think about going back to fight," Salido said. "Sometimes at the end of a fight and in the heat of the moment things are said, but when you take the time to reflect you realise that you should not have said them. I want to return to the ring and give my fans more shows and I think I still have something good to offer boxing."
A return with Roman would prove an attractive fight, and then of course there is always that rematch with Vasyl Lomachenko; Salido being the only man to have beaten the pound-for-pound king. Would a Salido-Lomachenko II still sell? Maybe, just maybe, as "Loma's" 135 pound debut it would.