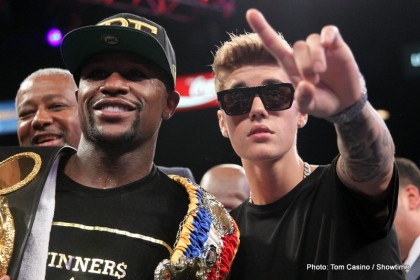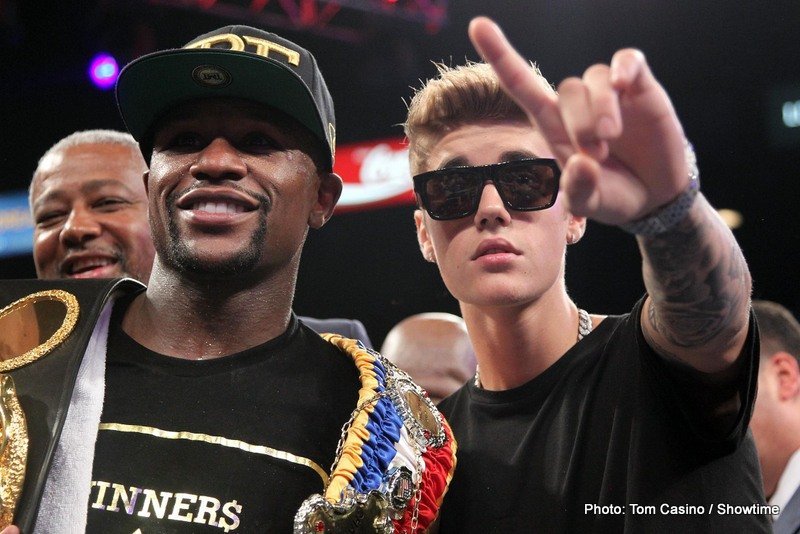 There has been a lot of speculation about who Moneys' next opponent will be. The name of Danny Garcia has propped up along with Bradley, if he gets past Marquez. Sergio Martinez and even GGG has been mentioned. Danny will put up a game fight and so would Bradley, but they are no match for Money. Sergio would give Money fits in an entertaining fight but Money would most likely win this. GGG, I dont even see as an option, too strong, too big, too much.
There has however been one name that many would like to see but dare not to mention, sort of like cosa nostra, so no one goes there. Thats Broner aka The Problem. He is the mini me of Floyd and is lining himself up to take over the spot once Floyd leaves it, which by most accounts wont be too long. Either he steps aside or will be pushed aside. Its the law of the jungle. With the exception of Hagler, Lennox and Calzaghe, most champs dont step aside, they get beat aside. It's the figher in them that doesn't know when to quit, and that limelight, fans and ambiance is more addictive than any narcotic.
I personally think that Floyd will fight two more fights and will eventually fight Broner in his last fight under the Showtime contract, why? Because the greatest promoters alive will see to it, there names : GREED and AMBITION!
This fight would be massive. It would shatter the Alverez v. Mayweather numbers because it has all the intrigues. An older fighter, fighting against his younger more stronger self. Both fighters are not particularly loved by the fans as most turn up to see them lose. Well here you will get your wish because one WILL. Someone's mouth will write a check it can't cash. You will see a great fight also so WIN WIN. Could you imagine the promotion leading up to this fight? When you think about it, it actually makes sense. Al Haymon, known to be a very shrewd promoter/manager (which is actually not allowed to function as both under the Ali Boxing Reform Act, so as to protect boxers) behind the scenes, known to do just about anything that makes financial sense, has both fighters under him, along with a who's who of current boxers that would blow your mind. Wouldn't this fit perfectly, a last hoera finale, great fight, big bucks and ushering in the next big thing under his stable. Also this would give Haymon enough time to tune up and promote Broner, whilst Mayweather fights his next two fights.
Also Broner longs for this. Yeah he has said he wouldn't fight big brother, but what if they offer you US$20 Million guaranteed and the opportunity to be the next king of the hill? You can see in his eyes he loves the limelight and now big brother is taking up too much of it, eventually GREED and AMBITION will prevail. When it happens, don't look too surprised, remember you heard it here first.