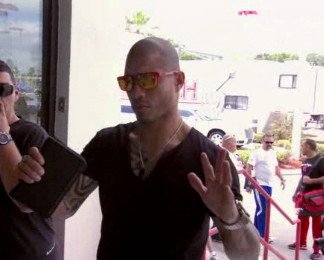 By Rob Smith: In a shocking move, Miguel Cotto (37-3, 30 KO's) is saying that he'll be fighting WBA World light middleweight champion Austin Trout (25-0, 14 KO's) on December 1st at Madison Square Garden in New York. This is kind of a strange move by Cotto, because he could have gotten a much bigger and better paying fight against Manny Pacquiao rather than this. It's not that Trout isn't a good fighter, it's just that he doesn't have a large fan base at this time.
Speaking on his twitter account earlier today, Cotto said "I officially announce that my fight on December 1st at Madison Square Garden will be with undefeated WBA Super Welterweight Austin Trout."
Who'd have thought that Cotto would choose Trout. You'd think that Cotto would have been better off waiting on the Saul Alvarez vs. Josesito Lopez results from September 15th and then looking to take on the winner of that fight. A fight between Cotto and Alvarez would be a huge in New York, Texas, Las Vegas or California. It would definitely be a much bigger fight than Cotto-Trout. Is Cotto looking for the safer fight by choosing Trout? You have to wonder, because he could have so much more if he chose Pacquiao or Alvarez or even waiting on a possible rematch with Floyd Mayweather Jr.
Cotto lost his last fight to Mayweather Jr. last May in one of Cotto's better performances in recent years. He really gave Mayweather a working over until gassing out in the 9th round and pretty much giving away the last four rounds. It was a winnable fight if Cotto had been able to retain the same form he had in the first eight rounds, but unfortunately he gassed out and Mayweather came on to win the fight.
Trout really hasn't beaten too many quality fighters. He's got wins over Delvin Rodriguez, David Lopez, Rigoberto Alvarez and that's about it. However, he's not faced anyone that you could call really good. Alvarez, Lopez and Rodriguez are all decent fighters but far from great. Trout did his job and took care of them but it wasn't really thrilling to watch.