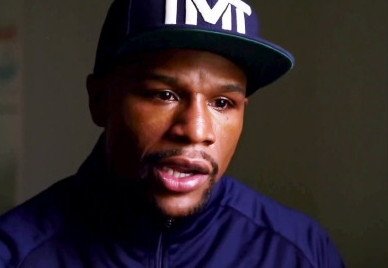 Floyd Mayweather Jr. says that rumors of him supposedly fighting Manny Pacquiao in September or nothing more than a lie. He has no plans in fighting Pacquiao. The rumors have also been dismissed by Pacquiao's personal adviser Michael Koncz as being false. It would seem that some site jumped the gun and decided to come up with news of the Mayweather-Pacquiao mega fight without fact.
Pacquiao and Mayweather will likely go in different directions career-wise until either Mayweather becomes more open to working with Pacquiao's promoter Bob Arum of Top Rank or until Pacquiao leaves Arum and goes with another promoter. I'm not holding my breath waiting for either of those things to happen. Mayweather doesn't need to change his mind because he's making good money fighting all the Golden Boy Promotions fighters, and Pacquiao is making a good living fighting Arum's Top Rank fighters one after another.
"All the stories you hear about Pacquiao is a lie," Mayweather said to Fighthype
The internal pressure from either of these guys isn't to where it needs to be for them to make the move overcome the boundaries to make this fight happen. If they weren't making such good money fighting the opposition they're being matched with then they would have fought a long time ago. But financially there isn't the need for them to get in the ring anytime soon if ever for a fight between them.
The rumors of the agreeing to fight will likely continue to popup every now and the, and it'll likely come from the same sites that started them in the first place. Unfortunately the fight won't happen anytime soon. Under ideal circumstances, we could see a fight between Pacquiao and Mayweather next year if Pacquiao leaves Arum. If Pacquiao re-signs with Arum this year then that'll probably be the fatal blow to them ever facing each other. That would be unfortunate. It's bad when you have the biggest stars in the sport choosing not to face each other, but for boxing it's common. We never saw a prime Riddick Bowe fight Lennox Lewis or Mike Tyson. We didn't see Roy Jones Jr. fighting guys like Gerald McClellan or Julian Jackson.