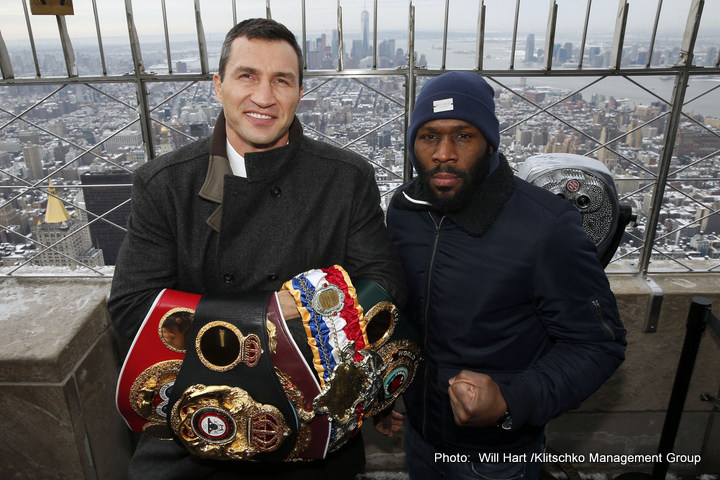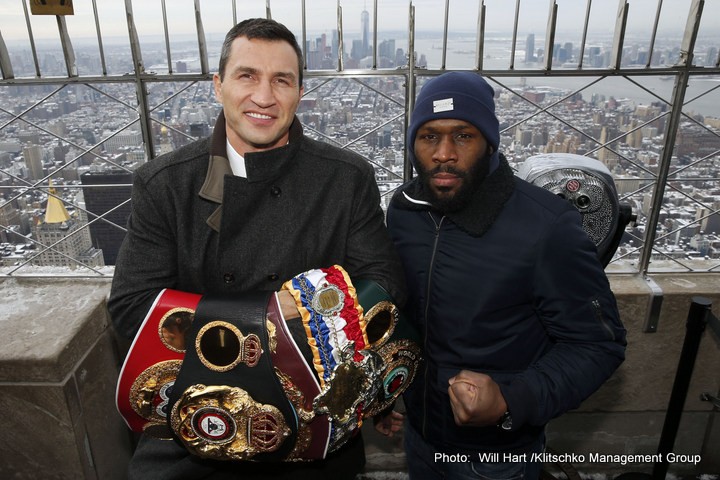 There's one more big fight to get excited about before May 2nd, and like last weeks Crawford and Matthysse fights, it's in danger of being a little overshadowed by this generations "big one"
Dominant lineal heavyweight champion Wladimir Klitschko (63-3, 53ko) returns to America to face relative novice Bryant Jennings (19-0, 10ko) at the world famous Madison Square Garden on Saturday, and in the opinion of this writer, "By-By" needs a miracle bigger than turning water into wine if he is to be victorious.
How some (American) sections of the online boxing press are hyping Jennings as a serious contender with a chance of beating Wladimir is beyond me. I'm not the kind of writer to write sensationalist pieces for sensationalisms sake, but anybody who thinks Jennings is even going to hear the final bell, needs their boxing knowledge seriously examined in my eyes.
I like to write honestly and fairly, and to be fair to Jennings, his achievements in such a short space of time deserve praise. The man has only been boxing as a whole 6 years and that includes a limited time as an amateur in which he picked up a couple of national titles. At 30 years old, the Philly fighter isn't even the best heavyweight in America, let alone a decent world level challenger to Wladimir, yet time is running out for the man whose best wins are Spilka and Perez (!!) and taking this payday is probably sensible. He might not get such a chance again.
It's the business element of boxing that has driven this fight, with Wladimir needing an American name to fight as part of his new broadcasting deal with US giants HBO. Someone smaller, less experienced and less smart, who he can bully around and look good against before he sets up the inevitable blockbuster showdown with WBO mandatory Tyson Fury later this year. Following assumed victory there, he would then most likely claim the scalp of Deontay Wilder and finally return the WBC heavyweight title to the Klitschko fold. It all sounds so perfect for the Ukranian, who is known to be a shrewd businessman and negotiator.
American fans haven't seen Klitschko on their soil in 7 long years since he boxed Sultan Ibragimov at the same MSG venue in 2008. That incidentally, is longer than Jennings has even been boxing. Food for thought, huh?
Wladimir hasn't actually lost a fight since 2004, when he had his first fight with Lamon Brewster, who famously knocked him out in the 5th round of their WBO title clash. Following that, he formed his legendary "safety first" style under legendary Kronk trainer, the late Manny Steward, and has yet to lose a fight since.
Criticism of Klitschko's effective but negative, jab, hug, hold style has been fierce, yet in his last fight against Pulev, he definitely threw caution to the wind just a LITTLE more and boxed his most exciting fight in a while, stopping his man in the 5th.
What one must remember here is this is an American showcase once more for Klitschko, who has spent the last years filling out arenas in Germany, where he is hugely popular. He needed an opponent who he can shine against, and in the novice Philadelphian he has found the perfect cannon-fodder.
I hate to sound hard on Jennings, but we are dealing in facts here and Wladimir needs a top showing for the huge American audience. It will build interest for both the Fury and Wilder fights, that if he can win, will cement his place on my all time top 10 heavyweights. If he beats those two, (Fury/Wilder) then I will give him my number 10 slot. I don't think Wladimir can help it that the era he's lived in has been so poor and at 39 years of age he has had an impeccable and dominating career, that when he finally walks away from the sport, he can be very proud of.
Thanks for reading Twitter @undilutedpoison