Heavyweight history could have been a whole lot different if Deontay Wilder and Anthony Joshua had been able to come to terms and fight one another back when the fight was the hottest heavyweight fight, if not fight, period, in boxing.
Instead, Wilder twice fought Tyson Fury, and we all know what happened in their second fight. We still have no idea if Wilder can come back from that seven-round hammering or if Wilder will even fight again.
Wilder has been making noise about how he will "clean out" the heavyweight division, yet as we know, Wilder has said a whole lot of other things, too.
And more than enough of it has been crazy talk – talk that has left quite a few people feeling extremely concerned. But Eddie Hearn is one of the many people who want to see Wilder get back in the ring.
The promoter, speaking with Sky Sports, said that if Wilder can stop "imploding in interviews," he could still fight Anthony Joshua sometime in 2022.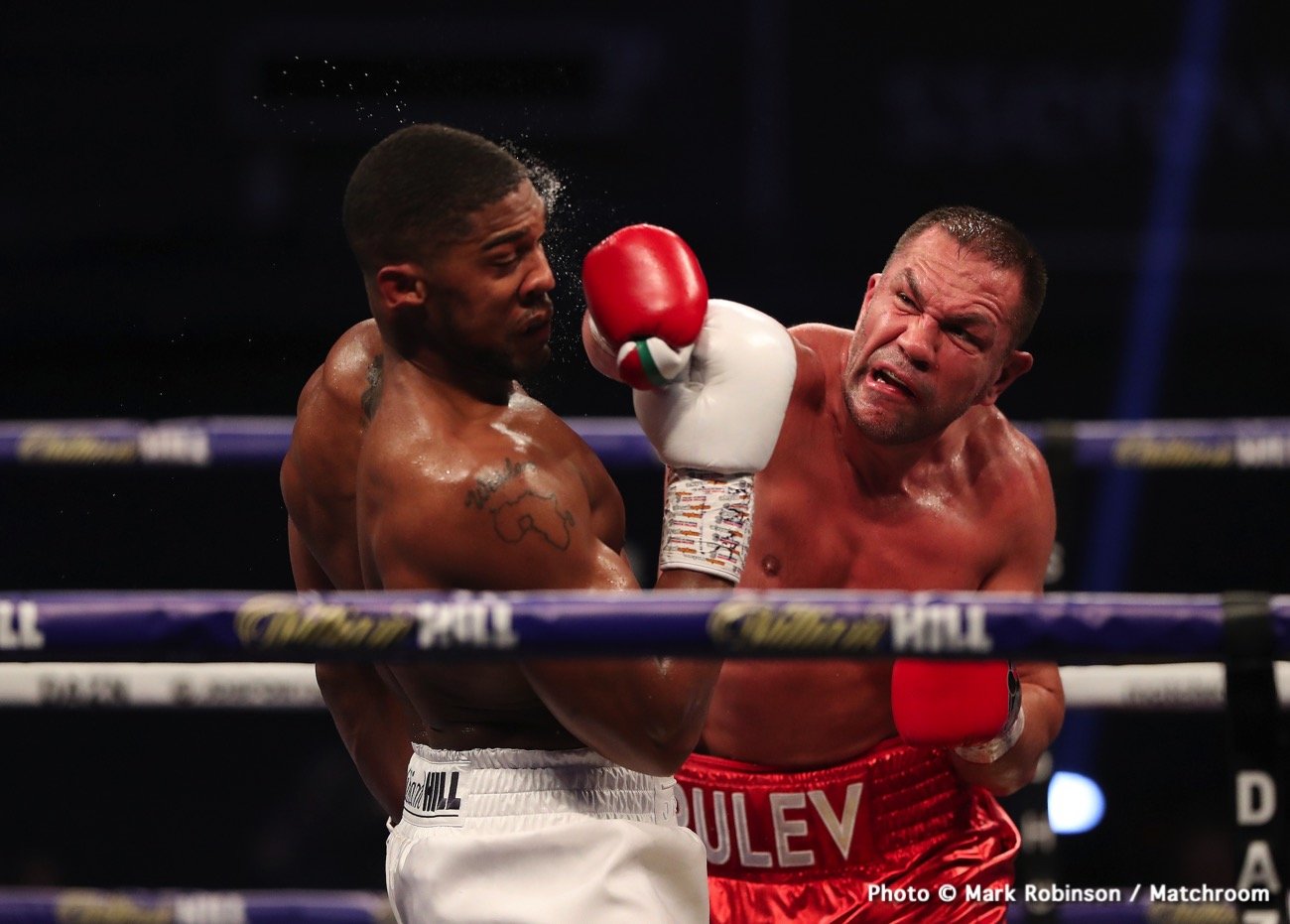 Hearn says the fight could still make commercial sense in a big way, and once AJ has had his two massive fights with Fury, both of them here in 2021, it could be Wilder next year. Maybe.
"If it's the right fight for AJ, not stylistically, but if it's the right commercial fight, [then yes]," Hearn said of a possible Joshua-Wilder fight. "Listen, Deontay Wilder knows he turned down the deal of a lifetime to fight Anthony Joshua, but he made his bed and respect to him.
I want to see him back in the ring. I do believe that Deontay Wilder, he was supposed to be fighting in January. Now, we're in the middle of February, so how much longer is he going to wait?
He's been out of the ring for a year now, and he's slowly imploding in every single interview. He should get back in the ring. Focus on the now, focus on the reality, and Deontay Wilder, I'm sure he'll be in big fights, but for us, we know our plans for 2021."
Wilder will be like the rest of us in that he will be taking a seat to watch the Joshua-Fury rivalry unfold. But Wilder against Joshua afterwards, whether AJ has beaten Fury or not, would still be a big and attractive fight.
If Wilder can get his head right and get back in the ring and get back to winning fights, that is. Until then, we are left with no idea at all when it comes to what Wilder's future holds. In or out of the ring. I wonder, does Wilder sit back and wish he had taken that big-money offer to fight AJ when he had the chance?
Even in 2022, though, even with Wilder and Joshua no longer being unbeaten fighters, this match-up could prove irresistible.