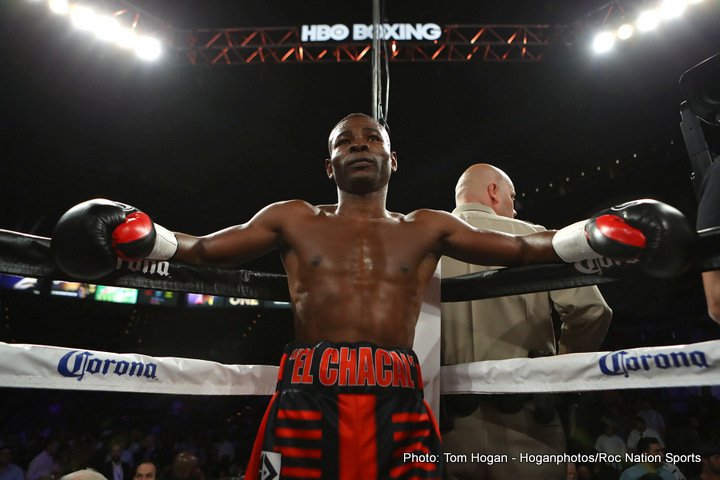 As fans everywhere know, Guillermo Rigondeaux quit on his stool after six-rounds had been completed in his hugely anticipated fight with Vasyl Lomachenko; the Cuban southpaw claiming he had injured, maybe even broken his left hand. The quit job angered many, and the X-Ray results that have been revealed today – courtesy of a news feature via RingTV.com – are sure to add fuel to the fire of hate being currently aimed at "Rigo."
It turns out that Rigondeaux's left hand was not broken, not fractured – only bruised. Dino Duva, who co-promotes the former 122 pound champion, told RingTV.com that no X-Rays were taken until yesterday, in Miami, and that they revealed no broken bones, only some bruising to the 37 year old's left hand.
As fans are also aware, Rigondeaux, in a pretty classless post-fight interview in ring centre, blamed his loss on the hand injury, basically giving Lomachenko no real credit.
"I lost, no excuses," Rigondeaux said live on ESPN right before making an excuse for his capitulation. "I injured the top of my left hand in the second round. He's a very technical fighter, he's explosive. I'm gonna come back because that's what I do. The weight was not a factor in this fight. It was the injury to my hand."
The good news for Rigondeaux is that he has no break in his hand and that he will likely be able to fight again quite soon as a result. The bad news is no-one will be clamouring to see him fight; perhaps not ever again.
Should Rigondeaux have sucked it up and fought on? Now, with this revelation that he had nothing but a bruised hand, it seems he most certainly could have fought on.
How many great fighters, as well as less than prominent warriors, have boxed on with a bruised hand; even a badly broken one – to say nothing of the courage some fighters displayed by fighting on through other, far more serious injuries?
Who knows what Rigondeaux's next move will be.